Description
Please join us for...
a 2-day personal reflection workshop
with renowned writer, thinker & poet, Mark Nepo
Known as Oprah's favorite poet, Mark Nepo is uniquely skilled at guiding students to touch the parts of their souls and spirits they have somehow disguised, denied or hidden from themselves. Mark Nepo is a master teacher providing the very experience of awakening while examining what it means to awaken.
The workshop will weave themes from his new book, The One Life We're Given, and his #1 New York Times bestseller, The Book of Awakening. The two-day journey will bring you more deeply into the river of your own life.
"Studying with Mark Nepo is like discovering new landscapes within my soul. I always want to go with him because he knows the terrain so well. Together we travel through deep time. I am transported in awe and wonder. I emerge on the other side with new eyes…new sight…informed in ways that save me, and daily." - Elesa, Chicago, IL
The workshop meets in deepak homebase at abc home
Friday, March 3rd from 7-9pm &
Saturday, March 4th from 10:30am-6:30pm
---
MARK NEPO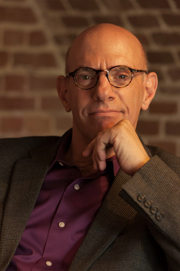 Mark Nepo inspired readers and seekers all over the world with his #1 New York Times bestseller The Book of Awakening. Beloved as a poet, teacher, and storyteller, Mark has been called "one of the finest spiritual guides of our time," "a consummate storyteller," and "an eloquent spiritual teacher." He has published eighteen books and recorded thirteen audio projects. In 2015, he was given a Life-Achievement Award by AgeNation, and in 2016, he was named by Watkins: Mind Body Spirit as one of the 100 Most Spiritually Influential Living People, and was also chosen as one of OWN's SuperSoul 100, a group of inspired leaders using their gifts and voices to elevate humanity.
Recent work includes a new book of poetry, The Way Under The Way: The Place of True Meeting (Sounds True, 2016), The One Life We're Given (Atria, 2016), Inside the Miracle (Sounds True), selected by Spirituality & Health Magazine as one of the top ten best books of 2015, The Endless Practice (Atria), cited by Spirituality & Practice as one of the Best Spiritual Books of 2014, his book of poems, Reduced to Joy (Viva Editions), cited by Spirituality & Practice as one of the Best Spiritual Books of 2013, a 6CD box set of teaching conversations based on the poems in Reduced to Joy (Sounds True, 2014), and Seven Thousand Ways to Listen (Atria), which won the 2012 Books for a Better Life Award.
Please visit Mark at: threeintentions.com and info@wmespeakers.com.