The OC's Annual Holiday Networking Luncheon

Wednesday, December 7, 2016 from 11:30 AM to 1:30 PM (MST)
Event Details
The Opportunity Council wishes to celebrate the holiday season with you and hopes that you will continue to cultivate the relationships that you have been building all year as well as learn how to grow your
business.
Ring in the holidays with The Opportunity Council at our annual Holiday Networking Luncheon featuring the What The Dickens? Carolers! and keynote speaker, Luis Benitez, Director of the Colorado Outdoor Recreation Industry Office at OEDIT
This is a great opportunity to bring your staff or clients to hear an inspirational talk on How to Make the Impossible Possible.  Luis is an amazing speaker that talks about the spirit of entrepreneurship, the fantastic side of failure and how you define failure, understanding that the human side of leadership is as important as the end game, and much more. 
Participating Comanies: 
Ball Aerospace
CH2M
Colo. Department of Transportation
Denver International Airport
Denver Water
Minority Business & Women's Office
National Renewable Energy Laboratory
Regional Transportation District
United Luanch Alliance
Xcel Energy
Women's Business Enterprise Council West
 Bio: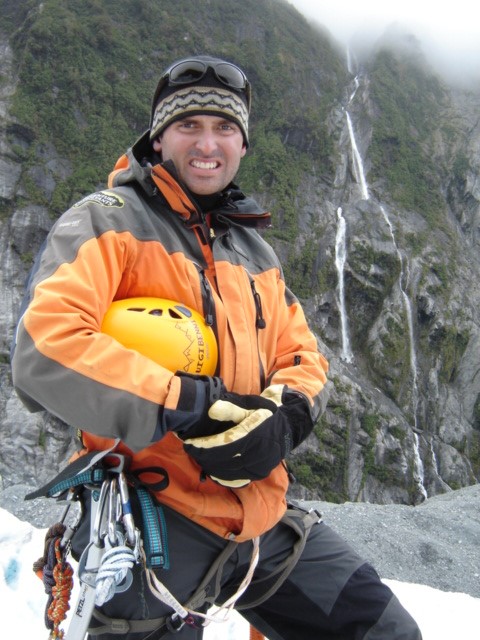 Luis Guillermo Benitez, Director; Outdoor Recreation Industry (ORec office)
At age 44, Luis Benitez stands among the world's foremost high altitude mountaineers and Leadership Development consultants. On May 21, 2007, Luis achieved his sixth summit of Mt. Everest.
Benitez has quietly emerged as one of the most experienced, respected and busiest professional guides and Leadership consultants in the world, managing expeditions and Leadership Seminars year-round from the tallest, most remote peaks on the planet to the highest levels of Fortune 50 executives. Consulting in a mountaineering environment is a unique profession, one that requires equal measures of calculation and courage. Benitez strives to tie in the lessons available in the mountains to carry back to everyday life and challenges during his consulting efforts and leadership seminars.
In 1992, Benitez was hired by the prestigious Leadership Development organization; The Colorado Outward Bound School. From 1992 to 2005 he initially conducted courses in mountaineering, rock climbing and avalanche training, as well as teaching skiing, ice climbing and kayaking all with the fundamentals of leadership, effective communication, and problem solving at the core of the curricula.
In 2005 he transitioned to the Directorship of Outward Bound Professional for the Rocky Mountain region, developing and leading innovative domestic and international team building and Leadership development programs for organizations such as;
Boeing LEAD Program
American Express
ING Financial
JP Morgan
Nestle Waters
Vail Resorts
Stanford B School
Wharton B School
This led to Benitez conducting an annual Leadership and Change Management through Mountaineering seminar in Ecuador and Chile for the University of Pennsylvania's Wharton School of Business.
This also led to Benitez becoming an imbedded consultant with Vail Resorts in Colorado to lead their enterprise wide Talent Management initiatives.
Benitez has served as a Town Councilman in Eagle, Colorado before accepting the role as the Director for the Office of Outdoor Recreation Industry for the state of Colorado.
Benitez has served as the COO for Adventure Consultants Ltd., "AC," a highly respected New Zealand-based expedition firm with a long Everest history.
Benitez also climbed with the blind athlete Erik Weihenmayer to his historic 2001 Everest summit, chronicled in the feature film "Farther Than the Eye Can See" and also in Erik's book "Touch the Top of the World".
He has reached the top of Everest six times and the top of the famed "Seven Summits" a cumulative 32 times.
As Director for the Office of Outdoor Recreation Industry for the state of Colorado Benitez focuses on a simple mission;
To champion our industry, its communities and their people to come to life through Colorado's great outdoors.
When & Where

PPA Event Center
2105 Decatur Street
Denver, CO 80211


Wednesday, December 7, 2016 from 11:30 AM to 1:30 PM (MST)
Add to my calendar