The MID/DLE Way: Privacy by Design for Science in Real Time
Description
How can researchers use personal data in their work while respecting ethical principles of privacy? Join Tim Brick for a conversation on the Maintained Individual Data / Distributed Likelihood Evaluation (MID/DLE) approach to data privacy. This approach allows research participants have control over their own data while still making it available for analysis by scientists.
Seating is limited. Please RSVP! We hope you'll share this event with other faculty who are interested in high-performance computing and big data research at Penn State.
This talk is hosted by the Institute for CyberScience (ICS) as part of the institute's CyberScience Seminars. These free, public events showcase how computational research addresses real-world scientific and social problems. Refreshments will be served!
This seminar can also be viewed through Zoom. https://psu.zoom.us/j/825885288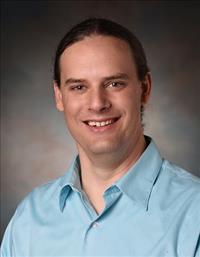 Brick, ICS co-hire and assistant professor of human development and family studies, focuses on how people interact with their environment and with each other. Brick's research encompasses various topics, such as the dynamics of facial expression, non-verbal communication, wearable technology, data mining, simulation, adaptive education with robots, and data privacy and protection.
Brick received his Ph.D. in Cognitive and Quantitative Psychology from the University of Virginia and his MS in Computer Science and Engineering from the University of Notre Dame. Brick spent time in Berlin, Germany as a postdoctoral fellow at the Max Planck Institute for Human Development. For more information about his research, visit http://www.tbrick.net/.