Event Information
Refund Policy
Contact the organizer to request a refund.
Eventbrite's fee is nonrefundable.
Celebrate the 60th anniversary of The Mercury 13 - the women who were *almost* the first U. S. women astronauts.
About this Event
About the Mercury 13
In 1960-1961, twenty-five women pilots underwent the same physical and psychological tests conducted on the original Mercury 7 astronauts. Thirteen completed the medical program, but were denied the opportunity to pursue additional training.
The three surviving Mercury 13, as they would come to be known, will be recognized for the 60th anniversary of their accomplishment. Gene Nora Jessen, Wally Funk and Rhea Woltman are scheduled to be with us to share their personal experiences.
Our special keynote speaker is Colonel Eileen Collins, USAF (ret), the first woman Space Shuttle Pilot and Commander.
You will also be inspired by the journey of 19-year-old Alyssa Carson who, at the age of 3, announced she was going to Mars.
Janet Ivey, of the Emmy award-winning PBS series Janet's Planet, will emcee the event.
Purchase eTickets and a commemorative patch using the Tickets button. You will be contacted by The 99s Museum to provide a mailing address for the patch. Tentative delivery to the Museum is scheduled for late March.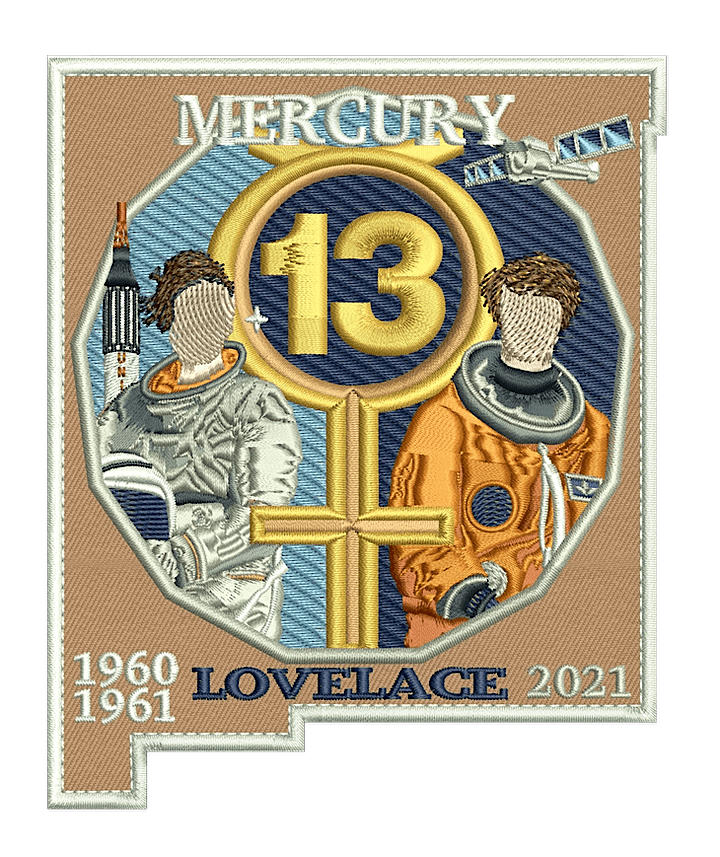 About the Commemorative Patch
The 13-sided polygon represents the 13 women who successfully completed the testing program. The woman on the left side is dressed in a Mercury-era spacesuit and the capsule represents the early days of the space program. The woman on the right side represents the Space Shuttle-era women crewmembers with a satellite flying overhead. The astrological sign for Mercury joins the two and holds the numeral 13, also for the 13 women.
The program began in 1960 with one subject. Twenty-five were added later, and in 1961, 12 of those 25 completed the training, for a total of 13. The testing was in Albuquerque at the Lovelace Clinic. The overall patch is in the shape of New Mexico.
The patch was designed by Mr. Tim Gagnon who has designed patches for several NASA flight crews, museums, and organizations. We are pleased that he agreed to design a patch for the 60th Anniversary of the Mercury 13.
Date and Time
Location
Refund Policy
Contact the organizer to request a refund.
Eventbrite's fee is nonrefundable.