The Magic Lab is a magic show where local magicians test out their newest material. Flop or flourish, fail or prevail: Anything can happen.
About this Event
Watch safely via live stream, or grab a ticket to be a part of our live audience and perhaps participate as a volunteer!
This month features performances by Amanda Nepo, Erik Wolflink, Colin Robinson, Cedric Purcell, and Alba! The show will be co-hosted by Felice Ling and Evan Northrup!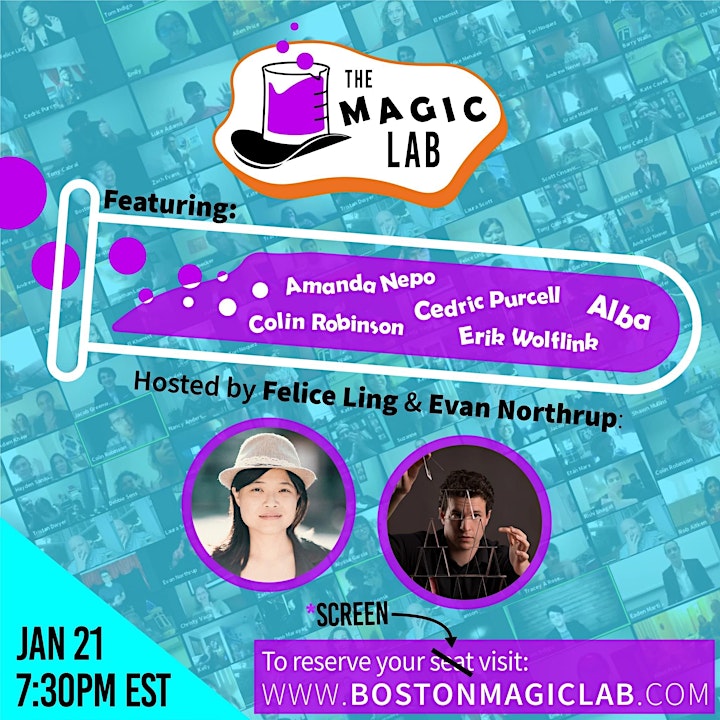 Space is limited due to platform restrictions so be sure to reserve your ticket for FREE. You will receive a confirmation email with the show date and a link to join the audience.