Description
Women's Health in Midlife is The Worst-Kept Secret in the World
Menopause happens to half the population, yet no one talks about it. Which means a whole lot of women get blindsided by sudden, often dramatic changes when they hit their 40s and 50s.
Midlife health changes caused by decreasing hormone levels can be pretty unpleasant: sex, weight, skin, hair, energy levels, anxiety, and even sleep can change, and usually not for the better. And don't even get us started on the foggy brain, short-term memory loss, and rage!
This conference (Onsite and Live-stream) will tackle the physical and emotional health changes most midlife women go through but no one talks about. You'll hear licensed health care professionals talk through what's normal and what's not and how you can take actions to care for yourself in ways you never imagined.
Brought to you by genneve, we've created a safe environment for a candid, lively conversation. Join us!
Agenda
8:30 - 9:00 Coffee and light breakfast
9:00 - 9:15 Welcome
9:15 - 9:45 Dr. Rebecca Dunsmoor-Su on "Vaginal health and sexual dysfunction"
9:45 - 10:15 Dr. Lisa Mosconi, "The link between estrogen, menopause, and Alzheimer's risk"
10:15 - 10:45 Dr. Sarah Speck on "Heart disease risk after menopause"
10:45 - 11 Break
11:00 - 11:30 Nicole Negron on "Weight, hormones, and the cycle of life"
11:30 - 12:00 Dr. Arianna Staruch, "Naturopathic Support for Women in the Menopause Transition"
12:00 - 12:30 Dr. Keira Barr, "Let's get naked: Are you listening to your skin?"
12:30 - 2:00 Lunch and Expo
1:00 - 2:00 Additional small-group discussion opportunity with Nancy Board on "Menopause, hormones, and rage"
Speakers
Dr. Rebecca Dunsmoor-Su, MD MSCE, Board Certified Ob/gyn and Owner and Lead Physician, RenuvaGyn; Director of Health, genneve

Dr. Lisa Mosconi, Neuroscientist, neuro-nutritionist, and Alzheimer's researcher, Weill Cornell & New York Presbyterian, Author of Brain Food, The Surprising Science of Eating for Cognitive Power

Dr. Sarah Speck, MD, Medical Director of Swedish Heart and Vascular Institute, Owner of Speck Health and co-founder of POTENTRx
Nicole Negron, Certified Women's Health, Nutrition and Lifestyle Consultant on female brain chemistry and hormonal health

Dr. Arianna Staruch, Naturopathic Doctor, Dean for the School of Naturopathic Medicine at Bastyr University

Dr. Keira Barr, Certified Dermatologist and Chief Wellness Officer, Resilient Health Institute, Author of The Skin Whisperer
Group Facilitator
Nancy Board, Co-Founder and COO at Global Women 4 Wellbeing
Non-Profit Partner

genneve is proud to be a Founding Member of Global Women 4 Wellbeing; 10% of all ticket sales will go towards women's health and well-being research through GW4W's global work.
Partners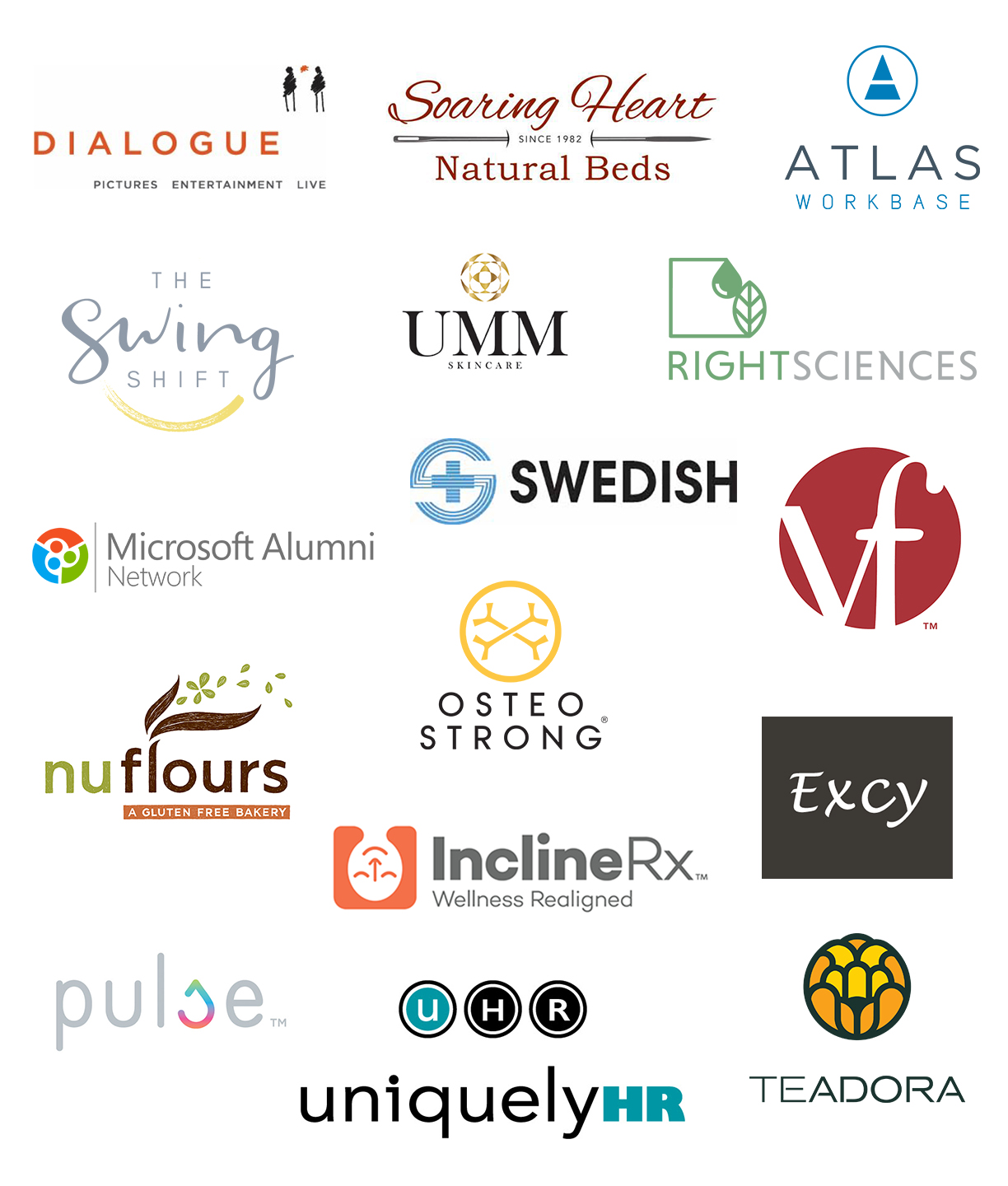 Our Media Partners


Organizer of the M event by genneve
Gennev  is the first-ever women's digital health company that provides data, digital resources, and telehealth personalized to a woman's midlife health changes associated with declining hormones. We're on a mission to demystify menopause and empower women to take control of their health in midlife.