Description
The Lecture Project is a series of public lectures by prominent writers, historians, and philosophers on the connection between art and ethics. Curated and hosted by the studio of Enrique Martínez Celaya in collaboration with the University of Southern California, it reflects a commitment to re-assert the intellectual and ethical responsibilities of art and criticism while exploring their relevance for public life.
Shaping and Controlling an Artistic Reputation: Edvard Munch's Dilemma by Elizabeth Prelinger
In this talk, Elizabeth Prelinger considers the fate of the Norwegian painter Edvard Munch, whose reputation was coöpted during World War II after Germany invaded neutral Norway in April 1940. Despite his "modern style" and his abhorrence of their occupation of his country, the Nazis declared Munch a German "cultural hero." Prelinger examines aspects of how Munch, in the latter part of his career, navigated between his personal artistic goals and the imperatives imposed on them from without.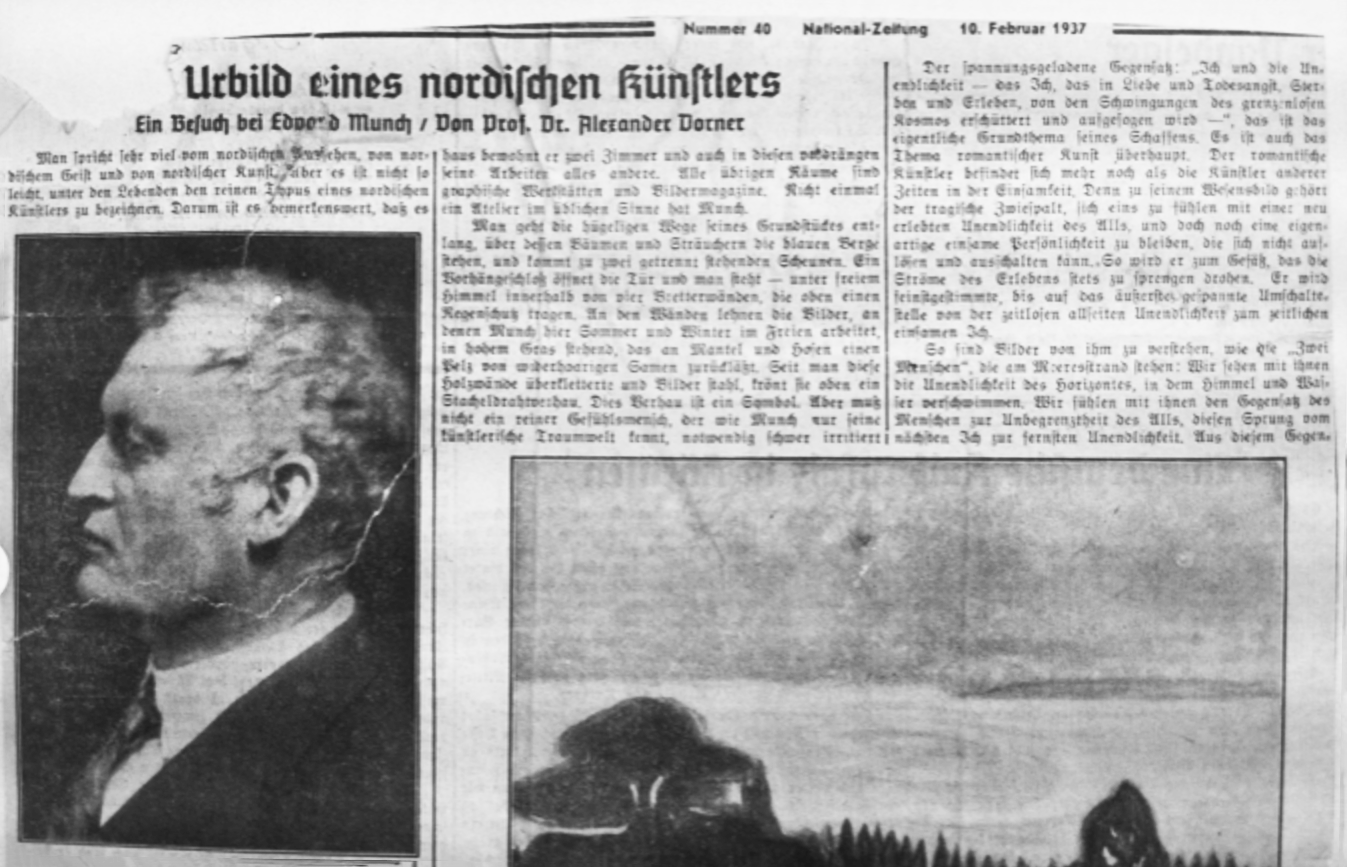 Over the past three decades, Dr. Prelinger has written exhibition catalogues, articles, and book reviews in addition to lecturing in the U.S., Canada, France, Great Britain, and Norway on subjects including American architecture; German, French, and American 19th- and 20th- century art; Expressionism; Symbolism; Romanticism; Abstraction; and Museum Practices. She has curated and written the catalogues for a number of exhibitions on Munch, at Harvard's Fogg Art Museum, the Art Gallery of Ontario, the High Museum in Atlanta, and most recently in 2010 at the National Gallery of Art.