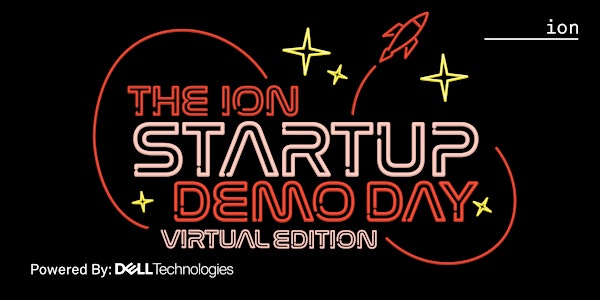 The Ion Startup Demo Day
Description
Top tier mentors, local investors, and personalized pitch feedback for participating startups -- nothing's changed but the address. Whether you're a serial entrepreneur or just looking to get involved in the community, this event is for YOU.
Come out (virtually) and hear a select group of local Houston startups pitch their company, share their current status, and tell us where they're headed next. Hear feedback from local Mentors, Investors and Subject Matter Experts (SMEs) as they offer insights for each pitch.
Interested in pitching at the next Demo Day? Apply HERE
Agenda:
6:00PM - 6:15PM : Introduction

6:30PM - 7:30PM : Presentations

7:30PM - 8:00PM : Closing
Pitch Format:
3 Startups will be selected to pitch

4-Minute Pitch and Slide Presentation

Judges: Rosemarie Cicalese, Mike Boyle, Eric Tait, and Kelly McCormick


Companies: Learnt, LocalServes, & Melanoid Exchange
Each presenter will receive six minutes of discussion and feedback from the panel of Investors, Mentors and SMEs.
Stay Connected with Our Demo Day MeetUp Group
Houston's Startup Demo Day Meetup Group meets every month at Station Houston. Join the group stay updated and connect with the group's 2,000+ members.