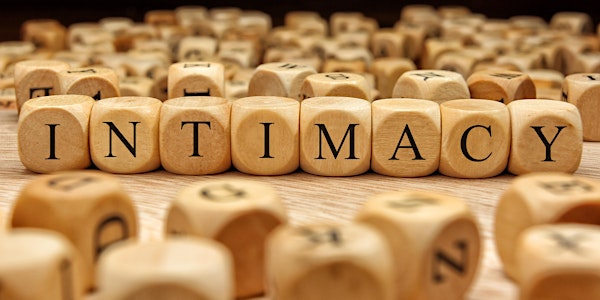 The Intimacy Hour - Creating polarity in relationships
Interactive Talk + Q&A about Love, Sex, & Relationships. Topics are crowdsourced by you, and sometimes include a meditation or exercise.
Date and time
Sunday, April 9 · 2:30 - 3:30pm PDT
Refund Policy
Refunds up to 1 day before event
About this event
Curious about Tantra?
Want a more fulfilled love life?
Longing for more intimacy?
The Intimacy Hour is an easy, relaxed vibe to learn about the many aspects of Tantra, and how they apply to love, sex, and intimacy. Whether you're dating or in relationship, there's something for all.
This Intimacy Hour will be led by Maya on the topic of "Creating polarity in relationships."
Polarity creates attraction. Lack of polarity create resentment. How can we flip it? Come join the talk and find out!
What we'll do?
Have a brief talk about a love/sex/relationship topic. Sometimes we will choose one; sometimes we will let the room choose one.
Q&A after the talk
Sometimes there is an optionally offered guided meditation or tantra exercise, as dicated by the questions we get asked. This may be a solo exercise, with another partner, or with the group (you are encouraged to participate at your own comfort level)
After the event you will:
Feel refreshed with vibrant connection
Have picked up a few tips or new concepts related to sex, love, and relationships or dating matters of the heart
Be more connected to your self and possibly others
Have discovered a new community of cool and conscious people!
EXAMPLE OF ONE OF THE Q&As:
DETAILS:
*This is open to the public. Zoom link will be provided closer to the event.
Or check out all events on our website: https://www.tantrany.com/
Maya Kova has been studying modalities of conscious living & loving for the past 12 years, diving into the spiritual, emotional, sexual, and mental aspects of The Self. She is certified in Applied Positive Psychology, a Certified Tantra Educator, and trained in kundalini yoga, energy work, D/S arts and shamanism.
Maya works with women, men and couples. She's passionate about bringing more love into the world and co-creating more open vulnerable connections.
About the organizer
We offer classes & workshops, singles & dating events, and private coaching to help both singles and couples have more intimacy, connection, and pleasure.  We have events monthly in 25+ cities worldwide.