About this Event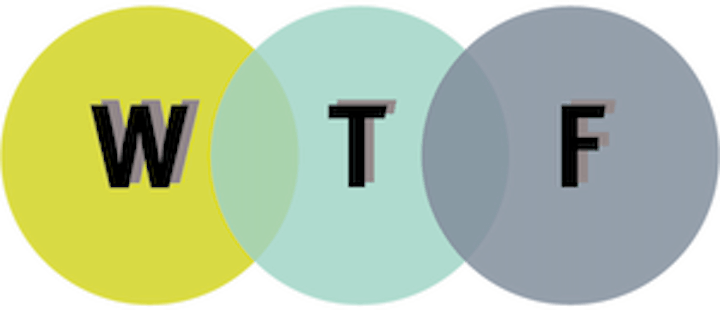 The Information's WTF Summit for Women in Tech, Media and Finance
We are thrilled to announce that the Information's 2020 WTF Summit is pivoting to a virtual format for 2020. Due to ongoing concern around COVID-19 and public gatherings, we have made the decision to make all of the fantastic content available in an online format so attendees can participate from wherever!
The Information's WTF is an intimate summit and ongoing membership community of women from the tech, media and finance industries.
This year's WTF Summit will convene about 200 women and is a can't-miss event for anyone who wants to build connections between New York and Silicon Valley.
By including a cross-section of executives and leaders from both coasts and across the tech, media and finance industries, this event and our membership community offer valuable networking opportunities.
At the 2020 event, we will interview industry leaders about the challenges and opportunities facing their respective sectors. Small breakout discussions provide an opportunity to meaningfully connect to other attendees. And we'll have a fantastic networking opportunities (including quick-fire networking sessions) to assist with forming personal connections outside of the sessions.
"A well-balanced blend of planned agenda with enough time to network with colleagues from a range of business sectors. I especially appreciated the candor of the speakers and the high level of interactivity throughout the day. The day was packed, extremely well organized and had my mind buzzing at the end of it!"
- Diane Tryneski, Executive VP of Technology & Chief Digital Officer, HBO
The agenda is shaping up to be spectacular, as we are fortunate to highlight amazing female leaders from across the country and across industries, including: 
DeDe Lea, who oversees public and government relations at ViacomCBS, will share her thoughts about what the election could mean for big media.
Maxine Williams, the Chief Diversity Officer of Facebook, will share her thoughts as her company is navigating crisis and employee dissent regarding issues related to racism and freedom of speech.
Kerry D. Chandler, Chief Human Resources Officer at Endeavor, will share her thoughts as the global entertainment and sports company is getting back to business after the pandemic shut down production and live events.
Maria Renz, EVP and Group Business Unit Leader at SoFi and former VP of Global Delivery Experience for Amazon.
Jenna Lyons, the former president and executive creative director of J. Crew, will talk about starting a new business in the age of direct-to-consumer everything.
Emily Weiss, the CEO and founder of Glossier, will join us to discuss the explosive growth of her business and its expansion.
Linda Yaccarino, Chairman of Advertising & Client Partnerships for NBCUniversal, will discuss how advertising is evolving with the boom in streaming services.
One of Washington D.C.'s most influential public affairs advisors —Heather Podesta —will be joining us from Washington, D.C. to discuss the presidential election and the battle between Washington, D.C. and Silicon Valley.
Three amazing female editors —The 19th's Emily Ramshaw, Business Insider's Alyson Shontell and CNN's Mitra Kalita —will address the challenges and opportunities ahead for quality journalism.
Heidi Zak, the Co-CEO and Co-founder of ThirdLove, will walk us through the future of commerce and how and why she took on Victoria's Secret.
See the full speaker lineup here. 
"I loved The Information's WTF event. It was very informative. I liked the size. Overall the quality of speakers and content was super. I learned a lot and walked away with several new contacts.
- Olivia Lyons, Managing Director, Wells Fargo Securities
---Tickets are non-transferable. Space is limited and by invitation-only.  Please note, as an attendee you'll be included in the event's attendee list, as well as our subscriber list on our website. Please contact events@theinformation.com to request an invite or nominate an invitee.
Thank you to our event sponsors, Roku and The Canadian Consulate.


Date and Time
Location
Refund Policy