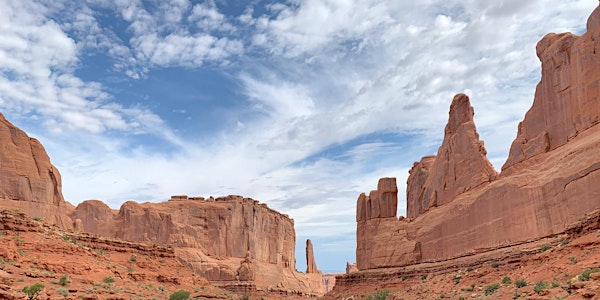 The Importance of Diplomacy in a Changing World: A virtual lunch and learn
Description
As a part of our Ambassador John and Marcia Price World Affairs Lecture Series, UCCD is proud to present our first online/virtual lunch and learn! Christina "CJ" Hernandez, Foreign Service Officer, will discuss the importance of diplomacy in an ever-changing world, and how her career and world travels have shaped her. Come with questions about her career in diplomacy, her world travels, and how you can pursue a career in similar fields!
About the speaker: CJ is a Foreign Service Officer who serves as the Regional Director for the Office of Foreign Missions serving diplomatic missions from 106 countries in Sothern California and Nevada, Arizona, and Utah.
She specializes in operational/management services, human rights, and consular programs. She has served in Merida, Mexico, Washington D.C., Budapest, Hungary, and Mexico City, Mexico. Prior to joining the Foreign Service, CJ managed major acquisitions and public/private partnerships for the U.S. Air Force at Hill Air Force Base, Utah, and at the Defense Logistics Agency in Germany and Italy.
CJ holds a Master's Degree in Human Resource Management from Utah State University and a Bachelor's Degree in Communications from Weber State University.
About the ZOOM Meeting:
Registration is limited to 95 spots and is required to get the video link.
Register here and we will send the ZOOM Video Conferencing link the day before the lecture.
This will be a lecture-style event, open for Q and A at the end.
About the Ambassador John Price & Marcia Price World Affairs Lecture Series:
UCCD has been a long-term member of the World Affairs Councils of America, and in 2006, UCCD began hosting Ambassador John Price & Marcia Price World Affairs Lecture Series. This lecture series provides insight on critical global issues, helping shape public discourse. We convene leading global voices and engage the public to explore ideas that will shape our global future and transform how people engage the world.
The Ambassador John Price & Marcia Price World Affairs Lecture Series is generously funded by The Price Family Foundation, Salt Lake County Zoo Arts & Parks (ZAP), and Salt Lake City Arts, Culture, and Events fund.