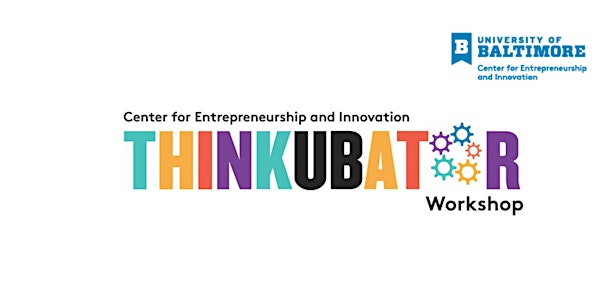 The importance of building a Network. Why is networking important?
Join The University of Baltimore's Center for Entrepreneurship and Innovation for a ThinkUBator Workshop lead by Yasmin Perkins
About this event
Event Description
The importance of building a Network. Why is networking important?
About the Presenter
"I live by the motto "Love what you do, and do what you love." As a professional, I recognize that I have unique skillsets that don't have to be marginally defined or segmented to just one professional arena. I am able to utilize my talents in multiple areas across more than one field and to do so successfully. "
The areas in which Yamin has experience using their skill sets are:
Business Development- Public Speaking - Recruitment Written & Verbal Communication - Alumni & Student Engagement- Process Improvement-Team Collaboration- Social Media Strategy- Marketing - Employee Engagement-Event Planning- Brand Development- Product Positioning Strategic Planning – Budget Management – Policy Implementation – Project Management – Agile Leadership –Corporate Social Responsibility – Process Management – Sales – Production – HBCU Engagement Strategist – Fundraising-Corporate Partnerships- Solution Building
The Center for Entrepreneurship and Innovation
About the Workshops
The CEI sponsors programming throughout the year focused on entrepreneurial learning and growth. Our weekly thinkUBator Workshop series has one goal: to provide CEI member companies with the knowledge and resources they need — access to seed capital, finding potential partners, hiring employees, marketing do's and don'ts, etc. — to transform their big ideas into a big deal, as quickly as possible.
About the Center
The University of Baltimore Center for Entrepreneurship & Innovation directs support and assistance to UB students and alumni interested in building or growing an enterprise. We do this through support, culture, events, education and research, and connecting with the business community. Meet with one of our counselors to discuss launching or growing your business. Visit us at www.ubalt.edu/cei for more information.
Zoom Meeting
https://ubalt.zoom.us/j/96667633993
Meeting ID: 966 6763 3993