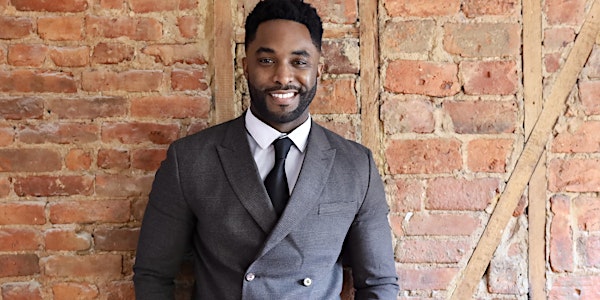 The Importance of an Expanded Worldview with Tayo Rockson
Join us for this incredible night with Tayo Rockson benefiting the work of Malembe Rise!
When and where
Location
St. Luke's United Methodist Church 100 West 86th Street Indianapolis, IN 46260
Refund Policy
Contact the organizer to request a refund.
Eventbrite's fee is nonrefundable.
About this event
I lived in four continents and had many unique experiences, especially related to culture and identity. This compelled me to share stories that can help people and motivate them to do better with their lives.
As a book author and former writer for publications like Forbes and Huffington Post, from sharing stories on stages at TEDx Talks or events held by the United Nations, to facilitating virtual talks and workshops as a consultant, strategist, and professor, my life experiences motivate me to help you find the power in your story, and to use it to create meaningful change.
---Tayo Rockson (www.tayorockson.com)
Proceeds from this event will benefit Malembe Rise! We are a 501c3 committed to working alongside Congolese teachers and students in the Democratic Republic of Congo as they lead their community with knowledge, skill, empathy and innovation!
The Democratic Republic of Congo (DRC) is the largest country in Sub-Saharan Africa yet according to The World Bank ranks as one of the poorest countries in the world, with 72% of it's population living on less than $1.90 a day.
An estimated 3.5 million primary school children do not attend school, and of those who attend, only 67% will complete sixth grade.
Malembe Rise believes quality education combats poverty, instability, gender gaps, and inequity--particularly in vulnerable countries such as DRC where the median age is under 17.
We believe true education develops hope, passion, understanding, agency, innovation, personal growth and peace.
We believe education is transformative when it is relevant to daily life and when it instills both skills and character traits that lead to collaborative action and long term impact.
We believe that every child has the right to a quality education and that where you live should never determine how big ones' dreams are.
Malembe Rise invests in people rather than projects. Our DRC team is developing quality teachers who are empowering students to become confident leaders in their community.
Malembe Rise implements 21st Century Skills through project based learning and community service actions. Students are taught how to think critically, problem solve, recognize both personal and community assets and collaborate to resolve societal issues.
This approach has impacted not only the students at our partner school but also members of the community who have come together to work alongside students as they tackle waste management, clean water, and nutrition in Mpasa II, a third- generation refugee community.
Join us as we work together with our DRC team to ignite passion in the hearts of young students and support the teachers who believe the youth can make a difference in the future of Congo.
Learn more at www.malemberise.org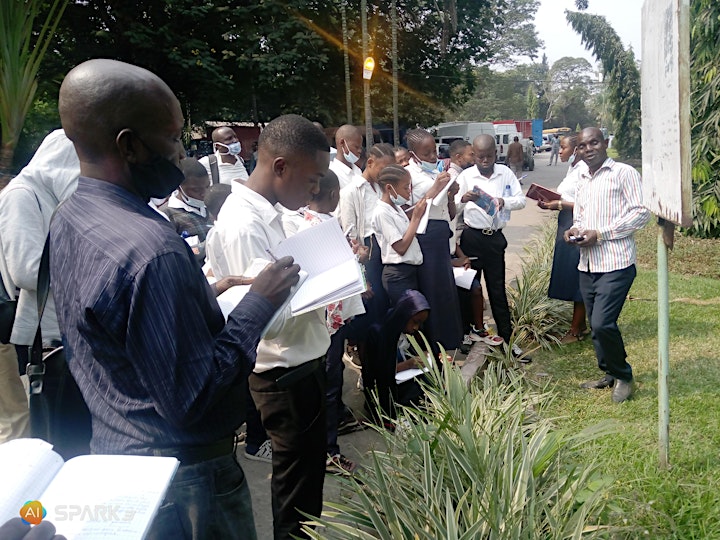 This photo was taken in early July 2021. The Club of Leaders (a group of students committed to making a difference in their community) took a field trip to the Kinshasa Botanical Garden. The Club will take the information they learned back to their community to encourage the planting of more fruit trees and to teach proper maintenance in an upcoming community service action day. Join us as we walk alongside Congolese teachers who are leading the change in student's lives in Congo!
A HUGE thank you to our sponsors for this event!
Thank you for your commitment to making Indy a better place for EVERYONE!