Sales Have Ended
Ticket sales have ended
Thanks a lot for registering and we look forward to seeing you there! If you have any questions/concerns, then feel free to contact Brian (bz@powerrox.com).
Sales Have Ended
Ticket sales have ended
Thanks a lot for registering and we look forward to seeing you there! If you have any questions/concerns, then feel free to contact Brian (bz@powerrox.com).
Description
LATE BREAKING NEWS: WEB REGISTRATION FOR STREAMING ATTENDEES JUST ADDED!!! PLEASE NOTE NO FREE REGISTRATIONS WILL QUALIFY FOR STREAMING SO IF YOU SIGN-UP UNDER A STUDENT/TI REGISTRATION AND YOU ARE NOT LOCAL, THEN YOUR REGISTRATION WILL BE CANCELLED (THIS IS CLOSELY MONITORED).
Even if you think you do not have much interest/involvement in 5G and/or telecom and ICT applications, this special program is focused on all aspects of network power optimization and efficiency opportunities. If you are involved in IoT, wearables, autonomous vehicles, factory automation, medical devices, AR/VR, edge/cloud computing, etc., then this is highly applicable to you. Today's networks and devices are literally unsustainable (even in the near future) by today's standards. There is not enough energy in the world to power the billions or trillions of devices predicted to be on the next generation 5G network.
(SPEAKER DETAILS/ABSTRACTS BELOW)
Our world-class lineup of tutorial presenters cover many of the key aspects of network enablement from equipment manufacturers to the network operators that implement the networks to those working with all the devices at the edge of the network.

REGISTRATION DETAILS:
Fees include all event activities, continental breakfast, lunch, and snack/refreshment breaks, drinks throughout the day, AND RAFFLE PRIZES!
Early Registration is before Sept. 1, 2018, Full Registration Fees after Sept. 1, 2018
Students: Free (LIMIT 20), TI'ers: Free (LIMIT 20)
NOTE: TOTAL REGISTRATION IS LIMITED AND PRICE WILL INCREASE TO $150 FOR THOSE THAT SHOW UP DAY OF (ASSUMING THERE IS SPACE), REGISTER ASAP!
If you have previously paid fees to attend previous events and want to apply the credit towards this, then please send your request directly to bz@powerrox.com.
The IEEE 5G Initiative & SFBAC (combined Santa Clara Valley, San Francisco, & Oakland/East Bay) IEEE Power Electronics Society (PELS) is pleased to invite you a very special event. We are hosting a full-day event titled: The 1st IEEE 5G Energy Efficiency Tutorial. This unique program will bring together some of the best and brightest in the world of telecommunications, information computing technologies, and network power to bring a special focus on one of the most important, yet underappreciated aspects of the next generation cellular network, which are the major paradigm shifts in the architecting, distribution, and utilization of energy in every aspect of the network.
THEME: "IEEE 5G Energy Efficiency Tutorial"
EVENT WEBSITE: https://5g.ieee.org/education/ieee-5g-learning-series/ieee-5g-learning-series-bay-area-energy-efficiency-edition
Overall Primary Event Sponsor - Single Sponsorship Still Available! Contact Shomir Dighe (sdighe@ieee.org).

Key Sponsors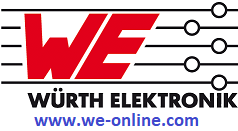 PROGRAM:
• KEYNOTE: Jaafar Elmirghani, Director of the Institute of Integrated Information Systems, University of Leeds, "GreenTouch – Yesterday, Today, & Tomorrow"

Information and communication technologies have a carbon footprint comparable to that of the global aviation industry. Unlike global aviation whose growth is almost flat, the traffic in communication networks continues to grow at 30% to 40% per year, doubling every two years and growing by factors of 30x and 1000x in 10 and 20 years respectively, based on current trends. GreenTouch was set up in 2010 with the goal of showing how the energy efficiency of communication networks can be improved by a factor of 1000x by the year 2020. GreenTouch achieved its research mission in 2015, and therefore we examine here the journey, the current status and future trends, especially given the recent growth in the importance of Internet of Things, virtualisation and 5G.

• Chih-Lin I, CMCC Chief Scientist, Wireless Technologies, China Mobile, "5G's Green Journey and More"

Deploying and operating the world's largest mobile network with efficiency in mind has been an ongoing pursuit of China Mobile through each and every generation. This talk will give an overview of its Green Action program that has led to the greenest 4G network from the first day of its deployment, and the world's first multi RAT, multi vendor plug and play energy saving solution. In addition, it will highlight China Mobile's 5G R&D themes (Green & Soft) that led to an E2E Soft 5G architecture and how this has been reflected in the 5G NR specifications.

• Ylva Jading, Senior Specialist, Ericsson Research, "From Always On to Always Available"
In the past decade, the telecom industry has gone through a major transformation when it comes to reducing energy consumption of cellular infrastructure nodes. This is a story of a successful change journey based on innovation and trustful collaboration between several companies and research organizations involving many R&D engineers. In a way, this work was driven by a small core of researchers in a Scandinavian country far up in the north...
This is the story of the experiences, learnings and mistakes we made on the journey from studying and formulating the problem, proposing concepts and solutions, to finally making them happen. Our journey from the EARTH project, identifying and sharing best practice for LTE-product development, to creating increased technology potential for low-energy operation with the 5G standard. The story of how we and the cellular industry got a little bit closer to operating at our highest potential.

• Apurv Mathur, Principal Architect, Nokia, "5G Densification and Network Power Efficiency"
As the demand for higher capacity grows in the mobile market, more and more cell sites are being deployed to densify the network. Small Cells are becoming an integral part of this network densification. This talk provides an overview of the different types of Small Cell 5G RAN network deployments (e.g. Indoor, Outdoor) looking ahead into 5G, while highlighting the tradeoffs linked to energy efficiency and usage of the spectrum and network resources. It will cover some of the energy savings & optimization techniques that are in play for RAN devices.

• Doug Kirkpatrick, CEO, Eridan Communications, "Mitigating Thermal & Power Limitations to Enable 5G"

3GPP has defined 5G-NR with a modulation that inherently reduces energy efficiency of linear transmitters. This causes thermal problems from the dissipated power, which is a particular difficulty for massive-MIMO arrays. Temperature rise from transmitter power dissipation limits the array size that can be safely built. Achieving the multiple business objectives for 5G installations requires solving this problem, and using Sampling technologies is showing great promise to meeting this goal.

• Anirban Bandyopadhyay, Director, RF Strategic Applications & Business Development, Global Foundries, "Silicon Technology Solutions to Address Power and Performance Requirements for Sub 6GHz & mmwave 5G Radio Interface"
The talk will provide an overview of the technology challenges due to RF Frond Module architecture changes from current 4G to sub 6GHz & mmwave 5G radio interface to meet both RF performance and power consumption requirements. The focus will be to discuss how these technology challenges can be addressed by different Silicon technology choices like PD & FDSOI, SiGe and bulk RF CMOS. The talk will conclude with a summary of comparison among the above technologies for different use case scenarios.

• Bruce Nordman, Research Scientist, Lawrence Berkeley National Laboratory, "Networked Electricity"

Internet technology and cellular communications technology have transformed many aspects of how we communicate, and caused us to consider and do things in ways not previously possible or for many even imaginable. 5G technology will take us further down this path.
Local Power Distribution (LPD) is a "network model of power", organized from the bottom-up into nanogrids that can be networked to each other, local generation, and a utility grid. A generic technology solution which allows for base stations to automatically adapt to any and changing power contexts can reduce costs, increase efficiencies, improve performance, and enable more use of renewables and storage. It can also enable more graceful system degradation when power is in short supply.
This presentation will describe LPD and highlight some ways that it intersects technology directions enabled by 5G technology, both for base stations and end devices.

About the Instructors
Prof. Jaafar Elmirghani is Fellow of the Institute of Engineering and Technology (FIET), Fellow of the Institute of Physics (FIoP), and Director of the Institute of Integrated Information Systems, University of Leeds, UK. He has provided outstanding leadership in a number of large research projects, and was PI of the £6m EPSRC Intelligent Energy Aware Networks (INTERNET) Programme Grant. He is Co-Chair of the IEEE Green ICT initiative, an IEEE Societies initiative responsible for Green ICT activities across IEEE. He was awarded the IEEE Comsoc 2005 Hal Sobol award, 2 IEEE Comsoc outstanding service awards (2009, 2015), the 2015 GreenTouch 1000x award, IET Optoelectronics 2016 Premium Award and shared the 2016 Edison Award in the collective disruption category with a team of 6 from GreenTouch for joint work on the GreenMeter. His work led to 5 IEEE standards with a focus on energy efficiency, where he currently heads the work group responsible for IEEE P1925.1, IEEE P1926.1, IEEE P1927.1, IEEE P1928.1 and IEEE P1929.1, this resulting in significant impact through industrial and academic uptake. He was an IEEE Comsoc Distinguished Lecturer 2013-2016. He has published over 450 technical papers, and has research interests in green communication networks.
Chih-Lin I received her Ph.D. degree in electrical engineering from Stanford University. She has been working at multiple world-class companies and research institutes leading the R&D, including AT&T Bell Labs; Director of AT&T HQ, Director of ITRI Taiwan, and VPGD of ASTRI Hong Kong. She received the IEEE Trans. COM Stephen Rice Best Paper Award, the IEEE ComMag Fred W. Ellersick Prize Best Paper Award, is a winner of the CCCP National 1000 Talent Program, and has won the 2015 Industrial Innovation Award of IEEE Communication Society for Leadership and Innovation in Next-Generation Cellular Wireless Networks.
In 2011, she joined China Mobile as its Chief Scientist of wireless technologies, established the Green Communications Research Center, and launched the 5G Key Technologies R&D. She is spearheading major initiatives including 5G, C-RAN, high energy efficiency system architectures, technologies and devices, green energy, and wireless big data for network embedded intelligence. She has led the launch of Wireless AI Alliance (WAIA) and O-RAN (Open RAN) Alliance.
She was an Area Editor of IEEE/ACM Trans. NET, an elected Board Member of IEEE ComSoc, Chair of the ComSoc Meetings and Conferences Board, and Founding Chair of the IEEE WCNC Steering Committee. She was a Professor at NCTU, an Adjunct Professor at NTU, and an Adjunct Professor at BUPT. She is the Chair of FuTURE 5G SIG, the Chair of WAIA Executive Committee, the Chair of O-RAN TSC, an Executive Board Member of GreenTouch, a Network Operator Council Founding Member of ETSI NFV, a Steering Board Member and Vice Chair of WWRF, a Steering Committee member and the Publication Chair of IEEE 5G Initiative, a member of IEEE ComSoc SDB, SPC, and CSCN-SC, and a Scientific Advisory Board Member of Singapore NRF. Her current research interests center around "From Green & Soft to Open & Smart".
Ylva Jading is Seniors Specialist in Network Energy Performance at Ericsson Research, targeting low-energy operation of cellular systems. She joined Ericsson in 1999 and has since worked in different capacities within R&D as well as in strategy and portfolio management, in concept development, standardization and product innovation. As change agent and technical manager of the EU research project EARTH she facilitated introduction of several crucial power reducing features in cellular networks and the introduction of Ultra-Lean Transmission in 5G. She has published several scientific papers, holds more than 20 patents, and has been elected one of the ten most inspiring and influential woman engineers by the Swedish Tech Magazine "Ny Teknik".
Apurv Mathur is Principal Architect at Nokia responsible for driving new technology solutions for Nokia Small Cells. His primary focus on System and Product architecture for LTE & 5G Small Cells. He is experienced in various cellular technologies from GSM to 5G and holds an MS in Computer Science from Univ of Iowa.
Dr. Kirkpatrick is the co-founder and CEO of Eridan Communications, Inc., a Santa Clara based company developing transceiver products for the next generations of wireless communications – 5G and beyond. Dr. Kirkpatrick is also a founding General Partner of InnerProduct Partners (IPP), a San Francisco based early stage VC firm, and the acting CEO of a very early stage startup in rare-earth-free permanent magnets based in Cleveland. Previous to InnerProduct Partners, from 2010-2013 he was a partner at Vantage Point Capital Partners, and from 2002 – 2010 Dr. Kirkpatrick was a Program Manager and Chief Scientist at the Defense Advanced Research Projects Agency (DARPA). In addition to his DARPA role he was simultaneously the Senior Technologist for Technology Productization for the Undersecretary for Acquisition, Technology, and Logistics in the Department of Defense. Prior to his tour at DARPA he was the VP for R&D at Fusion Lighting, a lighting technology startup in the Washington DC area, and before that a VP and Division Manager for Science Applications International Corporation, also in the Washington DC area.
Dr. Kirkpatrick is a Fellow of the American Physics Society, a Member of the IEEE, and a Member of the Materials Research Society. Dr. Kirkpatrick holds a BS degree in Physics and Mathematics (1980) from the College of William and Mary and a Ph.D. in Physics from M.I.T. (1988). He is a named inventor on 16 US patents.

Dr. Anirban Bandyopadhyay is the Director, RF Strategic Applications & Business Development within Global Foundries, USA and is located in Hopewell Junction, New York. His work is currently focused on hardware architecture & technology evaluations and market studies for different RF and mmwave applications. Prior to joining Global Foundries, he was with IBM Microelectronics for 8 years where he used to manage design enablement group for wireless applications and also led RF strategic applications and marketing. During 2000-2007, Dr. Bandyopadhyay was with Intel, California where he worked on different areas like Silicon Photonics, signal integrity in RF & Mixed signal SOC's. Dr. Bandyopadhyay did his PhD in Electrical Engineering from Tata Institute of Fundamental Research, India and Post-Doctoral research in Oregon State University, Corvallis. He has more than 15 publications in international journals, wrote a book chapter on Optical Photodetectors and holds 5 US patents. He represents Global Foundries in different industry consortia on RF/mmwave applications.
Bruce Nordman is a Research Scientist with Lawrence Berkeley National Laboratory, operated by the University of California for the U.S. Department of Energy. His research focuses on the intersection of energy use, electronics, and networks. He works at all network layers from physical layer technology to application layer protocols to user interfaces.


Our Sponsors:
This event is also co-sponsored by the IEEE Santa Clara Valley (SCV) chapter of the Communications Society (ComSoC).

www.comsocscv.org
Organizer of The IEEE 5G Initiative & SFBAC PELS Present: 5G Energy Efficiency Tutorial