Event Information
Location
Association of FinTech Professionals
Host: SAP - Leonardo Innovation Center
10 Hudson Yards - 48th Floor
New York City, NY
Description
The Future of Trading Floors In a World of Automation and AI:
How Will the Role of Traders, Salespeople and Coverage Models Evolve

Please join The Association of FinTech Professionals for a lively and informative discussion on the impact of increased automation and AI on Wall Street trading floors. Our panelists will provide a broad overview of how banks are looking at leveraging these technologies to better serve traders, salespeople and ultimately customers. We will talk about how firms look at the right mix of high touch and low touch coverage models and how they see these models evolving with increased use of technology. Lastly, our panelists will discuss the key obstacles to implementation, corporate culture, client engagement among other challenges.

Our Panelists

Panelists

Eddie Wen, Global Head of eCommerce for Macro Markets - J.P Morgan

He joined the firm in 2006 and is responsible for the development of the firm's electronic trading strategies across the Macro Markets (Foreign Exchange, Interest Rates, and Commodities). Over the years, he has been instrumental in "electronifying" the firm's Macro Trading Business. Prior to joining J.P. Morgan, Eddie was responsible for Quantitative Algorithmic Trading Strategies in Foreign Exchange at Goldman Sachs. Eddie is highly experienced in electronic trading and market structure transformation in the FICC businesses.
Eddie holds a Master's degree from Stanford University in Electrical Engineering Computer Science and an undergraduate degree from UC Berkeley in Electrical Engineering Computer Sciences.
He enjoys golfing, skiing, drone-flying, and 3D-Printing. He resides in New Jersey with his wife and four children.
Mark Higgins, Chief Operating Officer and Co Founder - Beacon
Before co-founding Beacon in May 2014 Dr Higgins spent eight years at JPMorgan, launching anddelivering the Athena project, co-heading the Quantitative Research group for the investment bank, and running the electronic market making business for currency options. Before JPMorgan he spent eight years at Goldman Sachs as a desk strategist on the foreign exchange and interest rate market making desks.
Falguni Desai, Global Head of Strategy for Electronic Trading Technology - Credit Suisse
She works with technology and trading desk leaders to develop and articulate the strategy and drive alignment across project teams. She has more than 20 years of experience in the financial services, financial technology and information media sectors. She has led strategic planning, M&A, regional expansion and innovation at BNP, BDO, Deloitte and Thomson Reuters. Most recently, Falguni was a contributor for Forbes, writing on digital innovation and fintech topics, while also publishing her own research on corporate innovation and accelerator programs. Falguni holds a BS in Economics from The Wharton School of the University of Pennsylvania.
David Judge, Vice President SAP Leonardo - SAP
As a Leonardo evangelist, David guides product strategy and market awareness for digital innovation topics including machine learning and automation. Prior to joining SAP, David was Practice Leader for Artificial Intelligence in the Emerging Business Accelerator with Cognizant, and Executive Director for Artificial Intelligence market development at IPsoft.

Our Moderator
Brad J. Bailey, Research Director - Celent
He is an expert in electronic trading and market structure across asset classes and is a recognized thought leader in emerging front office technology and capital markets fintech.
Brad's research focuses on the evolution of market structure, trading, data analytics, and innovations in trading technology architecture and deployment. His research looks at legacy trading architecture and how firm's best incorporate alternative business and digital models. He has published research on FX, fixed income, cross-asset trading, DLT in the capital markets, exchange technology, and cloud models for deploying trading and data infrastructure.

An authority on capital market fintech, Brad has been widely quoted in the press, including the Wall Street Journal, American Banker, Financial Times, Institutional Investor, Forbes, USA Today, and the New York Post as well as appearing on Bloomberg TV, BBC News, Sirius Radio, and NPR. He is also a frequent speaker at industry conferences and client gatherings globally.
Prior to joining Celent, Brad spent over 20 years in the capital markets in trading, technology systems, product, market structure, strategy, analysis, and consulting at investment banks and broker dealers. His global experience includes stints in China, France, Germany, Japan, Spain and Israel.
Brad holds an MSc from University of Colorado in Boulder, and a BS in mechanical & aerospace engineering from Rutgers University. Outside of work, he has taught skiing to Special Olympic Athletes and sailed across the Atlantic Ocean in a 13 meter ketch.
A special thanks to our host: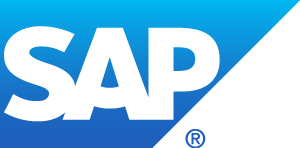 Date and Time
Location
Association of FinTech Professionals
Host: SAP - Leonardo Innovation Center
10 Hudson Yards - 48th Floor
New York City, NY