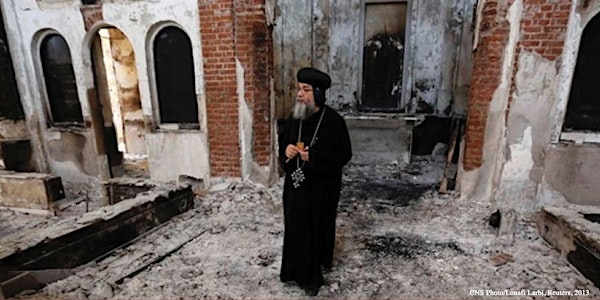 The Future of Religious Minorities in the Middle East
Location
Swift Lecture Hall, 3rd Floor, The University of Chicago Divinity School
1025 E 58th St
Chicago, IL 60637
Description
Lying at the crossroads of many cultures and civilizations, the Middle East has long been home to a wealth of religious traditions. In the violent wars and political turbulence now affecting the Middle East, religious minorities are threatened to the point that the future of religious pluralism in the region is in question. At this critical juncture, the conference will bring together a wide variety of scholars, many of Middle Eastern heritage themselves, to share their research on these neglected communities. Presentations will focus on three states where anti-minority violence has been particularly traumatic: Iraq, Syria, and Egypt. The religious groups to be examined are all numerical minorities in these states. Some identify as ethnic minorities, some do not. They experience varying degrees of political and economic marginalization in their home countries, but they are all threatened by the violence that has gripped the region over the last decade.
This conference will be organized in three panels of experts examining three crucial conflicts and their repercussions for religious minorities. The first panel will provide historical perspective by tracing the overlooked progression of mass violence against Assyrian Christians, from the 1915-1918 Assyrian Genocide to the 1933 Simele massacre to the current campaign by IS. The second panel will be dedicated to the experience of religious minorities in the ongoing Syrian civil war, a conflict in one of the region's most religiously-diverse countries that quickly took on sectarian tones. The third will consider the situation and role of religious minorities in post-revolutionary Egypt, particularly the Baha'i community and the Orthodox Copts, the largest religious minority community in the Middle East. This conference will be geared towards academics, University of Chicago students, and especially Middle Eastern communities in the Chicago area, including Assyrians, Copts, Baha'is and others.
This conference will challenge oversimplified narratives of sectarianism, nationalism, and democratization. It will also encourage its attendees to reflect on what constitutes "minority" in the Middle Eastern context, the various ways minorities in the Middle East express their identities, the causes of their marginalization and persecution, and the consequences of their potential extinction.
Confirmed Speakers:
First panel: The Assyrian Genocide and the Century After (moderated by Prof. Orit Bashkin, NELC, University of Chicago)
Hannibal Travis, JD, Professor of Law - Florida International University

Dr. Sargon Donabed, Assistant Professor of History - Roger Williams University

Dr. Alda Benjamen, Postdoctoral Researcher, University of Pennsylvania Museum, and

Research Associate, Smithsonian Institute.
Second panel: Religious Minorities in Syria's Civil War (moderated by Prof. Lisa Weeden, Political Science, University of Chicago)
Dr. Habib Malik, Associate Professor of History and Cultural Studies -Lebanese American University

Dr. Fabrice Balanche, Associate Professor and Research Director - University of Lyon 2

Dr. Keith Watenpaugh,

Professor and Director, Human Rights Studies

- University of California, Davis
Third panel: Egypt's Copts and Baha'is After January 25 (moderated by Prof. Angie Heo, Divinity School, University of Chicago
Dr. Mariz Tadros, Fellow, Institute of Development Studies - University of Sussex

Dr. Febe Armanios, Associate Professor of History - Middlebury College

Mona Oraby, Ph.D. candidate, political science - Northwestern University
Organizers: Josesph Hermiz, Hélène Rey, and Joel Veldkamp, M.A. candidates, Center for Middle Eastern Studies
Faculty Adviser: A. Holly Shissler, Near Eastern Languages and Civilizations