Description
Hong Kong's Dimsum Ventures and the MTR #propUP program will host their first PropTech event with an amazing panel with proptech leaders AND startup pitches AND a chance to network with leaders in the PropTech space from around the world.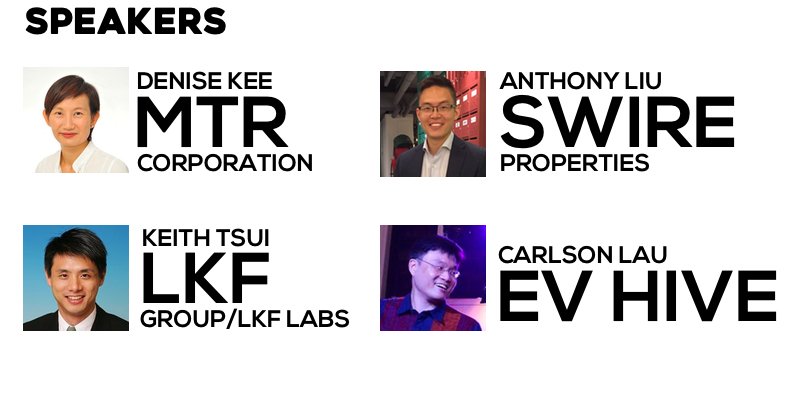 Our panelists will include:

DENISE KEE
GM - Corporate Strategy
MTR CORPORATION

Denise Kee is General Manager of Corporate Strategy for MTR Corporation - regarded as one of the world's leading railway operators and involved in the development of residential and commercial projects, property leasing and management with 13 shopping malls in the portfolio and managing over 96,000 residential units.
Denise is also behind the #propUP program, a Techstars startup program powered by MTR: an intensive 8-week program driven by mentors and rooted in Customer Development methodology.
KEITH TSUI
Data & Analytics Director
LAN KWAI FONG GROUP/LKF LABS
Keith Tsui is the Data & Analytics Director at Lan Kwai Fong Group, where he is responsible for various data driven initiatives. He also founded 'LKF Labs', an award-winning team that focuses on innovation and technology projects, including analytics, VR/AR and gaming. Keith is considered an industry thought leader and is a sought-after speaker who speaks at a plethora of professional conferences and also regularly lectures various Big Data-related university courses.
ANTHONY LIU
New Ventures Lead
SWIRE PROPERTIES
Anthony Liu is the head of New Ventures, Swire Properties' tech pipeline, which sources and funds innovative solutions to augment Swire Properties' operations. His background is rooted in commercial real estate leasing and management, residential sales and product development, and site acquisition/valuation for a broad variety of Swire projects in Hong Kong and Mainland China.
CARLSON LAU
CEO
COCOWORK
Carlson Lau is the CEO and Co-founder of Cocowork - a coworking space based in Indonesia first started by a VC firm that has just raised US$20 million for expansion. The company was founded in 2015, by seed-stage investment firm East Ventures and a few friends, and today it counts 21 locations across Indonesia with eight more in development right now. This Series A round was led by Softbank Ventures Korea with new investors H&CK Partners, Tigris Investment, Naver, LINE Ventures and STIC Investments.
Moderated by:
GENE SOO
Managing Partner
DIMSUM VENTURES
We will also feature a handful of international Proptech startups exhibiting at RISE.
This event is free for RISE badge holders.
An official RISE Fringe Event.
We are hosting this event at the newly opened Tai Kwun Centre for Hertiage and Arts in Central at the JC CUBE Auditorium with drinks at Madame Fu's afterwards sponsored by MTR #propUP and Dimsum Ventures
Tai Kwun is situated in a vibrant and bustling part of the city, with easy access to other important heritage sites. Nestled between the skyscrapers of Central and Mid-Levels, Tai Kwun looks onto Hollywood Road, a busy street dotted with galleries, antique shops, restaurants and bars. The Central-Mid-Levels Escalator is connected to the compound by a new footbridge constructed at the intersection of Hollywood Road and Old Bailey Street in order to provide easier and more convenient access to the site.
---
ABOUT DIMSUM VENTURES
DIMSUM VENTURES is a new investment fund focused on property technology and how it's used to better our working and living lives. Headquartered in Hong Kong, Dimsum Ventures is helping startups that are engaged in defining the Future of Work through PropTech.
---
ABOUT MTR #propUP PROGRAM
#propUP is a Techstars startup program powered by MTR. It is an intensive 8-week program driven by mentors and rooted in Customer Development methodology.
#propUP Program is intended for companies that are developing innovative products and services that can enhance the customer experience, safety, and performance of the shopping malls owned and operated by MTR.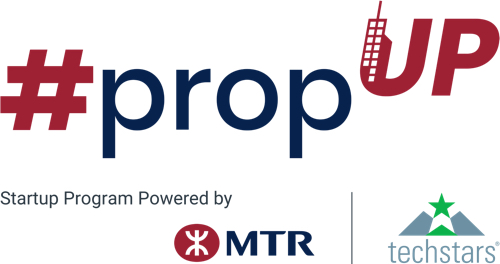 Organizer of The Future of PropTech powered by Dimsum Ventures and MTR #propUP program