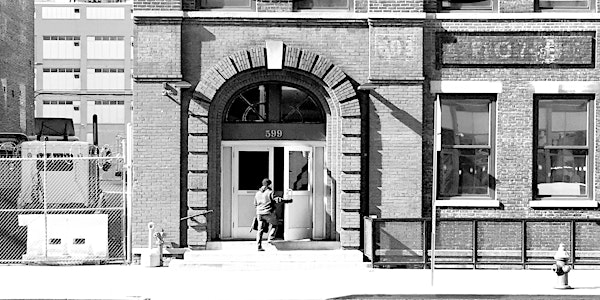 The Future Is Open Access, but How Do We Get There?: A Symposium
When and where
Location
METRO Library Council 599 11th Avenue 8th Floor New York, NY 10036
Refund Policy
Refunds up to 7 days before event
Description
Each year, more and more scholarly works are made openly available. Indeed, with European research agencies now coordinating to require immediate open access to publications based on research they fund, predictions about the inevitability of open access may soon come true.
As open access becomes the norm, what decisions will scholars, libraries, and institutions make? Will we reproduce existing power structures, guaranteeing the continued dominance of high-profit publishers and flawed impact metrics? Or will we build something different — community-led publishing on community-owned infrastructure, with legal terms that protect the rights and privacy of authors and readers?
We will explore these questions in a symposium hosted by METRO Library Council on Thursday, September 12 and Friday, September 13. This event is planned in collaboration with colleagues from the City University of New York.
Day 1 - Thursday, September 12
9:15 - 10:00: Registration and snacks
10:00 - 11:00: Keynote with Heather Joseph
11:15 - 12:45: Contexts & Models

What Open Access Means to a Guerrilla Intellectual with Dave Ghamandi, University of Virginia
Local Language, Local Knowledge, and Local Publishing: What Can We Learn from Latin and South America? with Monica Berger, NYC College of Technology, CUNY
Developing a Routine Acquisitions Program for Open Access Content at the Library of Congress with Kristy Darby, Library of Congress
12:45 - 2:00: Lunch (Offsite)
2:00 - 2:45: Overcoming Barriers

Author Processing Charges: Barriers to Open Research, Barriers to Progress with Robin O'Hanlon, Memorial Sloan Kettering Cancer Center
3:00 - 4:15: Scholarly Societies

Humanities Commons: Open Access, Open Source, Open to All with Anne Donlon, MLA Commons / Humanities Commons / MLA
Proceeding to Open: Publishing Conference Proceedings Open Access for the Greater Scholarly Good with Dr. Amy Beth, CUNY Guttman Community College
4:30 - 5:30: Fireside Chat with Amanda Levendowski and Sarah Lamdan
Day 2 - Friday, September 13
9:15 - 10:00: Registration and snacks
10:00 - 11:00: Keynote with April Hathcock
11:15 - 12:45: Data & Values

HuMetricsHSS, or Towards Measuring What We Value, Rather the Valuing What We Measure with Nicky Agate, Columbia University


Research Data in the Open Scholarship Landscape with Adrienne Canino, University of Rochester
12:45 - 2:00: Lunch (offsite)
2:00 - 3:30: Ethics

Wikidata + "smart"-home assistants: theorizing concerning relationships between for-profit surveillant companies and linked open data with Michelle Nitto, CUNY
Imagining Just Futures for OA Emerging Technologies with Kae Bara Kratcha, Columbia University Libraries and Madiha Choksi, Barnard's Digital Humanities Center
3:30 - 4:30: Closing gathering