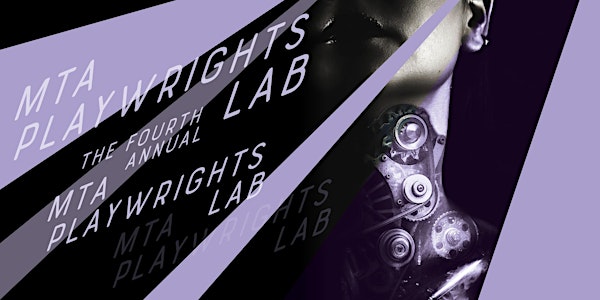 THE FOURTH ANNUAL MTA PLAYWRIGHTS LAB
A five-week long festival of staged readings featuring the work of the writers in the Playwrights Lab led by Senior Lecturer Ken Urban
When and where
Location
MIT Building W97 345 Vassar Street Cambridge, MA 02139
About this event
THE FOURTH ANNUAL MTA PLAYWRIGHTS LABMIT'S NEW PLAY FESTIVAL (MASKED EDITION)
March 29th @ 8pm
FLIP by Aisha Densmore-Bey (Harvard Graduate School of Design '22)
Directed by Isaiah Wooden
Aakil and his best friends are about to bid on an old house to flip together. But another buyer with a secret threatens to destroy Aakil and his desire to better the lives of himself and his friends.
With Brandon Green, Adrian Peguero, Marc Pierre, Mikéah Ernest Jennings
Reader: Alan Zhu
April 5th @ 8pm
THE CURTAIN by Xochitl Luna (MIT '22)
Directed by Shira Milikowsky
Elena spends her days in a hospital taking care of her ailing son, befriending the fellow patient behind the curtain. But will this stranger help or hinder her loving care by forcing her to confront her past?
With Nael Nacer, Adrianne Krstansky, Marianna Bassham, Harini Desikan
Reader: Michael Vincent Mandanas
April 12th @ 8pm
HOLD ME (BUT NOT TOO CLOSE) by Alan Zhu (MIT '23)
Directed by Taneisha Duggan
A gay undergraduate befriends a hallmate coming to terms with who they really are. As the lines between friendship and desire blur, the pair must navigate the limits of their personal values…
With Alison Qu, James Wechsler
Reader: Montse Garza
April 19th @ 8pm
EIGHTH ANNUAL by Reed Robinson (MIT '23)
Directed by Shannon Sindelar
Best friends Sam and Gwyn, the only members of their high school's Feminist Club, need to make a big statement at this year's charity musical chairs finale. But to truly win, Sam needs to learn more than a fast shuffle.
With Sabine Jacques, Trinidad Ramkissoon, Rachel Greene, Emily Eldridge-Ingram
Reader: Montse Garza
April 26th @ 8pm
THE ONLY TWO PEOPLE by Montse Garza (MIT '22)
Directed by Zoë Golub-Sass
Two co-workers begin an intense romantic relationship. But when they plunge into the unknown waters of cohabitation, they discover what drew them together might be what tears them apart.
With Quentin Nguyen-Duy, Luz Lopez
Reader: Alan Zhu
MARCH 29 – APRIL 26, 2022
ALL READINGS @ W97-160 345 VASSAR STREET
Open to the MIT Community and Public
The MTA Playwrights Lab is generously funded by Richard Price Rudy (1968) and Robert Paul Rudy (1937) Memorial Fund.