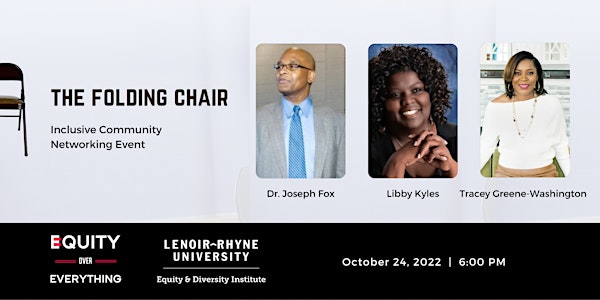 The Folding Chair: How to Create an Equitable RFP Process
Join us for the October Folding Chair.
About this event
The Folding Chair
The goal of The Folding Chair is to celebrate new equity advocates and add to the discussion of equity advocacy. Each session is approximately 2 hours and includes testimonials from recent LREDI participants, an interactive networking activity and an interview to extend the equity advocacy conversation. The Folding Chair's audience is usually a mix of LREDI trained equity advocates and general community members who are interested in discussing equity, diversity, and inclusion.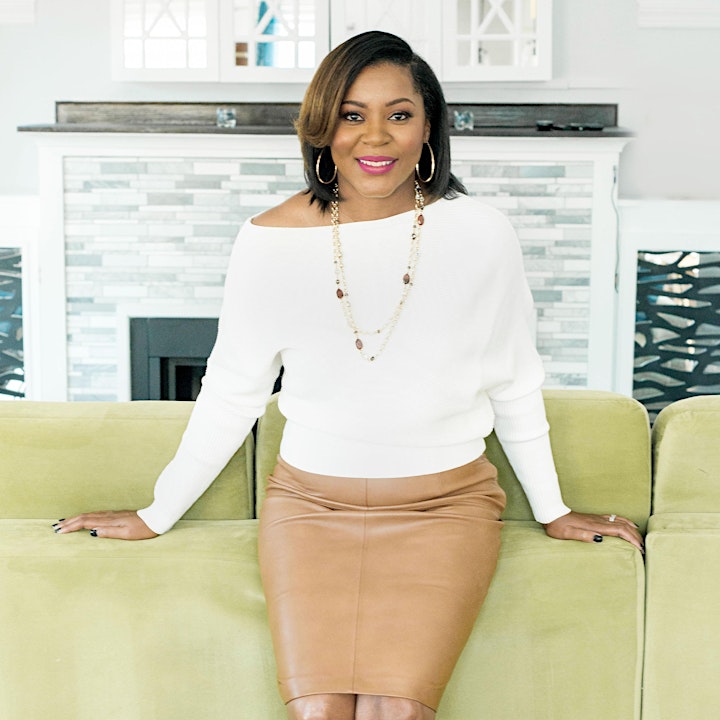 Tracey Greene-Washington
Tracey Greene-Washington is the President of Indigo Innovation Group, a consulting firm dedicated to serving as a strategic thought-partner, advisor, coach and consultant to philanthropic, nonprofit, and private/public organizations committed to accelerating change through system-level approaches, equity, and strategic collaboration. In addition to this role she is the Founder of CoThinkk, a social change philanthropy committed to shifting the economic mobility, health, education, and leadership narrative of communities of color in Western NC through strategic investments, network-building, and civic discourse. Lastly, Tracey Greene-Washington is a social entrepreneur and co-owner of No Grease Northlake and No Grease Premium, franchisees under the umbrella of No Grease Inc. Throughout her twenty + year career she's led high-level initiatives that address complex issues and gained a reputation as an innovative leader that is committed to partnering with organizations/communities to be more impactful by targeting systemic change, taking risk, and accelerating efforts at the intersection of community economic development, health, education, and leadership development.
Mrs. Greene-Washington most recently served as the Director of Special Initiatives for the Kate B. Reynolds Charitable Trust, leading its two long-term place-based initiatives Healthy Places NC-focused on improving the health of 10-12 rural counties and Great Expectations-an early childhood initiative in Forsyth County. Prior to joining the Trust, she served as a Program Officer at the Z. Smith Reynolds Foundation leading efforts to address the statewide racial and gender wealth gap; Program Officer and Director of Learning & Evaluation for the National Rural Funders Collaborative focused on rural community transformation; and Director of Technical Assistance, Training & Policy with the South Carolina Association of Community Development Corporations where she supported 45 community development corporations throughout the state.
Mrs. Greene-Washington completed a Tedx titled Addressing Complex Social Change, What If and currently serves on the board of Education NC and Council for Excellence in Teaching and Learning for Forsyth Technical Community College. She is the former Board Chair for the Center for Leadership Innovation, Vice Chair for the Southern Rural Development Initiative, former board member of North Carolina Center for Public Policy Research and Equity Committee Chair for the NC Early Childhood Foundation. Mrs. Greene-Washington released her first book on October 20th, 2020, # 1 International Bestseller and 2021 Nautilus Award-Winner, titled Choosing Purposeful Alignment: The Messy Middle of Transformation. She is the recipient of the 2022 CoachDiversity Impact Award, 2022 Change Agent of the Year Award, 2021 Rosa Parks Award, 2020 Linetta Gilbert Service Award, 2019 Bubbles Griffin Award, and 2019 Best of Women to Know Feature. She is a native of Asheville North Carolina and Certified Coach through Coach Diversity Institute. She holds a Bachelor's degree in Social Work from the University of North Carolina at Greensboro and Master of Social Work degree from the University of South Carolina.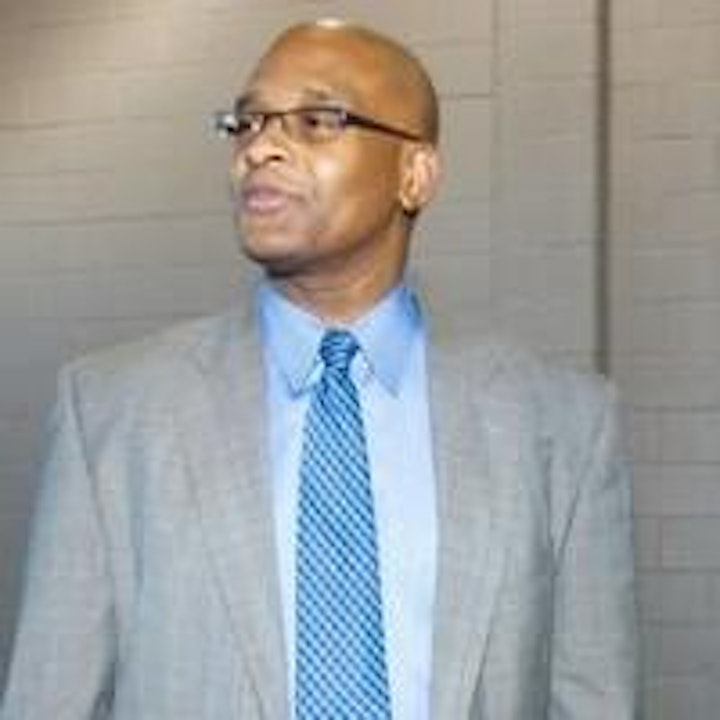 Dr. Joseph Fox
Dr. Joseph Fox is the owner of Fox Management Consulting Enterprises, LLC. He possesses an Ed.D. and an M.B.A. from Western Carolina University, Cullowhee, NC, and a B.S. degree in Business Administration from Pfeiffer University, Misenheimer, NC. Dr. Fox also possesses the Professional in Human Resources Management (PHR) National Certification, Global Achieve Leadership Training Certification, and the Rural Entrepreneurship through Action Learning (REAL) Certification.
Dr. Joseph Fox is a life-long educator, mentor, and community advocate. He has advocated for students of a darker hue for more than 30 years in his role as a community college instructor, as well as his role as a former Department Chair of Business Administration at Asheville-Buncombe Technical Community College. While still employed at A-B Tech, he founded the Minority Male Mentoring Program, that later became the Minority Students Leadership Academy, and now the Multicultural Student Leadership Academy. Upon retiring from the NC Community College System, Dr. Fox established, in memory of his mother, the Hazel Fox Minority Student Entrepreneurship Scholarship in which several scholarships were awarded to nonmajority Entrepreneurship students. The Scholarship was established to encourage individuals of a darker hue to view entrepreneurship as a viable option for wealth creation. Individuals that had been negatively impacted by the Criminal Justice System were encouraged to become "job creators" when they faced difficulty seeking employment. Upon the phasing out of the Entrepreneurship Degree by A-B Tech, Dr. Fox established the Hazel Fox Minority Business Plan Competition in which $11,000 was awarded recently to several local start-ups and existing businesses owned by nonmajority entrepreneurs. Dr. Fox is the recent recipient of several awards including the Summit Award given by the Association of Fundraising Professionals, Western North Carolina Chapter, during the 2021 National Philanthropy Awards Ceremony, the Black Business Trailblazer Award, presented to him during the 2021 Grindfest, and both the 2022 Community Humanitarian Award and the Dr. Martin Luther King, Jr Community Service Award, given by the Martin Luther King, Jr. Association of Asheville and Buncombe County. Previous awards received include a Thermal Belt Friendship Council Service Award for his work pertaining to race relations, and the Christian Methodist Episcopal Church 7th Episcopal District Bishop's "Empowering Us to Help Us" Award for outstanding service and contributions to the church and community.
Dr. Fox is the outgoing Vice President of the Martin Luther King, Jr. Association of Asheville and Buncombe County, a Wilma Dykeman Board Member, and a Carolina Small Business Development Fund Board Member. He currently serves on the Food-Security Reparations Coalition, and he is a recent appointee to the Advisory Committee for the African American Heritage Trail Project. In his hometown of Tryon, NC, Dr. Fox serves on the Eastside Citizens' Advisory Committee, and is Vice President of the Roseland Community Center Board of Directors. Dr. Fox is also a former President of the Thermal Belt Friendship Council. He has been the Chair of the Asheville Martin Luther King, Jr. Peace March and Rally Committee for a number of years, and he Chairs the Buncombe Community Remembrance Project in partnership with the Equal Justice Initiative, to recognize, honor, and celebrate the three individuals "of record" that were lynched in Buncombe County.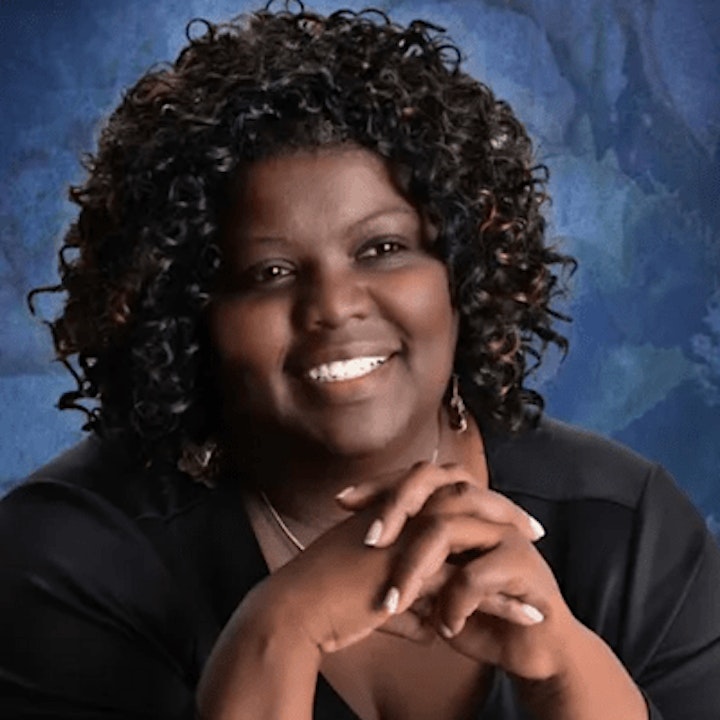 Libby Kyles
Libby graduated from Western Carolina University in 2000 and received her bachelors degree in Elementary Education with a minor in psychology. Receiving her National Board Certification in 2011, she graduated from East Tennessee State University in 2013 with a masters degree in Educational Leadership. In August 2014 she became a founding member of YTL Training Programs, Youth Transformed for Life, an organization that has provided summer programming for 12-19 year olds for the past 5 years, after school programming for Middle and high school students for the past two years and began summer programming for girls ages 8-12 this year. Ms Kyles has also been a teacher in Asheville City Schools for the past 14 years.
Libby is part of the founding teams for CoThinkk, Asheville Buncombe County Land Trust, Black Asheville Demands, PEAK Academy and Youth Transformed for Life. She is the founder of Changing LENS Consulting and former CEO of the YWCA of Asheville where she was instrumental in pivoting their childcare programming to provide support to frontline and essential workers during the height of the pandemic. The Dr. Martin Luther King Jr. Association of Asheville and Buncombe County recently awarded Libby the 2021 Inaugural Rosa Parks Award in honor of her community leadership.