Description
Knowing how to make your team more functional and cohesive will allow you to build a strong working environment and a higher performing team!

Based on the book The Five Dysfunctions of a Team by Patrick Lencioni, this workshop will help you will gain a deeper knowledge of the five dysfunctions, strategies to overcoming them, and how to understand the contributions of each of your team members.
This workshop is designed to teach you how to develop strengths and to communicate effectively in professional and personal relationships. Learn how to understand the people in your life to improve communication and empower yourself and your team for success.
The best return on investment is investing in the people you do business with on a daily basis. Gain confidence knowing how to communicate with people of all types - to build their trust and grow your relationships.
Perfect for:
Team building for businesses of all sizes
Growing leadership skills in management teams
Professional development for mid-level employees
Enhancing business knowledge for small business owners
Relationship building skills for aspiring entrepreneurs
Led by: Shannon Ammons, CEO at Alabama Association of Nonprofits
*For businesses wishing to send a team of 5 or more employees, please contact Katie Williams for information regarding special team discounts.
Sponsored by: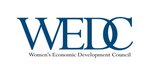 Contact Information:
katie.williams@catalystcenter.org
256-428-8190
Scholarships are available to qualified clients. Click here to download the application. Not a member? Click here to sign up for instant savings.
---