Location
San Diego
4475 Mission Blvd
San Diego, CA 92109
Refund policy
Contact the organizer to request a refund.
Eventbrite's fee is nonrefundable.
One day of live TED talk style presentations featuring the biggest names in renewable energy, cleantech, and sustainability.
About this event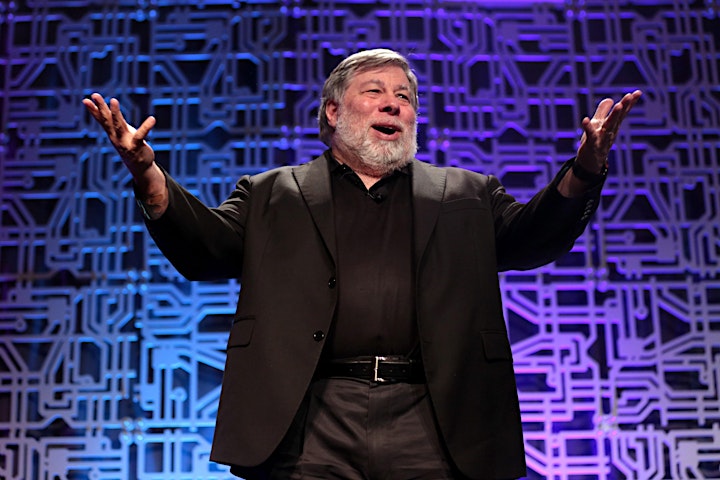 Keynote Presentation by Apple Co-Founder Steve Wozniak
Steve Wozniak joins The Green Summit to share his vision for a sustainable future.
Additional Keynote Speakers:
Hap Klopp - Founder of North Face
Don Owens - Chairman of HNO International
Paul Nijssen - CEO of EVCharge4U
Greg Reid - New York Times Bestselling Author
Greg Hanson - CEO - GQG
Title Sponsors:
HNO International
Black Carbon Coalition
EVCharge4U
GQG
The Green Summit
The California Green Summit is a live event in San Diego and streamed virtually around the world.
The Green Summit features 15 experts in business, finance, health and fitness, and sustainability, sharing their vision for a better future.
The day will bring together people passionate about being more sustainable, as well as furthering their careers in renewable energy, cleantech, business, finance, and entrepreneurship.
There will be panels, breakout sessions, networking events, and a happy hour at the end of the day.
The Green Summit is presented by www.Green.Org, an international communications company dedicated to sharing news in renewable energy, cleantech, and sustainability. We are building the biggest educational platform on the planet around sustainability and can use your help to spread the word.
Speakers Schedule:
September 17th, 2022
9:00am - Erlinde Cornelis - Professor of Marketing & Sustainability - SDSU
9:30am - Hap Klopp - Founder of North Face
10:00am - Don Owens - Chairman of HNO International
10:30am - Paul Nijssen - CEO of EVCharge4U
11:00am - Greg Reid - NY Times Best Selling Author
11:30am - Ellen Spooner - Communications Specialist - NOAA
12:00pm - Margaet Leinen - Director - Scripps Institute of Oceanography
12:30pm - Susan Stone - CEO of Ubiquitous Energy
1:00pm - Sharon Vidal - Global Lead Corporate Social Responsibility at Illumina
1:30pm - Christina Chang - Board Member of Sustainabl.com
2:00pm - Oliver Walker-Jones - Head Of Communications Joby Aviation
2:30pm - Steve Wozniak - Apple Co-Founder Video Presentation
Happy Hour presented by SD Green Drinks
5pm to 7pm
Mavericks Beach Club - Pacific Beach
Special Thanks To Our Sponsors
Green.Org
Illumina