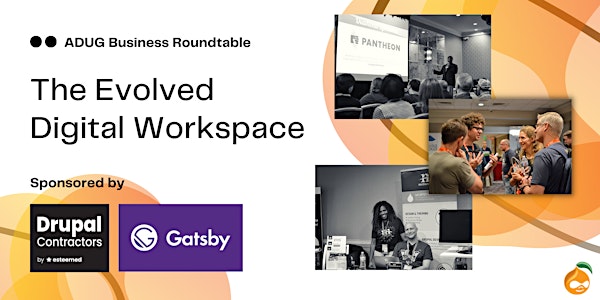 The Evolved Digital Workspace
Join our virtual panel with a group of business & technology executives who are redefining digital product development practices.
About this event
Grab your lunch and join us on April 28 for an engaging conversation with our executive panel of business and technology leaders about how the past year has reshaped the way organizations develop digital products and collaborate in the virtual workspace. Learn how the most innovative organizations have adapted and are leveraging technology to improve efficiency, productivity, and the quality of digital products and services.
Panelists:
Dan Dawson, Platform Experience Architect, Product Owner NCR.com at NCR Corporation
Drew Gorton, Director, Developer Relations at Pantheon
Shubham Tyagi, Vice President, Engineering - NBA Digital, NCAA/MML Digital & Bleacher Report, WarnerMedia
Moderator: