Meet the eloquent Suri people; enjoy their exquisite adornments based on local natural materials and stories of their language and culture.
About this event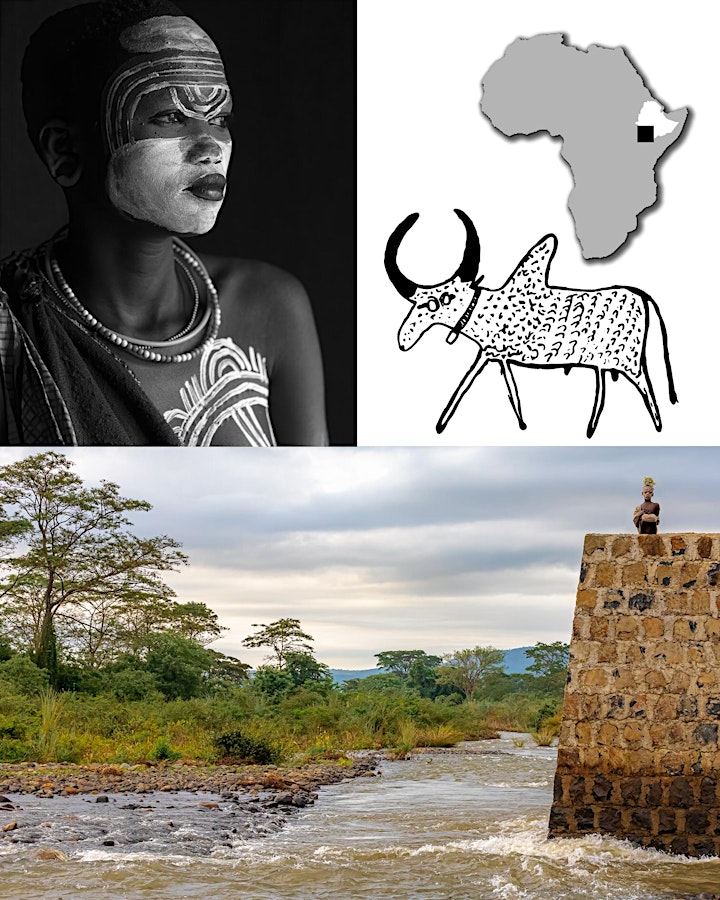 This exhibition and its walkthrough present the Suri, a small but resilient agropastoralist people in remote southwestern Ethiopia. You'll meet my portrait collaborators, including Ngaturɛ, who painted her body using local natural pigments, continuing a long-standing Suri tradition. Her name refers to the turɛ, a horn used to call cattle, which play a central role in Suri life. The drawing was made by a Suri member of the project that created the first Suri literacy teaching tools, starting in the early 2000s when the written language was initially defined. The small Kibish River is a critical water source for nearby Suri. Here on the east bank is a massive stone pier for a future bridge over the river; so far, there is no comparably sized connecting road. This pier is a harbinger of coming development encroachment challenges.
You can browse my Suri portraits, learn more about this project and about me on my website.
Once you've registered for this event with Eventbrite, you'll have access to the corresponding online event page. Starting at about 6:30pm PDT on event day, you'll see the Zoom link for the online walkthrough session on that page. The presentation begins at 7pm. I recommend you sign in early. That way, if you have logistic difficulties while joining the session, we'll have some time to sort them out before the presentation starts.