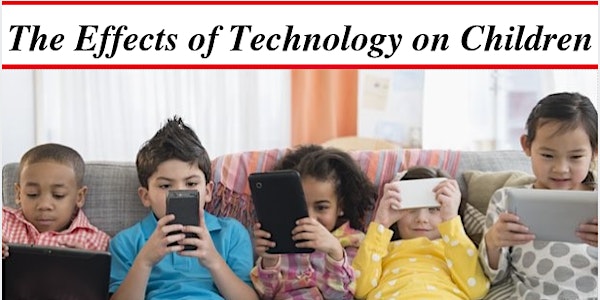 The Effects of Technology on Children: What You Can Do
When and where
Location
White Plains Library 100 Martine Avenue White Plains, NY 10601
Description
Children and youth today are surrounded by technology. Are you wondering how to help them navigate our new tech-driven world? Unsure what place technology should have in the experiences you provide them?
Join Dr. Mark Bertin, Developmental Pediatrician, for a lively presentation on how technology can effect children, and how you, as caregivers, can help.
This event is free, and open to the public. Registration is preferred and required for those attendees who work for a registered/licensed after school or child care program and are eligible for a training certificate from the Child Care Council for 1.5 hours. The event registration will start at 10am. The program will begin at 10:30am.
Dr. Bertin is the author of How Children Thrive, Mindful Parenting for ADHS and The Family ADHA Solution. He is a contributing author for the book Teaching Mindfulness Skills to Kids and Teens. Dr. Bertin is on the faculty at New York Medical College and the Windward Teacher Training Institute, and on the advisory boards for the non-profits Common Sense Media and Reach out and Read. He is a regular contributor to Mindful Magazine, and his blog is available through Mindful.org and Psychology Today. For more information, please visit his website at www.developmentaldoctor.com.