THE DIGILOGUE POWERED BY WEWORK / OFFLINE MEET-UP / FEB 21ST / MUSIC + TECH...
Description
Creatives!
We'd like to invite you to be part of The Digilogue! The Digilogue is a community-driven music and tech education platform. Our mission is to redefine learning in music and tech and connect the global community!
On February 21st, we're collaborating with WeWork and Medium PR Agency to kick off our first Offline Meet-Up in 2019 in D.C.!
Hosted by Drew de Leon
Learn more about The Digilogue here. See you on February 21st!!!
FEATURED GUESTS and more!

Quinelle Holder - Founder of Medium PR Agency I Senior Publicist at The Orchard

Devin Hoffman - Creative Director I Versus Equity
Beau Young Prince - Artist I Def Jam

Chynna - Music Photographer

Von Vargas - Artist / Producer / Songwriter

Davin Gentry - Founder/Designer I Diet Starts Monday

FEATURED GUESTS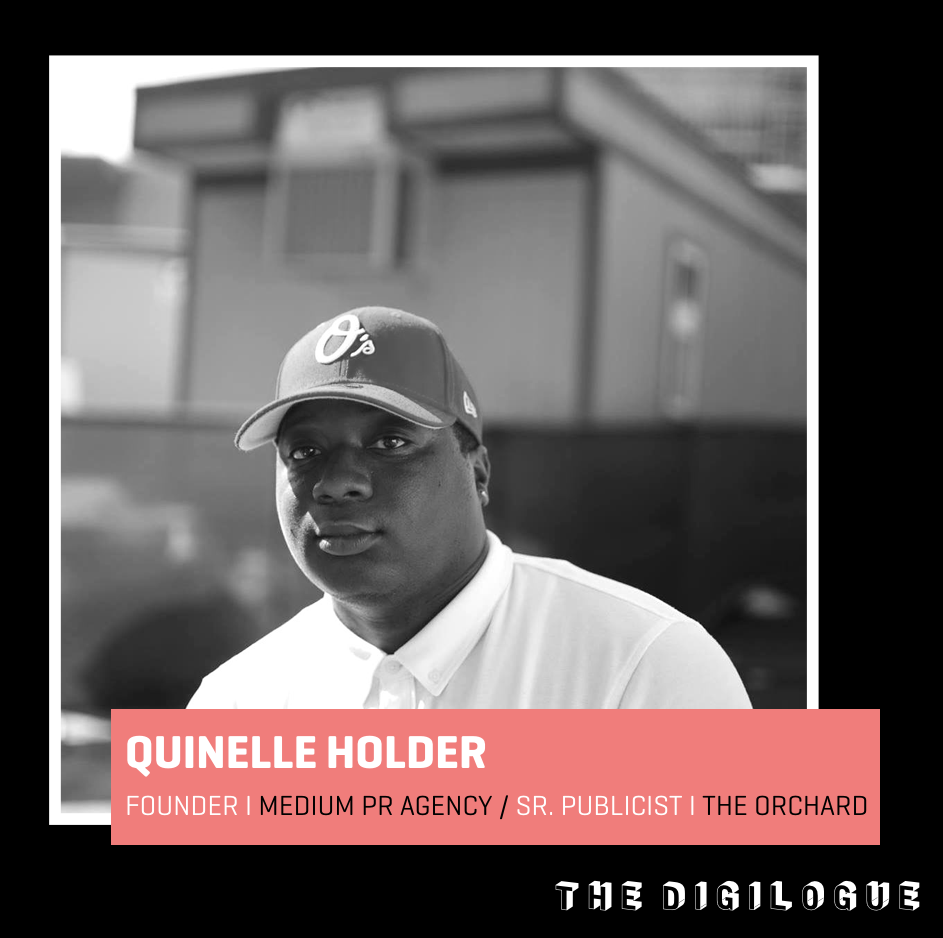 Quinelle Holder I Founder of Medium PR Agency I Senior Publicist at The Orchard
Quinelle Jonathan Holder (born July 15, 1990), known professionally as Quinelle "Coach Q"Holder, is a Haitian American publicist, content creator, media personality, tour manager, and husband to Sabrina Vaz-Holder. Prior to founding his Public Relations firm 'Medium PR Agency' in 2015, he worked in various capacities with HipHopSince1987, A3C Festival, and Karen Civil. Holder currently serves as the Senior Publicist for the Urban division of SONY's 'The Orchard' and Audiomack's #HometownHeroes Virginia playlist curator. In 2017 he joined The Recording Academy's DC Chapter.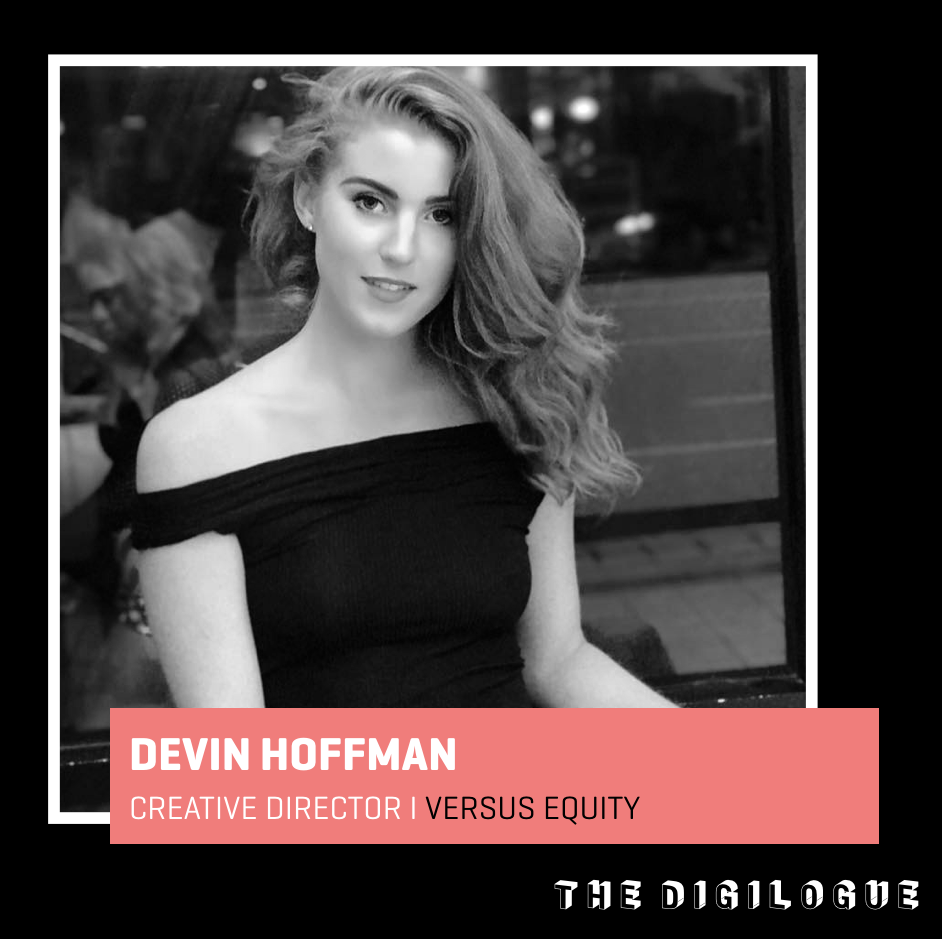 Devin Hoffman I Creative Director I Versus Equity
After graduating from Duquesne University in Pittsburgh, Devin moved to Washington, D.C. to start her career. After working in fashion styling and PR representing hospitality, nightlife and fashion accounts, she sought out opportunities where she could mold her own job description and schedule. She started with taking over the social media at Heist, a local lounge in D.C. - to being in creative control of the entire brand, and then last year was promoted to Creative Director of the entire hospitality firm, Versus Equity. Since working with Heist, Heist has won 2018 Lounge of the Year in the Nation, has had visits from Lebron and Michael Che, and has hosted private parties for Michelle Obama & Drake.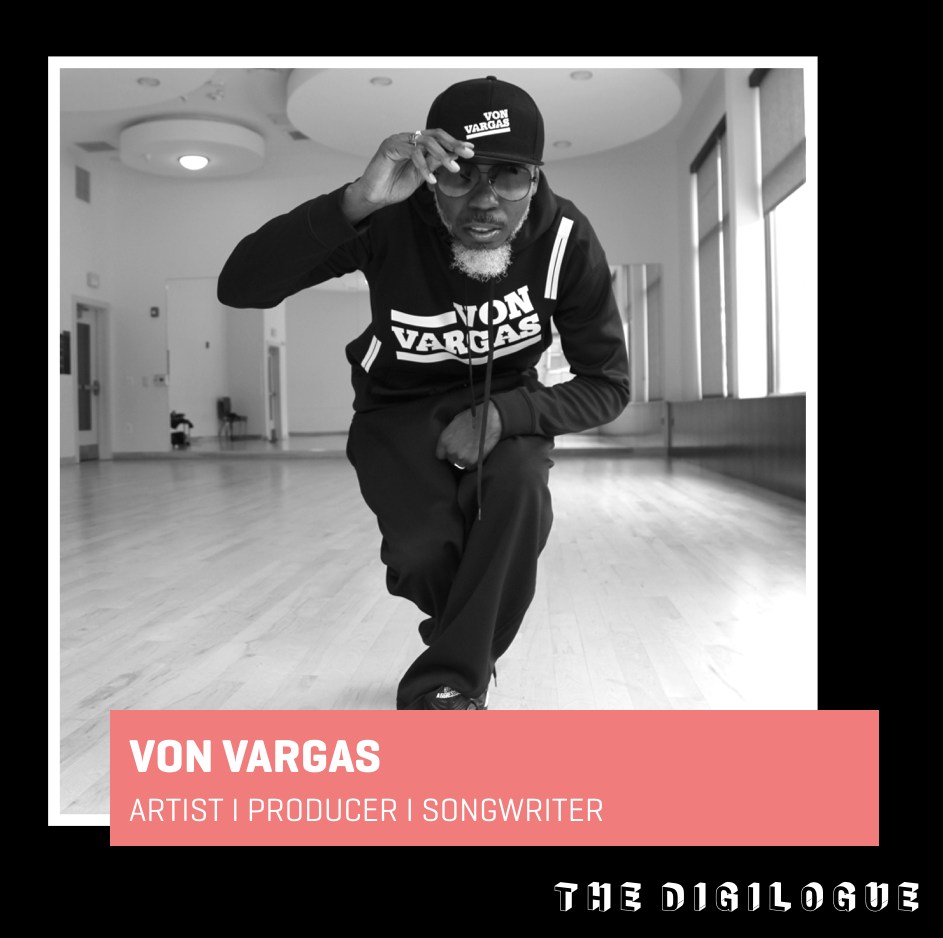 Von Vargas I Artist I Producer I Songwriter
Von Vargas is an emerging icon in the music industry. He's a music artist, producer, songwriter, a live sound designer (DJ), and an advocate for justice. Von is passionate about creating music that highlights solutions to social ills that plague inner-city communities. Born and raised on the Westside of Baltimore City his knowledge of the street mentality coupled with his profound ability to convey its pits and falls makes him essential in today's music. Von was recently chosen as a 2019 Creative Crossroads Music Producer for Motorhouse Baltimore Theater. He's a 2018 Baker Artist Awards Finalist whose been featured on Hip Hop DX, Hip Hop TV Japan, JBX DC, DTLR Radio, numerous times in The Baltimore City Paper as well as other national and international media outlets. Von is responsible for Music Marketing Ads, Hip- Hop Ads and Campaigns for CBS Sports, United Healthcare, American Cancer Society, Changes Enterprises / Dickies Workwear, HBO/ Vice TV and more. His music has been aired on numerous Radio One Stations, as well as ESPN, HGTV, and BET to name a few. He shares a Stellar Award Nomination and in 2012 was rated one of the top albums of the year in the City Paper.
Von serves as President for the Washington D.C. Chapter of The Recording Academy® known for the Grammy Awards and is a governor on the board for The Baltimore City College Alumni Association. He's also the co-owner of Creative Development Studios, which allows him to maximize his musical talents while serving corporate clients, community clients and students of the Baltimore City Public Schools system.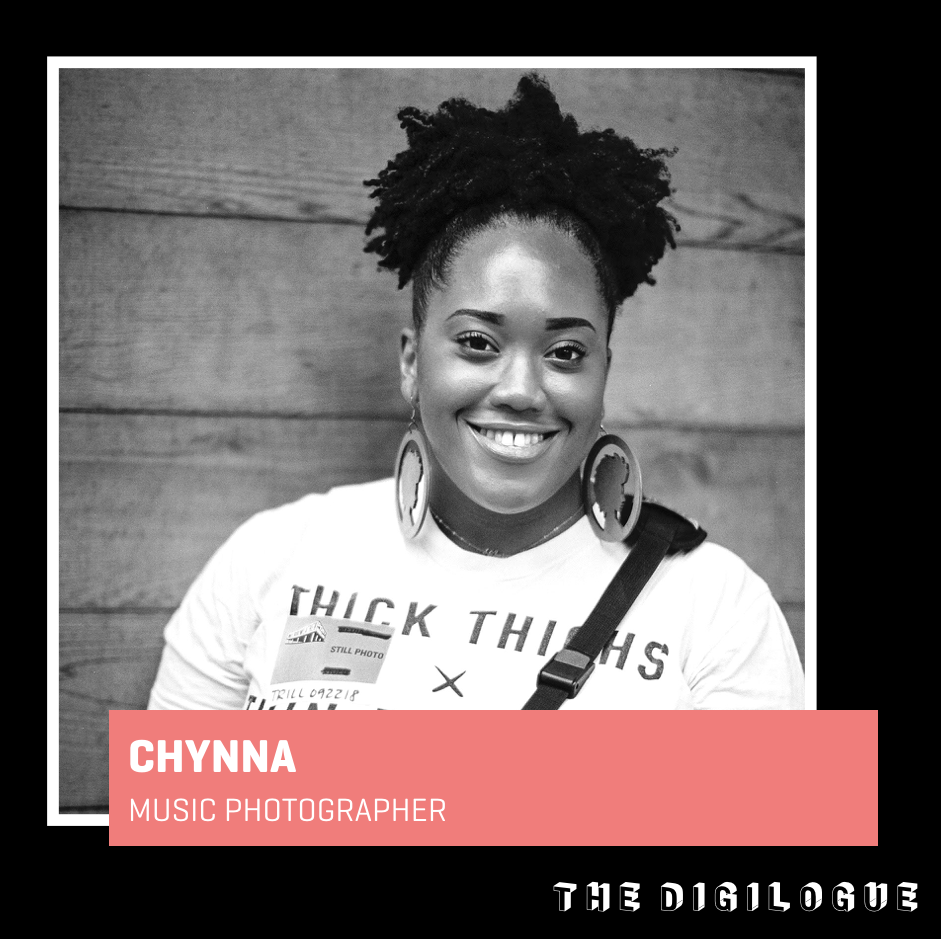 Chynna I Music Photographer
Chynna Keys (as known as MadeNChynna) is a music photographer from the DMV. She's had a love of photography since 2010, but began a serious commitment to it beginning in 2016. She has had her work featured on platforms such as The Washington Post, CNN, DjBooth, Pigeons & Planes, The Gumbo & more. Notabe festivals that she has covered include Broccoli City Festival, Rolling Loud Miami, A3C, and Trillectro. In addition to music, Chynna also enjoys portrait and street photography.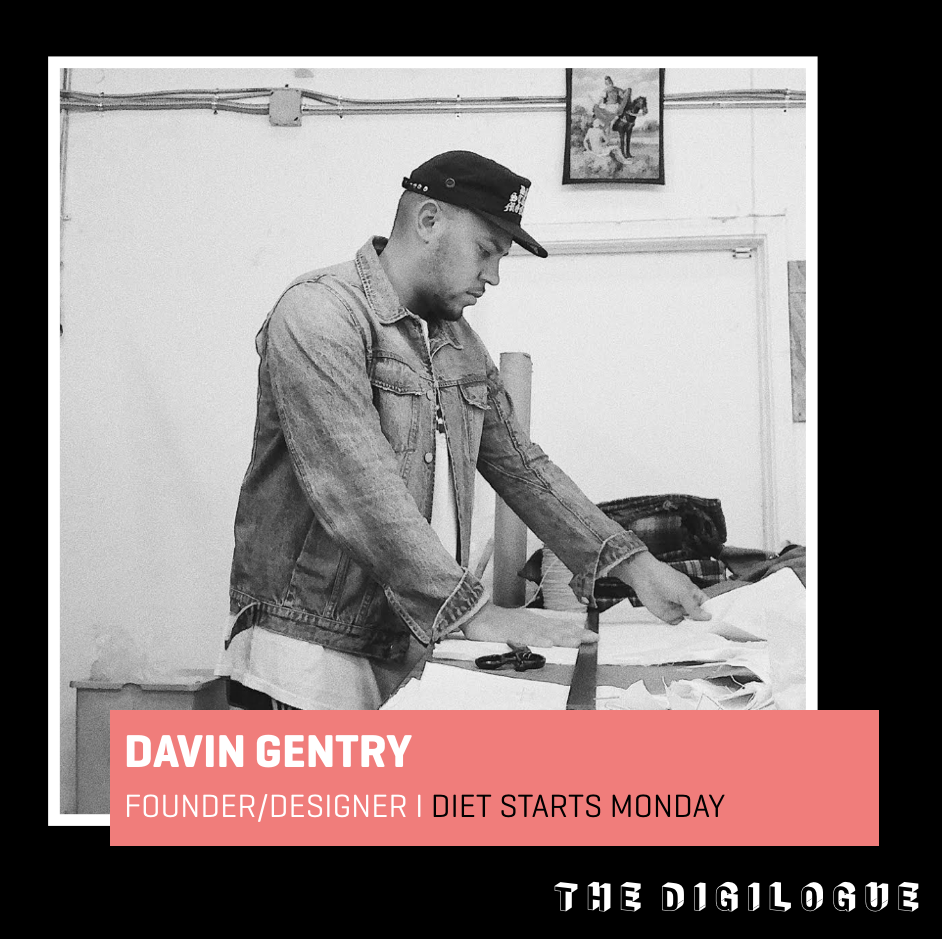 Davin Gentry I Founder/Designer of Diet Starts Monday & Premium Co.
Davin Gentry, born 1984. Originally from Madisonville KY. Now living in Los Angeles. Founder/Designer of Diet Starts Monday & Premium Co and creator/manufacturer for many other companies.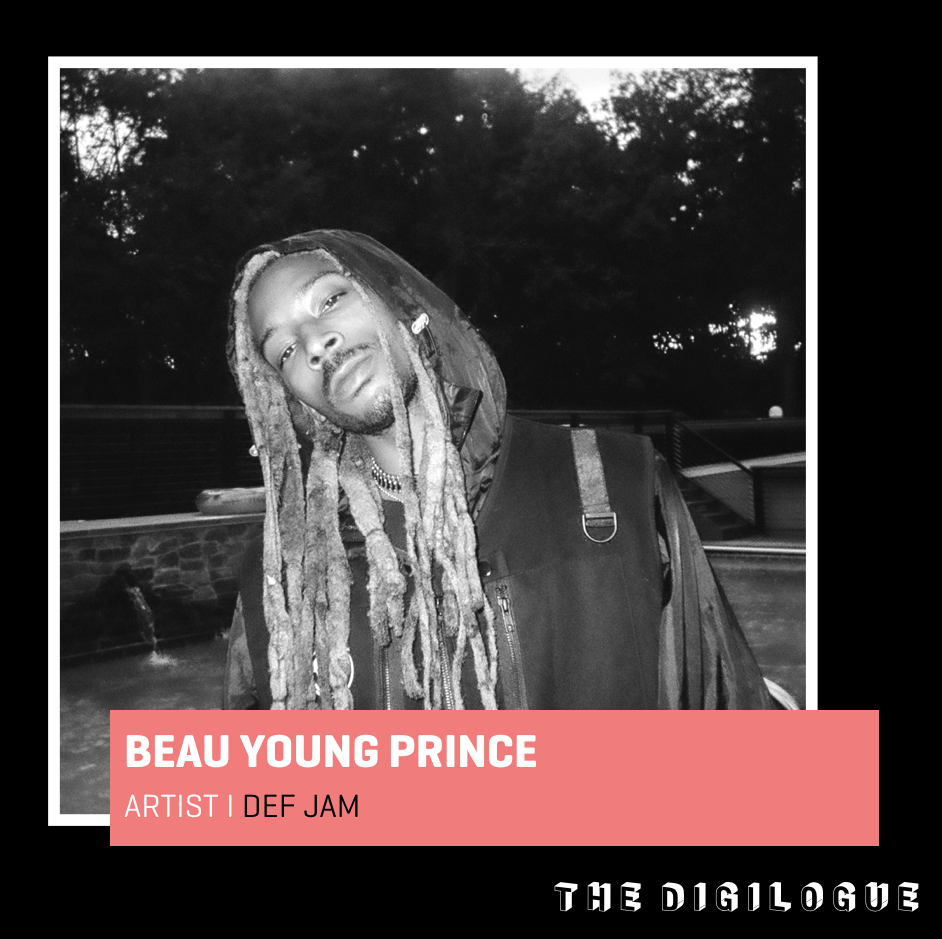 Beau Young Prince I Def Jam Artist