Event Information
Location
Galvanize
44 Tehama Street
San Francisco, CA 94107
Description
3 Nights • 6:00PM - 9:00PM •

This event is for designers and anyone who works at the intersection of design and technology.




Learn to Build Better Products with AI



The Cascade SF team has been working hard to help designers prepare for the future of design jobs.
By learning about AI, designers can unite with automation to create a unique career path that fits within the marketplace. We don't want to fear the future of technology – we want to work with it to improve the quality of life and make it easier to accomplish our dreams.

Monday, July 10, 2017
Day 1: AI, Bots & Emerging Technology
5:30pm
Doors open


6:20pm
"Machine Learning for Everyone"
Roger Pincombe, Senior Full-Stack Software Engineer
Previously at Microsoft, Hired, Adobe, & many startups

AI and machine learning is getting all sorts of buzz, but what does it actually solve? What does it do? How does it work? What problems can it be applied to?
In this presentation, Roger Pincombe, Machine Learning Expert and Software Engineer will teach us practical advice for applying machine learning to problems we deal with in the real world. This talk is not overly technical and will help us understand:

An overview of machine learning, basic concepts, and how they work

Different types of algorithms and real-world examples to match them

The difference between AI + machine learning

How AI works when we have more or less data
7:15pm
"Chatbots & Conversational UI"
Alexandra Lee, UX Researcher and Chatbot Designer
Chatbots are revolutionizing technology and simplifying the user experience. When designed properly, chatbots save us time, make recommendations, increase engagement and provide us with immediate access to what we're looking for.

In this presentation, we'll learn about best practices and techniques for designing chatbots. We'll also look at conversational design, character development, and communication etiquette.
8:00pm
The History and Future of AI
Michael Gusek, VP of Product at Sovereign AI
In this talk, Michael will take us on a historical journey through the past and probable future of artificial intelligence. We'll learn about:
The old way vs. new way of thinking about AI

The different types of AI

Standard deep learning applications and sample use cases

Considerations when designing for AI and robotics

PSA: Don't Fear Skynet


Tuesday, July 11, 2017
Day 2: Ethics


5:30pm
Doors Open
6:20pm
"A Primer on Ethical Design Practices"
Faruk Ates, Product Designer


Designing ethical products involves genuine care about the people who use them. We can make the technology we create reflect our best selves by studying ethics, and borrowing concepts standardized across other industries. In this talk you will:
Understand the unforeseen impacts of big data, algorithms, and technologies at scale

Learn how morality and ethics affect our industry

See how ethical design can benefit our field and, in turn, our customers and users

Discover unexpected sources of inspiration that can teach you about ethics in helpful, applicable ways
7:10pm
"Designing Smart Things: Balancing Ethics & Choice"
Gretchen Anderson, Head of Design at PG&E

Gretchen Anderson explores the challenges we face when designing the user experiences of the complex behavioral agents that increasingly run our lives. You'll learn how to:
Understand current thinking by the AI community on ethics and morality in computing and the challenges it presents

Explore examples of the ethical choices that products make now and will make in the near future

Learn how designers might approach designing experiences that face moral dilemmas
8:00pm
"Tragic Design"
Jonathan Shariat, Senior Interaction Designer at Intuit
& Author of "Tragic Design" (O'Reilly)

In this presentation, Jonathan Shariat, Author of "Tragic Design" will teach us about real case studies showcasing how design choices affect users. You'll learn about
How design affects emotions

Biases that occur in design

Dark patterns

How to advocate for ethical design when it isn't easy

Designs that can kill, including the bad interface that doomed a young cancer patient

Tools and techniques to help you design a more thoughtful interface
Wednesday, July 12, 2017
Day 3: Design & Defense
5:30pm
Doors Open
6:10pm
"Designing Security Software"
Claudia Love, Product Design Manager at Cisco
Claudia Love from the Cisco Umbrella team will teach us new tools that protect enterprises from data hacks and leaks. She will also teach us about:
Challenges and complexities of designing online security software

How their design team is structured within a security-focused product.

6:40pm
"AI & the Future of Privacy"
John Adams, Cybersecurity Engineer + Hacktivist
Technology is designed to make our lives easier – yet it comes with a tradeoff. More data collected, means we reveal more about ourselves, and risk sharing it beyond our control. In this presentation, we will talk about:
How AI improves when we have more data

The tradeoffs between privacy and more data

Examples of dark patterns which encourage users to share more information

And more – there's always more
7:30pm
"The Future of Design Jobs with Automation"
Blake Hudelson, Interaction Designer at Method


As technology becomes smarter, the role of the designer is evolving. Software is gaining the ability to draw on its own, sort and choose captivating imagery, and handle the production work that designers do now. How will artificial intelligence and new software transform the role of the designer? Blake Hudelson, Interaction Designer at Method, will teach us.
8:00pm
"Designing Intelligence"
Joe Toscano
Author/Speaker, Designing Intelligence; Guest Blogger, InVision
Former Experience Designer, R/GA at Google
Automation is the future of computing and conversational interfaces are the future of how we'll interact with these machines. However, creating these systems requires us to reverse engineer some of the most fundamental aspects of life, which can be difficult and overwhelming — especially if you don't know where to start.
In this talk, you'll learn best practices for making these technologies now and in the future.
Designing

Intelligence

will:
Help you understand what's happening in the artificial

intelligence

space now, where it's been, and where it's going

Explain why you'll be making one of these systems sooner than you think and teach you how to create products that will thrive in the age of automation

Give you language to help you sell your ideas to your team and enable you to bring them to life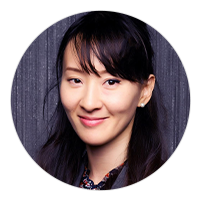 Alexandra Lee, PhD
User Experience Researcher & Chatbot Designer
Alexandra Lee, @leejayeun, is a full stack user experience design researcher and chatbot connoisseur, specializing in social impact and innovations. Alexandra spent her formative years as a humanitarian architect, founding New Zealand's first non-profit service design agency whose primary mission was to make design accessible by connecting talented designers with community organizations.
Since moving to the Bay Area in 2014 to complete her post-doc at UC Berkeley's College of Environmental Design Research, Alexandra published her first book on research methods called, "Resilience by Design" (Springer: 2016), which explores the application of design thinking strategies in the context of social crisis. Alexandra now works with various startups and nonprofits to integrate chatbots into their product so that organizations can focus on their mission and improve user experience. Her goal for the next 30 years is to use her design research expertise to make technology more accessible and a friendly environment for people to reach their goals.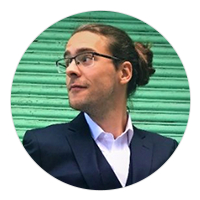 Roger Pincombe


Lead Software Engineer at Capital One
Previously at Microsoft, Hired, Adobe, & many startups
Roger Pincombe is a Senior Software Engineer with diverse technical and business skills. He currently works for Capital One as a Lead Software Engineer in San Francisco, CA. Roger has worked for notable companies including Microsoft and Adobe, took his own startup through Techstars Boulder, and regularly builds new projects for fun or freelance.
Roger studied Computer Science at the Georgia Institute of Technology and has over a decade of experience on the Microsoft stack in addition to several years of NodeJS and Ruby on Rails. He has won many awards, including over 15 hackathons and other competitions.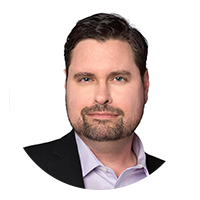 Michael P. Gusek
VP Product at Sovereign Intelligence
Michael has 17-years of experience designing software solutions for the enterprise at firms such as Deloitte Consulting, Houghton Mifflin Harcourt, and Digitas LBi. For the last 10 years, he has focused his efforts on building enterprise products using Artificial Intelligence and is known in his network as a visionary product leader. Michael has a keen knack for identifying trends and uses that ability to create effective business strategies that deliver valuable results.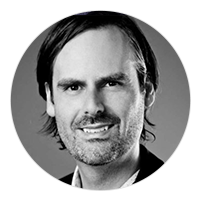 Nick Velloff
Chief Product Officer at TheGrid
Nick's leadership at TheGrid focuses on where the vast forms of new and emerging technology meet the concept. His product leadership includes managing a global team of engineers leveraging machine learning and neural networks, complete automation of mobile release and test cycles alongside continuous integration, buttery smooth and responsive user interfaces backed by diverse and coordinated business logic. Nick helps to solve some of the most interesting and complex creative and technical problems in the industry.
As the technical lead and consultant at top agencies such as Deutsch LA, AKQA, R/GA, Sapient, Goodby / Silverstein & Partners, Agency.com, Crispin, Porter & Bogusky among others, he lead breakthrough campaigns and platform work for brands such as Volkswagen, Microsoft Xbox, ESPN, Vitaminwater, Sony Playstation, Lexus, Hewlett-Packard, Adobe and Travelers Insurance.

Prior to his current role as CPO at TheGrid, he helped assemble and lead a large team of developers, engineers and creative specialists to launch the award winning VW.com consumer website, and was the lead technologist interfacing with both VWUS and VWAG marketing and IT clients. Nick also led the launch of the award winning Lexus LFA Global Campaign.

Some of the most interesting and complex campaign and platform work can be credited to Nick. He led the launch of the ESPN TV website, designed to provide viewers with a one-stop online destination for information on what's airing on the various ESPN networks.

Nick's work has picked up honors from the Webby Awards for Online Advertising, ''US Campaign of the Year'' by Advertising Age magazine, "Best User Interface" in the 20th Annual Webby Awards, Best in Show at the MIXX IAB Awards, Nominated for a Cannes Lion, and won a Silver Addy, as well as a Webby Awards Official Honoree.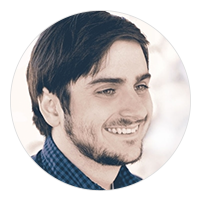 Jonathan Shariat


Sr. Interaction Designer at Intuit & Author with O'Reilly Media



Jonathan is a design leader who is passionate about doing right by the people who use our products and using design as a tool to improve the world we live in. He loves to learn and share it through writing, speaking, co-hosting the Design Review Podcast, and on Twitter as @DesignUXUI. He is currently Sr. Interaction Designer at Intuit in Mountain View, CA.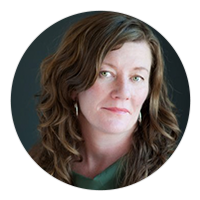 Gretchen Anderson
Head of Design at PG&E
Gretchen Anderson is head of design for Pacific Gas & Electric, California's energy utility. Gretchen spent the first part of her career in design consulting for firms like frog, Cooper, LUNAR, and Punchcut. Recently, she served as the vice president of product for GreatSchools and consulted on the design of the hardware and software of a next-generation surgical system. Gretchen is a Bay Area native who left only long enough to get a bachelor's degree from Harvard in history and literature.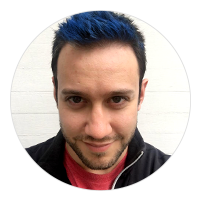 Faruk Ates
Product Designer, Developer & Diversity Advocate
Faruk Ateş (@KuraFire) is a product designer, developer, and advocate for diversity & inclusion in Tech. He created Modernizr, wrote A Dao of Product Design and Inclusive Design, and is currently writing a science fiction novel.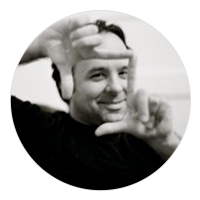 John Adams
Security & Privacy Engineer & Activist
Founding member of Twitter's InfoSec Team
John Adams (@netik) is a security and privacy activist, and an independent consultant. He was the one of the founding members of Twitter's operations team, and later, a founding member of Twitter's Information Security team. He is also an independent security consultant and privacy advocate with over 25 years experience in Information Security, having had his start in security with the L0pht in the early 90's.
In addition to this, he serves as a member of the Open Technology Fund Advisory Council and Rapid Response Team, supporting projects that empower world citizens to have access to modern communication channels that are free of restrictions.
He is a frequent speaker at universities, conferences, and is a contributor to publications on operations (O'Reilly Web Operations, O'Reilly Twitter API) and security (The Intercept, RSA Conference, Usenix LISA, Washington Post, Wired, and more.)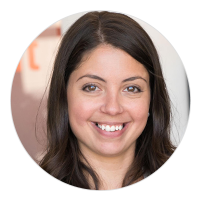 Claudia Love
Product Design Manager
Cisco

Claudia leads the team of product designers and researchers behind Cisco Umbrella, the industry's first Secure Internet Gateway in the cloud. Prior to joining the world of cyber security, she led the design of dozens of web, desktop, and mobile projects for a variety of customers including 3M, University of Missouri, Autodesk, and MoneyGram.
Blake Hudelson
Interaction Designer for Emerging Technology
Method

Blake Hudelson (@BlakeHudelson) is a designer working at the intersection of product design, strategy, and emerging technology. He has worked on mobile and web applications, IoT products, and interactive experiences for a range of clients including Google, the Exploratorium Science Museum, and the United States Government.

Blake is a frequent lecturer and mentor at California College of the Arts and UC Berkeley. As an architect turned product designer, he also co-founded the organization, Architechie, which helps people become more fluent in the realms of technology and entrepreneurship.

Currently, Blake works as a Senior Interaction Designer at Method, a global design firm headquartered in San Francisco. Blake received his M.S. from California College of the Arts in Architecture and his B.S. from Cal Poly in Urban Planning.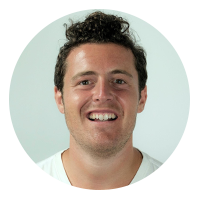 Joe Toscano
Author/Speaker, Designing Intelligence; Guest Blogger, InVision
Formerly Experience Designer, R/GA at Google


At R/GA Joe worked as an Experience Design consultant for Google, where he and his team oversaw the Google product ecosystem and helped Google take products to market. This meant he and his team had to understand how each product strategically fit within the Google ecosystem now, how each product would evolve, over time, and how the decisions being made by individual teams would affect Google's larger business goals, as a whole. Understanding this allowed him and his team to be confident that the decisions they were making would strategically move Google's business forward.
Joe has since left his job at R/GA to pursue writing his book, Designing Intelligence. The book is being written to help people understand the current state of automation, where it's been and where it's going, how to design products that will thrive in the age of automation, and what role we, as technical talent, play in creating an inclusive future through automation. He hopes to help create ethical automation designers who not only understand best practices of making these systems but also understand the impact they'll be making on the world, through automation.
In tandem with writing the book Joe is also traveling and speaking, both at events and in classrooms, to help non-technical people understand automation in order to help them find meaningful work in the age of automation.
This event is produced by:


Cascade SF is a design and technology organization based in San Francisco, CA.
Designers and mentors come together to teach each other the latest tips, tricks and techniques for designing apps and web sites.
Subscribe to our mailing list or join us at meetup.com/cascadesf.


Hosted and sponsored by:



Located in SoMa, Galvanize San Francisco takes collaboration to a whole new level, with five floors of creators, innovators, and passionate learners. And don't forget the rooftop, with gorgeous views of downtown and the San Francisco Bay. From events to workshops to the thriving startup ecosystem, our SoMa campus provides the opportunity to learn, connect and build your startup. This campus is full of energy, intelligence, and motivation – we welcome you to walk through these doors, join our community and be inspired to level up.

Interested in a shared workspace in San Francisco? Visit galvanize.com.
<p style="margin: 0px; padding: 10px 0px 0px; color: #666a73; font-family: 'Benton Sans', 'Helvetica Neue', Helvetica, Roboto, Arial, sans-
Date and time
Location
Galvanize
44 Tehama Street
San Francisco, CA 94107