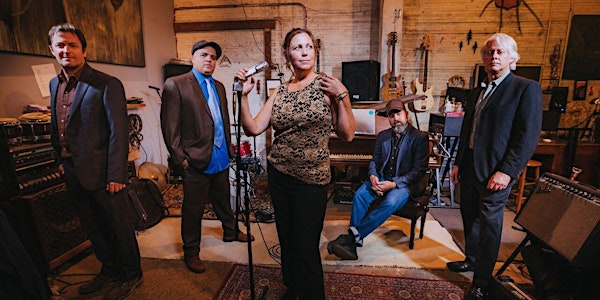 The Delines at Polaris Hall
Soulful and twangy PDX collective helmed by Amy Boone and Willy Vlautin
Event Information
Performers
The Delines
Shelley Short
Location
Polaris Hall
635 North Killingsworth Court
Portland, OR 97217
About this event
DOORS 7PM / SHOW 8PM
$15 ADV / $17 DOS
THIS EVENT IS 21+
VALID U.S. ID OR PASSPORT REQUIRED FOR ENTRY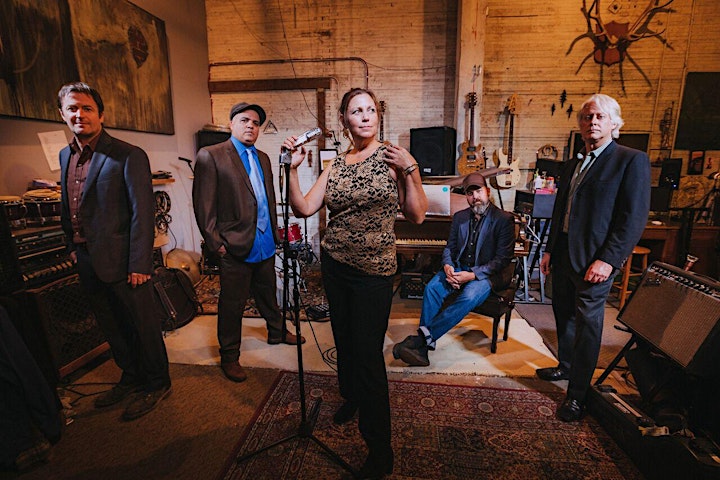 The Delines
The Delines "The Imperial"
Sometimes, fate's just a damned cruel thing. When it nearly capsizes the career of an acclaimed band in the blink of an eye, the band's only prudent choice is to hang in there until the ship is ready to sail again. That's what The Delines did while supporting the recovery of lead singer Amy Boone. Amy underwent three years of treatment and rehab after both her legs were severely broken when she was hit by a car in Austin, Texas. What sustained their spirit, according to guitarist and songwriter Willy Vlautin, was knowing they already had most of their sophomore album, The Imperial, in the can.
Not quite three years after their momentum was so rudely interrupted, the band will finally release The Imperial on January 11, 2019, picking up where they left off following their stellar 2014 debut, Colfax. Like that album, The Imperial features Damnations, TX co-founder Boone evoking a beat-up Dusty Springfield or a weary Rickie Lee Jones on 10 tracks penned by Vlautin, who is also lead singer/songwriter for Richmond Fontaine and an acclaimed novelist (two of his books have become major films).
To say they're looking forward to sharing it with the world is a bit of an understatement. "It's been a slow, hard recovery for Amy," Vlautin notes. "It's amazing how tough she is. It took us a long time, but The Imperial is finally done and The Delines get to be a band again."
Shelley Short
Shelley Short's newest project was forged in a little town on the Oregon coast, where the house and studio of musical polymath Peter Broderick sits on the lee side of great sand dunes that slope down to meet the raging grey unpredictable Pacific Ocean. Broderick, after hooked by her last covers record, made contact and invited her out there to see if they might work on something.
"In an age when tradition is often foregone, Shelley seems to be able to look back and find meaningful guidance in the ways of the past," he says, "I think this is where that nourishing feeling came from as I listened to her vinyl in the spring. There's an intangible wisdom in the folk traditions, and what a joy it is to spend time with someone who carries some of that. In person and on record."
The prospect of recording at the coast gave Shelley a new sense of purpose. Songs started forming organically around the universal feelings of longing, death, freedom, inequality and acceptance of change. Just like the ones of the musical heroes that were coming out of her car stereo around that time: Connie Converse, Jake Thackray and The Space Lady. The impressive landscape on the drive from the city to the coast seemed to embody these ideals as well. The plaintive folk song "Death" was written whilst journeying out there one rainy night. She remembers, "as I drove along a little cliff, with only a small brick wall dividing me from a fall way down into the choppy waves, I wondered what would happen if I sneezed right now and veered off a few feet to the right? Would the waves take me to a place only death will allow you? Who else would be there?"
The two worked easy and well together. Broderick is known for his lush and inventive orchestrations but the production became a collaborative effort. They both improvised with the studio's vast instrument collection using drums, miscellaneous percussion, violin, synthesizers, bass, lap steel, and musical saw. Stand out track "Book Under a Tree" is a good example of this, a simple enough lyric but with Short's keyboard and drum machine arrangement and Broderick's production it flowered into a nostalgic pulse of melancholic wonder.
What stands now is Short's most vivid and assured song collection to date. What first strikes the listener with any of her albums is her evocative voice but Pacific City is further testament to her growth as a songwriter. Poetry that's deceptively simple, recalling old scratchy folk traditions, equal parts fairytale and modern world reverie.
Performers
The Delines
Shelley Short
Date and time
Location
Polaris Hall
635 North Killingsworth Court
Portland, OR 97217
Refund policy