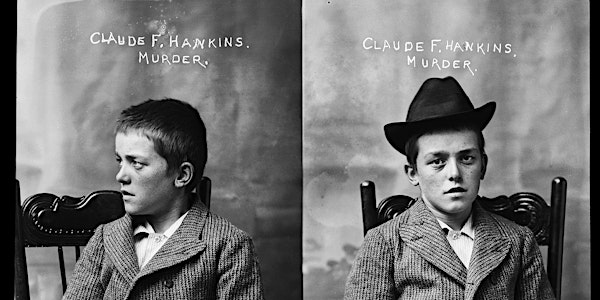 The Criminal Type Opening Reception
When and where
Location
apexart 291 Church Street New York, NY 10013
Description
What does a criminal look like?
Spectatorship has been tied up with crime and punishment since the first public executions, but in no country has this question been given such continuous priority over other social problems as in the United States, where mugshot tabloids and true life crime shows coexist with open digital records and juried trials. Denying privacy to the accused—indeed, demanding their visibility—has long been a preemptively punitive feature of the American judicial system; the internet and new algorithm-based technology have only magnified the impact, yielding more multifaceted and discreet forms of digital punishment.
This exhibition examines the historical exploitation of photography as a weapon of scientific criminology, side by side with the work of select contemporary artists who deploy the "criminal" portrait as a form of resistance against this repressive and deterministic usage.
Featuring work by:
Joy Buolamwini
Paolo Cirio
Heather Dewey Hagborg

Eric Etheridge

Stephen Maturen
Zora J Murff

Josh Ritchie

Arne Svenson
The Criminal Type, curated by Elizabeth Breiner, was selected through apexart's Open Call.
Elizabeth Breiner is a critic and curator, and editor / co-founder of the photography platform nineteensixtyeight, where she works with emerging artists and curates digital and physical exhibitions. She was previously the editor of Fotoura and worked for the London Festival of Photography, in addition to writing for a range of publications, collaborating on artist books, and serving as a competition judge and portfolio reviewer. Recent exhibitions include The Parallel State, shown at Les Rencontres d'Arles 2017, Italian Landscapes, shown at the Italian Consulate of New York, and Polly Penrose: Self-Obscured, shown at Benrubi Gallery, NY. A graduate of Vassar College and University College London, she is currently based in London.
Image: Paolo Cirio, Images from Obscurity project, 2016