About this Event
They gave us Adele's first 3 albums and are home to Jack White, FKA Twigs, Kamasi Washington, Sampha, and more. On Thursday, July 11th we're excited to announce that we will be taking over the NYC Beggars Group office! Come vibe with us as we present producers Mio Soul, Pozibelle, Josie Carr of Pretty Hybrid, V-Notes, JWords, Claudia Hayden, and The Less Effectives performing their beats live in a one-of-a-kind beat cypher!
Zero exaggeration—It's going to be epic!
Input Output Overview:
The evening will kick off at 7pm with an hour to mix, mingle, and connect with some of NYC's most progressive creators.
We will then move into our beat cypher, but this time we've asked our presenters to give us an inside look into their workflow and creative process. So get ready to listen, learn, and be inspired!
You'll also have an opportunity to ask questions during this presentation.
This event is being produced with the support of Beggars Group.
The Beggars Group is the home of indie record labels 4AD, Matador, Rough Trade Records, XL Recordings and Young Turks.The Beggars Group in the last decade has gone from strength to strength, not only confirming their position as one of the largest independent groups of labels in the world, but also, by allowing their artists the time to develop, affording them freedom and support, releasing the best the decade had to offer.
So, see you on 7/11! We're looking forward to connecting with newcomers and catching up with old friends.
#thecreatorssuite #WeAreThePower
__
ClassicNewWave will be on the 1s and 2s.
Complimentary drinks will be on deck.
Entry is Free with RSVP.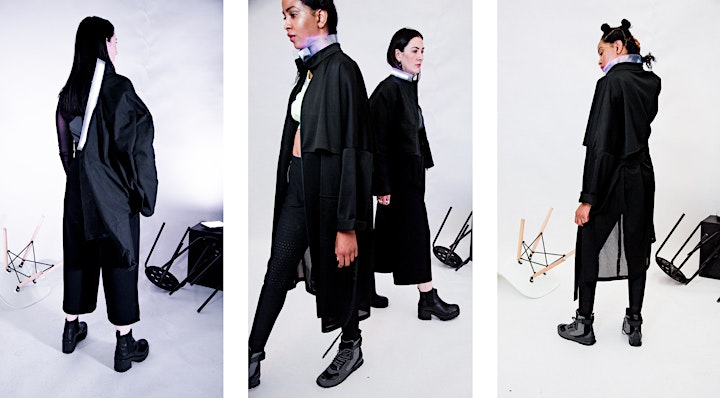 We're excited to have visionary fashion tech brand Wearable Media on deck dressing some of our featured producers in pieces from their new sound interactive line titled Glow.
Follow Wearable Media on Instagram here.