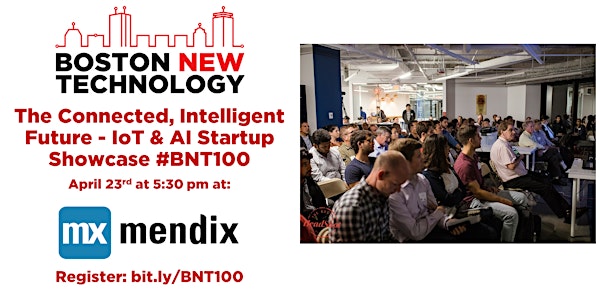 The Connected, Intelligent Future - IoT and AI Startup Showcase #BNT100
Location
Mendix
22 Boston Wharf Rd
Boston, MA 02210
Refund policy
Refunds up to 1 day before event
Sales Have Ended
Ticket sales have ended
Visit our website for awesome startup videos, upcoming events, opportunities and much more: https://BostonNewTechnology.com
Description
21+. Join us to:
See innovative and exciting local IoT & AI technology demos, presented by startup founders

Hear a keynote on the future of tech and short talks about the Boston startup community from special guests

Network with attendees from the Boston-area startup/tech community

Get your free headshot photo (non-intrusively watermarked) from The Boston Headshot!

Enjoy dinner with beer, wine and more
Each company presents an overview and demonstration of their product within 5 minutes and discusses questions with the audience.
Please follow @BostonNewTech and support our startups by posting on social media using our #BNT100 hashtag. We'll retweet you and you'll be entered to win one of 5 sets of BNT shirts & hats, courtesy of Ink'd Stores!
To save on tickets and enjoy exclusive benefits, purchase a BNT VIP Membership.

Brought to you by:

Mendix, a Siemens business and the global leader in low-code for the enterprise, is transforming the world of legacy software and application development by bringing business and IT teams together to rapidly and collaboratively build robust and modern applications for the enterprise. The Mendix application development platform directly addresses the worldwide software developer talent gap, and involves business and IT at the very start and throughout the entire application building and deployment process. Recognized as a "Leader" by top analysts, including Gartner and Forrester, Mendix helps customers digitally transform their organizations by building, managing, and improving apps at unprecedented speed and scale. More than 4,000 forward-thinking enterprises use the Mendix platform to build business applications that delight customers and improve operational efficiency.

Ink'd Stores is a promotional marketing firm specializing in helping businesses of all sizes solve their marketing puzzles. Our service is one to one, which allows us to listen to your promotional needs and deliver solutions. More than having 'something to hand out', Ink'd Stores ceeates meaningful employee, customer and prospect engagement opportunities thriugh deep industry knowledge and care. A few nice benefits include: No minimums on apparel and hats, On Site, 100% Self Produced Production, Local to Boston, Ship Anywhere, Retail Storefront in Mansfield Crossing to see, feel and touch 7-days a week. Contact Jay Sapovits at jay@inkdstores.com or 774-266-2391 or visit us in person.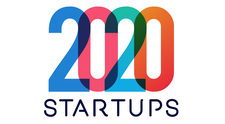 2020 Startups: 6 Week Hyper-Accelerator - 2020 Startups is a zero-equity accelerator program that brings to life the major trends and challenges for today's rising startups. Designed to help founders disrupt marketplaces and growth hack, this program gives founders exposure to proven business strategies, access to our network of investors, and face time with industry thought leaders and experts. BNT has ten $2,000 scholarships to give away for this program! Contact Chris Requena at Chris@BostonNewTechnology.com to request one. 5/3 to 6/14 (evenings) and future dates. Boston, MA. Learn More Here and Apply Here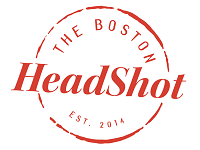 The Boston Headshot - You only get one shot to impress a potential client. A headshot is more than just a simple photo. It is your digital handshake to potential clients, recruiters, networking opportunities, and so much more. What does your current image say about you? More importantly, what do you want your headshot to say? The crew at The Boston Headshot can help you create a clear, professional, confident headshot with approachability for your business or brand. Visit www.TheBostonHeadshot.com or contact us at info "at" thebostonheadshot.com or 617-657-3162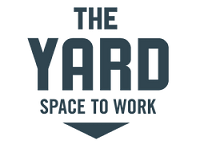 The Yard: Back Bay - Coworking, dedicated desks, and private offices in the Hancock Tower. The Yard offers flexible, month-to-month memberships for entrepreneurs and creatives across Boston, NYC, Philadelphia, and DC. Members have access to high-tech conference rooms, lounges, monthly events and hundreds of business amenities. Sign up for a tour and get a FREE week trial here!

DigitalOcean provides the easiest cloud platform to deploy, manage, and scale applications of any size, removing infrastructure friction and providing predictability so developers can spend more time building what they love. Try DigitalOcean for free with a $100 credit: do.co/boston

TRBdesign - WordPress Maintenance, Development and Website Marketing from experts! Contact Reiko Beach at reiko "at" trbdesigns.com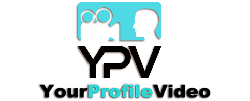 Your Profile Video is a full-service video production agency, specializing in content creation strategies and digital marketing. We aim to help you grow your online audience, gain attention, capture more relevant leads, and develop market authority. Call or email us today for a free strategy consultation! www.YourProfileVideo.com Contact: Nate "at" YourProfileVideo.com

Chuck Goldstone | Strategies and Stories - It's about your story. Getting audiences to listen. Like you. Do what you want. We offer coaching, creative and strategic services to startups. Crafting persuasive, awe-stoking strategies and stories. Helping clients present confidently. Stand out. Expand markets. Get funding. Be successful. Visit www.ChuckGoldstone.com / email: mail "at" ChuckgoldStone.com / 617-738-8889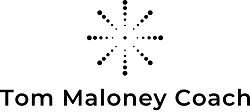 Climbing The Success Ladder helps you with Goal Setting. Positivity. NLP Coaching. Change. Getting Unstuck. Boston New Technology Co-organizer and Startup Adviser, Tom Maloney, trains entrepreneurs to be successful! Learn more: www.TomMaloneyCoach.com
Products & Presenters:
1. Mendix Studio / @Mendix - Empowers people whose expertise isn't in coding to design and create all kinds of apps. Using starter templates and visual model-based development, Mendix enables anyone to build an app, whether you need a replacement for an Excel workbook overrun with macros or an advanced IoT product. Don't believe us? We'll show you – live! (Sheryl Koenigsberg)
2. Zome Power: ColorPower / @ZomePower - Connects Smart Devices to Build Micro Grids! (Igor Chernyy / @IgorChernyy) Tech: Linux, Z-Wave, Node, Python.
3. Divinio / @divinio_inc - World's first fully-programmable, multi-sensor, conformable and unobtrusive platform for use in sports and industrial equipment. (James Fry / @justicefrito) Tech: iOS, Python.
4. Posh Chat / - Powers context-aware, human-like conversational bots on any channel, across text and voice! (Karan Kashyap) Tech: Python, C++, NodeJS, TensorFlow, Scikit-learn.
5. Orbita / @Orbita_Inc - Conversational AI for healthcare entities to leverage voice- and chatbot-powered virtual assistants! (Bill Rogers / @BillARogers)
6. Talla / @TallaInc - Talla uses machine learning and NLP to automate customer support interactions! (Byron Galbraith & Adeyemi Adepetu) Tech: Go, Python.
Sign up to present at BNT: bit.ly/bntDemo
Agenda:
5:30 - Networking with pizza, salad, fruit, beer & wine and free headshot photos (non-intrusively watermarked)
6:40 - Please be seated for the program
6:45 - Mendix Welcome, BNT announcements & Partner Introductions
7:00 - BNT Accomplishments with BNT Co-founder, Chris Requena
7:05 - The Boston Innovation Ecosystem with The City of Boston's Startup Manager, Matheus Lima
7:15 - Startup Presentations, Q&A
8:30 to 9:30 - More Networking
Directions & Parking:
Mendix is in Boston's Seaport District at 22 Boston Wharf Rd, Boston, MA 02210.
Public Transportation:
Mendix is a 5-minute walk from the MBTA Silver line Courthouse Station. Walk 1 block east on Seaport Blvd, turn right on Boston Wharf Rd and walk 1.5 blocks to the building, on your right. You can also walk there in 12 minutes from the MBTA Red line South Station.

Driving directions:
Use this Google Map to Mendix. We recommend parking at the LAZ Watermark Seaport Garage for $15 after 5 pm. They are located at: 85 Seaport Blvd, Boston, MA 02210 (Google Map). There is also limited metered parking on area streets. Just a bit further away are the SP Plus Channelside lot ($8 after 3 pm), with entrances at 41 Necco St & 45 Binford St and the VPNE Garage at 10 Necco St ($10 after 4 pm).
Upon Arrival:
Enter the lobby and take an elevator to the 8th floor. Walk straight into Mendix's offices and look for our check-in table. Give us your full name to pick up your name tag.
----------------------------------------- Attendance Terms ---------------------------------------
BNT is dedicated to providing a harassment-free and inclusive event experience for all members/participants. To attend, event registrants agree to these Attendance Terms, which are summarized on the registration page for this event and in the confirmation email sent to registrants.