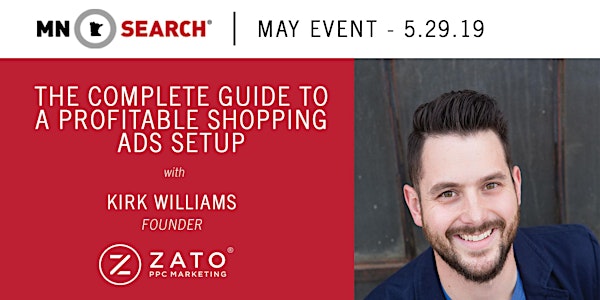 The Complete Guide to a Profitable Shopping Ads Setup
Event Information
Location
Rocket55
807 Broadway Street Northeast
#170
Minneapolis, MN 55413
Description
Whether you are in-house, or at an agency, chances are you've noticed how important Shopping Ads are for any Ecommerce account (and what's with all that Smart Shopping talk coming from Google?), but many people don't know how to manage them well since they behave differently from Text Ads.
In this session, we'll start from the ground up as we discuss best practices for feed creation, campaign strategy, and ongoing management. Don't be fooled by the title, this isn't just for beginners as there will be a variety of well-placed actionable tips even the expert Ecommerce PPCer can learn from.
Don't normally spend your time in Ecommerce PPC? Then this is the session you need to stay up on how Shopping Ads work in 2019.
KEY TAKEAWAYS:
- Where to invest time in feed optimization
- How to set up Shopping campaigns for the best bidding (and thus, results!) possible
- Smart Shopping: what is it, should we use it, and how?
Date and time
Location
Rocket55
807 Broadway Street Northeast
#170
Minneapolis, MN 55413