Description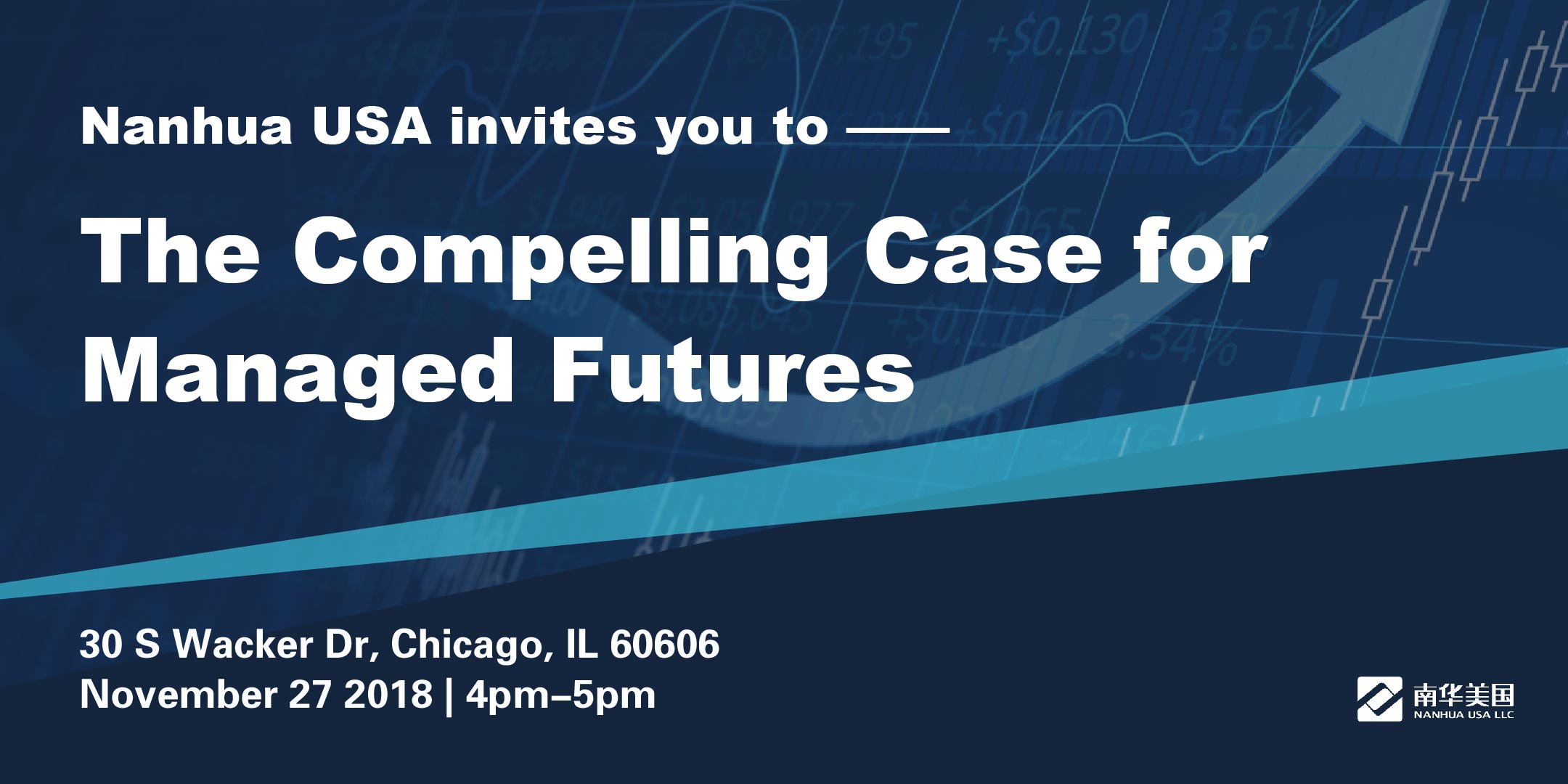 Onsite workshop and Webinar CME Group's Dave Lerman gives an overview of the managed futures industry and reveal appealing investment opportunities in it.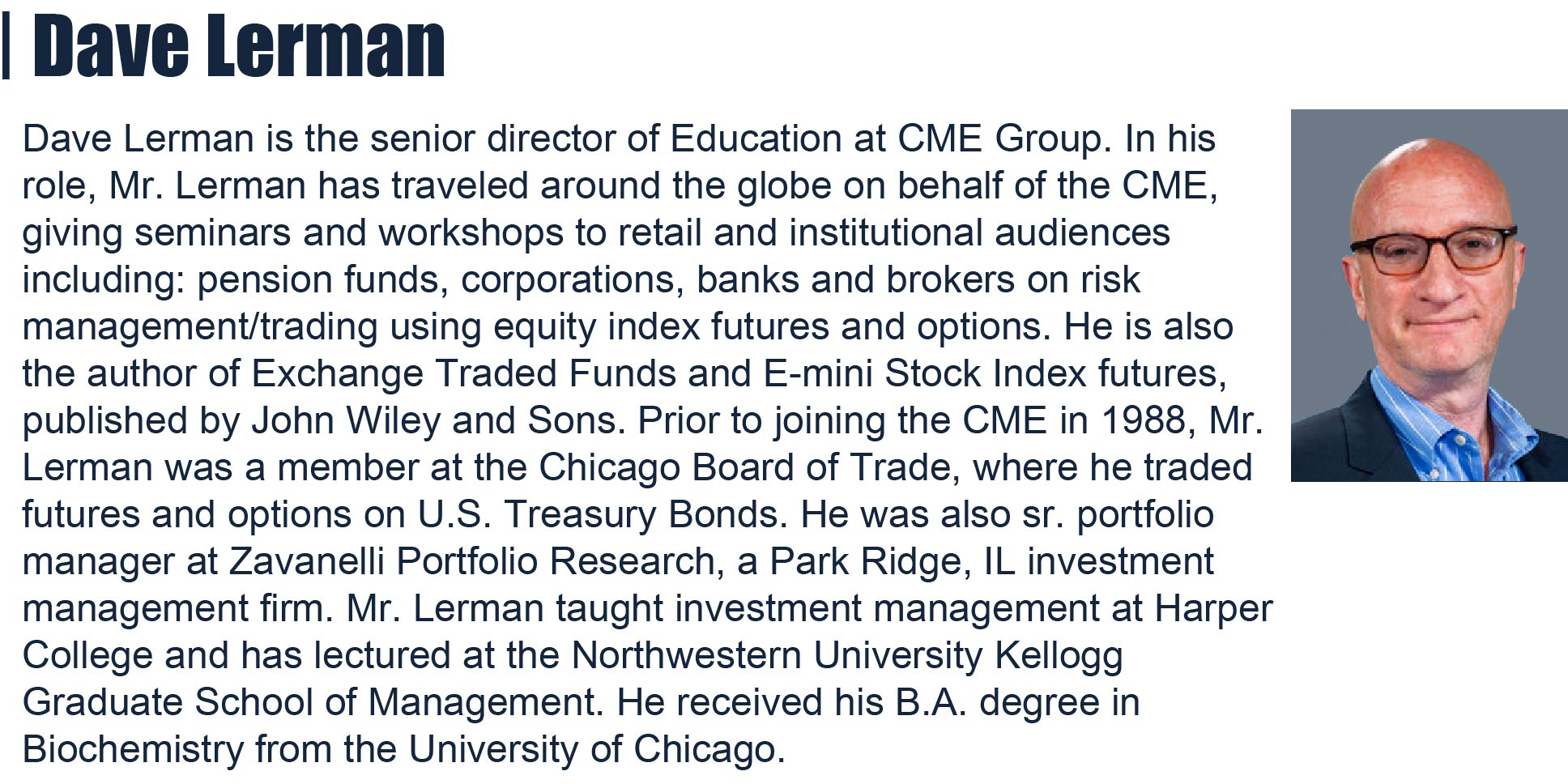 After the workshop and webinar, you will learn: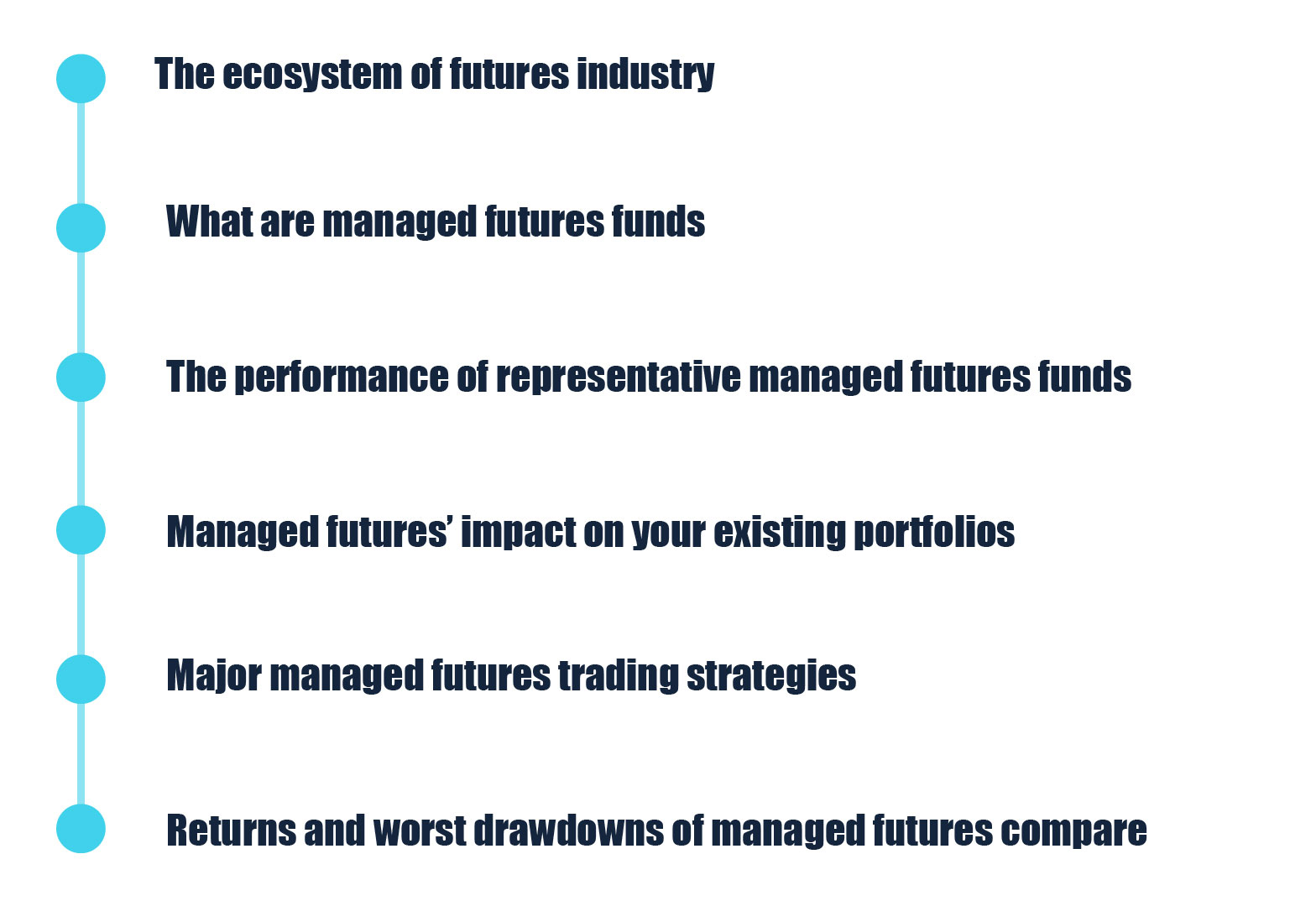 About us
Nanhua USA Futures LLC was established in August 2013. Headquartered in Chicago, Nanhua USA Futures LLC is the first Chinese capital funded non-bank FCM in the United States.
Nanhua USA Futures LLC is a member of National Futures Association (No. 0466494) and is registered as a Future Commission Merchant with the U.S. Commodity Futures Trading Commission. Nanhua USA Futures LLC is currently an active clearing member of the CME Group and is the first Chinese owned non-bank futures brokerage firm to have such qualification.
Nanhua USA Futures LLC has a solid Chinese background. Its ultimate parent company, Nanhua Futures Co., Ltd., is a top-tier Chinese futures broker with more than 30 branches in China and subsidiaries located in Asia, America, and Europe, providing comprehensive services to global investors.
About CME Group
As the world's leading and most diverse derivatives marketplace, CME Group is where the world comes to manage risk. Comprised of four exchanges - CME, CBOT, NYMEX and COMEX - they offer the widest range of global benchmark products across all major asset classes, helping businesses everywhere mitigate the myriad of risks they face in today's uncertain global economy.
Instructions in confirmation email:
Location: CME Building 30 S Wacker Dr, Chicago, IL 60606, USA
* We will register you as guest at the front desk. Please bring photo ID to the front desk.