The Compassionate and Flexible Therapist-Using Acceptance and Commitment Th...
Description
The Compassionate and Flexible Therapist-Using Acceptance and Commitment Therapy to Bring out the Best in you as a Therapist
[[This event has been cancelled due to the coronavirus pandemic and we are currently working to refund all tickets]

April 17 and 18, 2020
Do you ever "get stuck" as a therapist? Do some of your clients press your "hot buttons"? Do you ever find yourself struggling and thinking about "what do I do next" or feeling anxious, scared or stressed in therapy? In this workshop we will work on clarifying your therapist values and defining what is "difficult" about "difficult" clients. Through discussions, demonstrations and roleplays we will then work on these difficult clients and look at the processes from a compassionate ACT perspective. The goal will be to broaden your repertoire as a therapist and become more flexible and compassionate when working with "difficult" clients while sticking to your valued direction therapist behaviors. This workshop is based on Acceptance and Commitment Therapy and participants will learn to flexibly and fluently use the processes of psychological flexibility when facing difficult moments in therapy. The overall theme of this workshop will be experiential learning and directing compassion toward ourselves as therapists and towards our clients.

---
AUDIENCE
This workshop is aimed at therapists (psychologists, psychiatrists, social workers, etc.) with a basic knowledge of Acceptance and Commitment Therapy.
*** Please note that this workshop is only open to health professionals and students enrolled in a graduate-level health or mental health program. This is an experiential workshop in which attendees will be asked to practice various therapeutic interventions. Thus, some previous training as a health professional or counselor is necessary for effective participation. In addition, as we do provide clinical case examples as part of the learning material, we need to make sure that all attendees have a similar understanding of and obligation to uphold HIPAA and other related laws around patient confidentiality. Therefore, unfortunately, we cannot open this workshop up to members of the public or professionals in non-mental health professions. If you have any questions or concerns about this, please contact us to discuss it.
---
INSTRUCTIONAL LEVEL
This workshop is intended for any therapist or student in a mental health field who has basic knowledge of the ACT model.
---
REGISTRATION
Registration is online. The workshop will serve refreshments and coffee at the start of the workshop.
We try to keep the tuition low so everyone who wants to can attend. Let us know if being able to pay the fee serves as a barrier to your attendance.
Scholarships: We reserve a number of scholarships for potential attendees who could not otherwise afford to come. We particularly prioritize those who work with underserved populations such as people of color, sexual and gender minortiy clients, people with disabilities, or other underserved or stigmatized populations.
---
SCHEDULE (for both days)
8:45am - Registration begins
9:15am - Workshop begins
10:45am - 15 minute break
12:30pm - 75 minute break for lunch
1:45pm - Workshop resumes
3:15pm - 15 minute break
5:00pm - Workshop ends
---
CE CREDITS
12 CE credits (with the purchase of Professionals with CE Certificate ticket, completion of the Learning Activity Evaluation, and attendance of the entire workshop)
---
LEARNING OBJECTIVES
Identify and list your "hot buttons" in therapy

Describe your avoidance patterns

List your therapist values

Learn how to use creative hopelessness on the therapeutic process

Apply flexibility and fluidity to the processes of psychological flexibility

Use compassion in session as a therapeutic tool

Practice in-session behavior shaping
---
ABOUT THE PRESENTER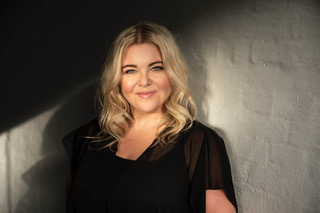 This workshop is run by Rikke Kjelgaard, licensed psychologist and ACBS Peer Reviewed ACT Trainer. Rikke is a popular speaker and educator on the Scandinavia as well as on the international stage. She has worked with ACT since 2006 and has run several hundred workshops. Her trainings are highly experiential and characterized by bravery, vulnerability and humor. Rikke will speak her mind and she is known to create a learning environment that brings out the best in people. Rikke runs her own training and supervision company in ACT and brings the model to both therapists and to the general population.
---
WORKSHOP LOCATION
Dining Room
5441 SE Belmont St
Portland, OR 97215
---
SPONSORED BY: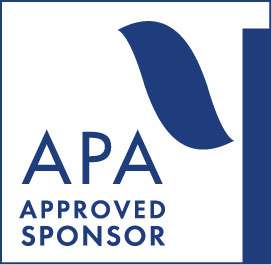 Portland Psychotherapy is approved by the American Psychological Association (APA) to sponsor continuing education for psychologists. Portland Psychotherapy maintains responsibility for all programs and content.
Refund/cancellation policy:
We charge a $15 administration fee for cancellations made more than one week before the training event. For cancellations within one week of the training event, we will refund 50% of the tuition. Alternately, participants may elect to apply 100% of their tuition to a future training event. No refunds will be given after training events.
Special Accommodations :
Please contact us if you need accommodations to enable you to fully participate in the workshop. We will work with you and do our best to find a way to ensure your participation.
Organizer of The Compassionate and Flexible Therapist-Using Acceptance and Commitment Therapy to Bring out the Best in you as a Therapist: April 17-18, 2020