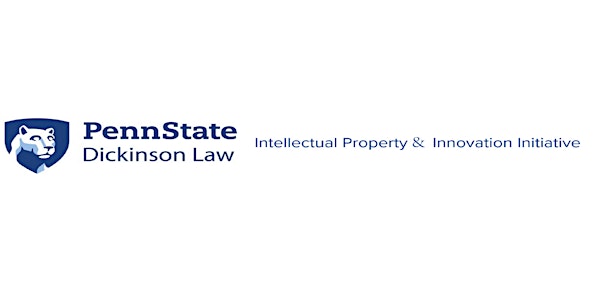 The Class Action as Licensing and Reform Device (Virtual Event)
Register to receive CLE and podcast link!
When and where
Location
Penn State Dickinson Law 150 South College Street Carlisle, PA 17013
About this event
About this event
The distribution of digital content presents unique rights clearance problems. Outlets like YouTube, Spotify, and Instagram aggregate and disseminate large quantities of copyrighted works, requiring permission from many copyright owners. Moreover, technology makes it cheap to create content, generating millions of new, small, individual creators in the process. Unfortunately, these transaction costs are only likely to increase as the newly enacted CASE Act makes it easier for individual creators to file infringement actions in a specialized copyright claims court, potentially subjecting large technology users like Google to thousands of claims each year from "long tail" copyright holders.
Class actions can help address this rising transaction costs problem. Civil procedure scholars see class actions as a way to ensure litigation efficiency or deter misconduct. To address rising transaction costs, intellectual property scholars look at licensing collectives, contractual arrangements, fair use, specialized rate courts, and legislation. Through her research, Professor Tang offers a novel view of class actions as a hybrid public-private licensing scheme and judges as the drivers of legal reform. In addition to doctrinal and policy perspectives, the podcast will also cover key strategies attorneys can use to craft effective settlement agreements using Google Books as a case study.
Day-Of Login Information and Event Links:
We are offering this event online via Zoom Webinar and will email the Zoom link the week of the event.
CLE: 1 hour (pending approval)
CLE credit is extended to Pennsylvania attorneys only. Attorneys who need CLE from other states are welcome to apply to their jurisdictions on their own. The extension of CLE credit is subject to approval by each state.
Attendance will be taken through the online system. Attendees who do not attend the full event will receive partial credit.
Please note that we will only look at the Eventbrite registration record for attendees and either the Eventbrite registration record or email correspondence for speakers to determine if someone is requesting CLE. We will not honor any other means of communication.
Program Schedule*
*All times Eastern Time (as of August 15, 2022)
12:30 p.m. | Welcome
12:40 p.m. | Overview and discussion
1:45 p.m. | Closing Remarks
________________________________________
Consent to Video Recording and Transcription:
This event will be recorded and may later be made publicly available via the Internet. Participation in the event constitutes consent to be recorded, including without limitation by audio, video, and still images. Participants understand that such recordings may be distributed by means of a variety of media, formats, and context and that this may occur during the event and thereafter. Participants waive all claims for any compensation and for any damages or other remedies in connection with such recordings and the use thereof.
Consent to Future Notifications:
Registrants grant the organizers permission to contact them in the future with information regarding upcoming CLE or Development opportunities; and/or other potential future events and opportunities.
Please contact daryllim@psu.edu with inquiries about sponsorship opportunities.