Event Information
Location
Civic Hall
118 W. 22nd St
12th Floor
New York, NY 10011
Refund policy
Refunds up to 1 day before event
Description
The circular economy: a way for businesses to tackle the triple bottom line and realize a more sustainable future.
The circular economy (CE) in business can lead to the integration of social, environmental and financial returns. By moving away from the current linear take-make-dispose model, which assumes that natural resources are unlimited and cheap, the circular economy is more restorative and regenerative by design. It encourages businesses to think differently about their products, resources, and customers.
Our panel speakers are not about business-as-usual, rather they represent companies that are interested or acting on 'circularity'. We discuss what steps have been taken towards the CE, their takeaways from these actions, what they see as the trajectory of the CE in business and how businesses can take steps to get there.
ABOUT THE PANEL: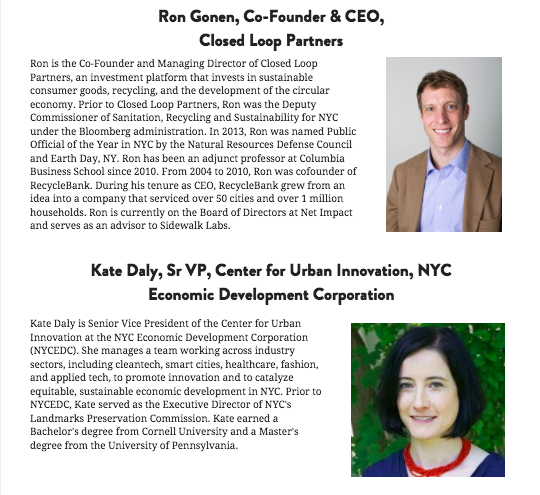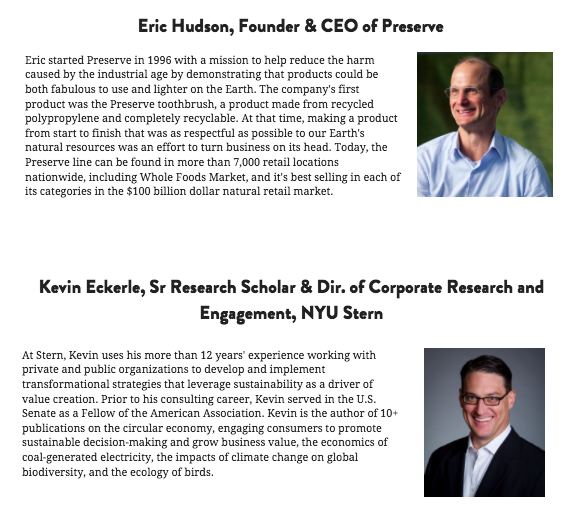 ABOUT OUR CATERERS:
Toast Ale is on a mission to prove that the alternative to food waste is delicious and pint-sized. Toast Ale is an awesome, award-winning craft beer company brewing with fresh surplus bread that would otherwise be wasted. Did you know 1/3 of bread in the USA is wasted? Their mission is to change that.
KIND believe if you can't pronounce an ingredient, it shouldn't go into your body. Actually, it shouldn't even go into your pantry. KIND® products are made from nutritionally-dense ingredients like whole nuts, fruits and whole grains - no secret ingredients and no artificial flavors, preservatives or sweeteners.
ABOUT OUR HOST:
Civic Hall is a collaborative community center that advances the use of technology for the public good. Technology + Empathy = Civic Hall.
Built on the idea that together – technologists, government officials, community organizers, researchers, makers, social entrepreneurs, change-makers, hackers, academics, journalists, artists – we can organize to solve civic problems to scale.
Date and time
Location
Civic Hall
118 W. 22nd St
12th Floor
New York, NY 10011
Refund policy
Refunds up to 1 day before event