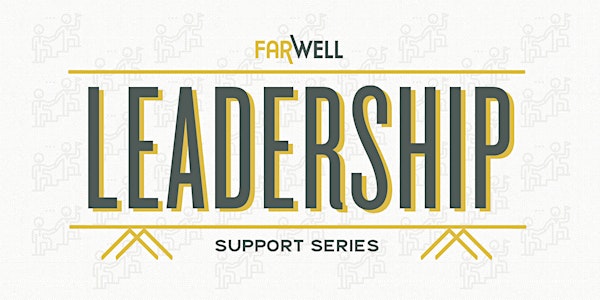 The Business Value of CX and EX Strategies
Discover how to optimize your people, process, and values in order to deliver customer and employee experiences with a WOW factor.
About this event
Finding the Value in CX and EX: Making a Business Case for "Experience" Strategies
Date and Time:
Thursday, October 29, 2020 - 11:45 AM (CDT) - 1:00 PM (CDT)
Event Experience:
FarWell Hosted Zoom Webinar
Missed the event? Here is a link to the event recording.
About this workshop:
Every interaction an organization has with its customers is an opportunity to WOW them, gaining raving fans through exceptional experiences. How an organization makes people feel – customers and employees – is a key differentiator for any business. Leaders who intentionally design an experience strategy actively develop a competitive advantage over others in their industry.
There are a number of internal impacts businesses should consider in their corporate planning as the organization commits to providing exceptional experiences. In this session, we will explore various business cases that can help build support for investing the time and resources to create a comprehensive customer and employee experience strategy.
Key Attendee Takeaways:
Identification of external and internal business impacts related to the customer experience.
Understanding of the relationship between customer experience and employee experience.
Real-world examples of organizational changes designed to positively impact the customer experience.
Insights which can be applied to begin building your customer experience strategy.
Registration:
Register to attend The Business Value of CX and EX Strategies webinar.
The deadline to register is Wednesday, October 28, 2020 by 4:00 PM (CDT).
Limited spots available.
Registered participants will receive an email prior to the event with the Zoom login information.

Jessica Drexler
Senior Advisor, FarWell
Jess is most passionate about helping companies understand the correlation between employee experience and the customer experience, and driving the change needed to establish and promote a differentiated competitive advantage. Working from the belief that great brands are built from the inside-out on well-lived missions, visions and values, she brings a collaborative work style to build buy-in and engagement for the programs she develops, manages and implements.
With her experience in both the operations and leadership sides of business, Jess has a special awareness for decisions that support big picture business objectives. Her experience spans project and change management as well as marketing, communication, business development, journey mapping, organizational alignment and go-to-market strategies.

Mel Gillen
Customer Experience Officer, FarWell
Mel is a driven executive leader who empowers the FarWell team to work together in delivering an optimal customer experience. She leads the growth, development and strategy of best in class marketing, sales and client engagement practices for our fast-growing company. Her dedication to positive client experience ensures our partner companies get the right level of support to achieve their business objectives.
Mel values trust, integrity and being a caring servant leader for others. Her leadership style is to first listen and then ask guiding questions to help her team and clients solve complex challenges.
Mel is certified as a Professional Scrum Master, Prosci Certified Change Practitioner and Customer Experience Specialist (CXS). She earned her MBA in Management from Thomas College in Waterville, Maine and holds a Bachelor of Science degree in Finance from the University of Maine.

By registering for The Business Value of CX and EX Strategies webinar, you are agreeing to opt-in to receive invitations for professional leadership development opportunities in the Madison and Milwaukee area from FarWell. You can choose to opt-out of these emails at any time.