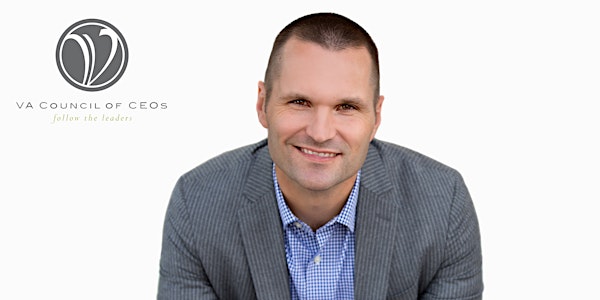 The Business of Trust: How to Explode Your Brand While Becoming the Go-To S...
Description
Program and Presenter
With the information age in full swing, brands can no longer expect traditional methods to win customer interest and loyalty. One of the essential keys to gaining the trust of today's digital buyer is by becoming their go-to source for helpful information. The businesses and brands that can do this better than anyone in their space can, literally, become the Wikipedia of their industry and ultimately gain the buyer's trust AND an incredible amount of market-share in the process.
In this online training, attendees will:
Discover stunning trends on just how much information buyers will consume online BEFORE they engage a company

Develop a framework for "They Ask, You Answer" within their business (B2B or B2C) so as to dramatically increase website traffic, leads, and sales revenue

Learn the specific types of transparent and honest content that move buyers to not only notice a brand but to switch to new ones as well.

Understand the steps that will be needed to implement this within your organization, regardless of size or industry
If you've heard Marcus speak before, you'll love the immediate action items and takeways you'll receive from this talk, as his book "They Ask, You Answer" has become best-selling book on digital sales and marketing around the world for literally thousands and thousands of businesses.
About the Speaker
Marcus is a highly sought-after international keynote speaker known for his unique ability to excite, engage and motivate audiences. In 2017 Forbes named Marcus 1 of 20 "Speakers You Don't Want to Miss." He has been dubbed a "Web Marketing Guru" by the New York Times and featured in Inc., The Globe and Mail, Forbes, and more. As founder and president of The Sales Lion, which recently merged with IMPACT in 2018, Marcus has established one of the most successful digital sales and marketing agencies in the country. Within his speaking company, Marcus Sheridan International, Inc., he gives over 70 global keynotes annually where he inspires audiences in the areas of sales, marketing, leadership, and communication. Mashable rated his book, "They Ask, You Answer," the "#1 Marketing Book" to read in 2017. Forbes listed it as one of "11 Marketing Books Every CMO Should Read."

For Members, Sponsors, and teammates of members. Learn more about how you can join our community.

About VACEOs
The Virginia Council of CEOs is a non-profit association that serves the CEOs of small and mid-sized businesses by connecting them so that they can learn from each other. VACEOs members connect through highly effective peer roundtables, unique learning events, and exclusive networks.

Interested in learning more? Just follow the leaders.
---