About this Event
Every creative project with a business objective has one thing in common. Whether it's a marketing initiative, an innovative product feature, or a brand narrative designed to build a deeper connection with customers and your team, these creative projects all require making intentional use of your marketing resources.
This fireside chat series is being put together in collaboration with AIGA Minnesota and will cover the often overlooked areas of creative industries: the business side of creative projects.
In our first conversation, Garrio Harrison will be discussing the importance of strategic planning with Kurt Schmidt.
We hope to see you there.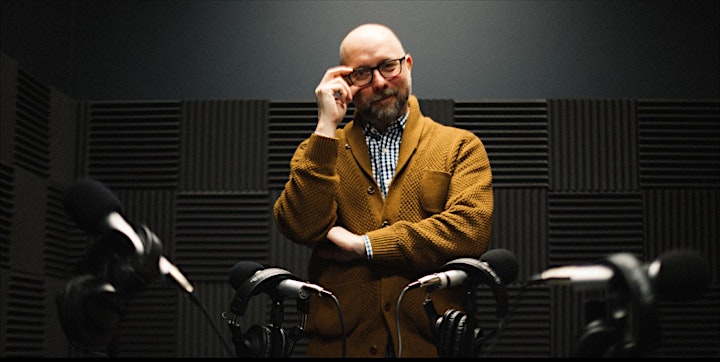 About Kurt Schmidt
At the age of twenty, Kurt Schmidt was recognized as one of the top BMX freestyle bike riders in the world and launched his first company. As a professional athlete, he was renowned for his biking skills and entrepreneurial spirit.
In 2010, he was tapped by The Nerdery to join the Development Department and was quickly promoted to the Director of Project Management. Kurt established the company's first PMO and helped to lead, train, and grow The Nerdery's project management team of over 50 Project and Program Managers.
Currently, Kurt Schmidt is the President of Foundry, a digital product, and experience agency and hosts a weekly Podcast named the "Schmidt List" where he interviews industry leaders to learn their thoughts on bridging modern management techniques, design thinking, and cutting-edge technology for our ever-increasing "agile" world.
About The Business Conversation
This is a fireside chat series on the practical business challenges and opportunities surrounding creative ventures. Our guests will cover:
The nuts and bolts of managing creative projects that align with business goals and available resources.
Insights around deciding which projects to invest in.
Discussions about current creative trends and how to decide which ones are right for your organization.
Who this series is for:
Business leaders who need to understand the business of creative execution so they can make informed decisions.
Creatives who want to understand the business impact of the work they produce and ways to better operate their own business.
Business builders who need to understand how marketing and creative execution can impact their growth, without compromising their return on investment.
A special thanks to the teams and organizations that made this series possible.
AIGA Minnesota is the first place to turn for inspiration, professional development, and excellence in design in Minnesota. Our mission is to advance design as a professional craft, strategic tool, and vital cultural force. We encourage the exchange of ideas and information among professionals involved in design and other related fields.
Our monthly recordings will take place at Fueled Collective, Minnesota's oldest community of business builders.
About FC:
Fueled Collective is a fresh concept, bringing together work life, nightlife, events, and most importantly, people. Our spaces offer a whole new way to live, whether that's working in an entrepreneurial community, connecting at our social club or hosting events that make a real impression.
Our show notes and supporting resources are made possible by the Content Reactor Team.
About TCR:
Turn broken content into your biggest asset. The Content Reactor helps businesses to build a content ecosystem that positively impacts marketing, sales, recruiting, client retention, and more.