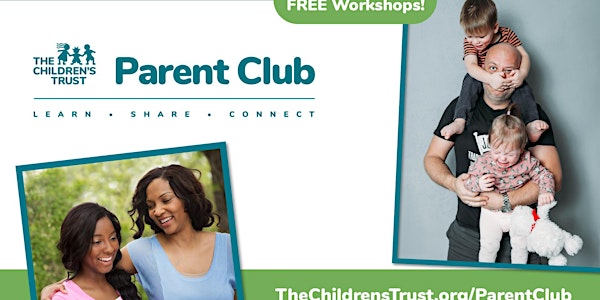 The Building Blocks of Positive Parenting -Free virtual workshop via zoom
FREE VIRTUAL PARENTING WORKSHOP!
About this event
Please click HERE to register! Once you register, you will receive a confirmation email with steps for joining the workshop.
Presenter: Neisha Roberts
Who is it for?
Parents or caregivers, with children up to 12 years, with specific concerns about their child's behavior or who are simply interested in general information about promoting their child's healthy development.
What is covered?
In this workshop, parents are introduced to the five key principles of positive parenting that form the basis of Positive Parenting. These are:
Daily play-time with your child
Letting your child lead the play
Catching your child being good
Letting go of the little things
Having reasonable expectations
JOIN US FOR A CHANCE TO WIN A $10 GIFT CARD! _______________________________________________________________________
Interested in participating? Register in Zoom HERE!
For more details, visit: www.TheChildrensTrust.org/ParentClub