The Blockchain Fintech Summit of Silicon Valley
Actions and Detail Panel
The Blockchain Fintech Summit of Silicon Valley
Sat, January 7, 2017, 8:30 AM – 6:30 PM PST
Description
About the Summit
This conference, entitled "The Blockchain Fintech Summit", seeks to bring together government, industry leaders, financial institutions, investors and academia to discuss innovative strategies and solutions to the applications of Blockchain. Given it is in its early stage, Blockchain still has many challenges to overcome in terms of cross-border collaboration, including technical difficulties, information asymmetry across geographies and ambiguities regarding business applications. Through actively engaging thought leaders in the field, we hope to help attendees develop a better understanding of Blockchain and its role in bringing further innovation to the economy.
Keywords: Blockchain, Bitcoin, Ethereum, Chain, Coin, R3, Crowdfunding, Crowdsale, Venture capital, Theoretical application, fintech.
The conference will act as an open forum for issue-driven dialogues, strategies and collaboration among Blockchain trailblazers. We expect to examine a range of specific real-world applications across markets and industries, such as finance, IoT, and philanthropy through keynotes, panels and shark tanks, followed by startup pitch demo. What makes the summit even more exciting is that influencers, regulators and compliance from China will join our discussion on how to achieve widespread Blcokchain prosperity. All of this will contribute to building a clearer picture for the future of Blockchain.
Whether you are a Blockchain novice or evangelist, this summit will be the premier forum for today's leading minds interested in leveraging blockchain to revolutionize the future of business. We would like to extend a warm welcome to all of you to join us in January 2017 to enjoy the rich programs in the summit.
NABA Highlights
The North America Blockchain Association (NABA) aims to initiate, connect, organize and facilitate blockchain technology initiatives which call upon participants to explore with new forms of leadership and collaboration. Sector-specific collaboration among industry, government and academic leaders helps create conditions which enhance the potential for technology innovation and business applications. As the industry leader, we are disposed to forms of collaborative leadership and engagement which enable the origination, socialization and execution of novel approaches to economic development.
1. NABA Research Lab
We discover and develop further business applications and strategies for blockchain in partnership with some of the best academic institutions including UC Berkeley, MIT and Stanford, etc.
2. NABA Accelerator
We are a powerhouse for accelerating blockchain startups

3. Industry Partnerships
We are currently working with companies including IBM, which can work with startups via Hyperledger and its other services
4. NABA Ventures Capital
We invest in blockchain related startups via a VC fund
5. NABA exchange
We are launching a digital asset exchange platform that service any fiat currencies and cryptocurrencies. Allign with Chinese Security exchange, we are formulating the regulatory policies to supervise exchanges and better serve the market.
Follow us on Wechat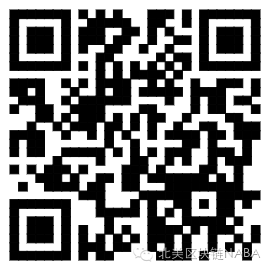 Date and Time
Location
Santa Clara Convention Center
5001 Great America Parkway
Great America Ballroom
Santa Clara, CA 95054