Sales Have Ended
Ticket sales have ended
Advanced ticket sales have ended for this event either because the event has started or because tickets are sold out. A limited number of tickets may be released on day of show via the waitlist.
Sales Have Ended
Ticket sales have ended
Advanced ticket sales have ended for this event either because the event has started or because tickets are sold out. A limited number of tickets may be released on day of show via the waitlist.
Night 2 of 2: Rockabilly meets rhythm & blues from iconic American rock and rollers
About this event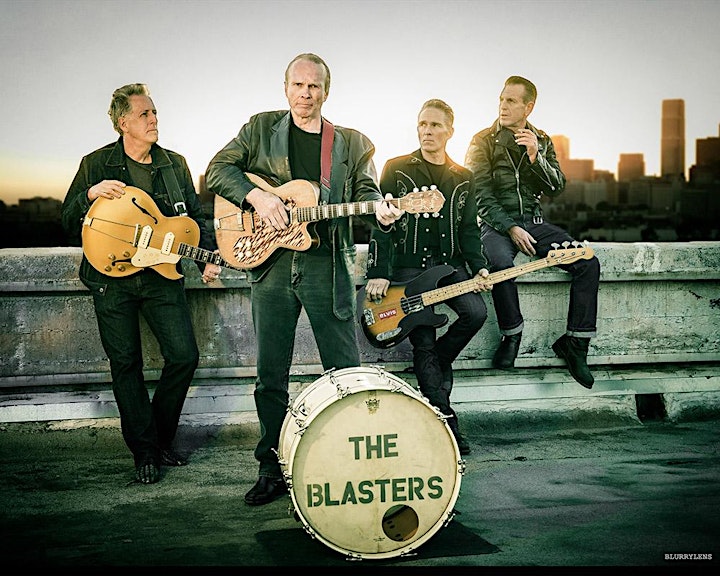 Phil Alvin – Vocals and guitar
Bill Bateman - Drums
John Bazz – Bass
Keith Wyatt – Lead guitar
The Blasters exemplify the best traditions of American Music, performing with passion and honesty that for over three decades has won the hearts and souls of fans worldwide. Composed of founding members vocalist-guitarist Phil Alvin, drummer Bill Bateman and bassist John Bazz with Keith Wyatt on guitar, they carry on a hard-won legacy as one of the most recognizable and credible bands in American Music. Their influences range from the likes of George Jones and Carl Perkins to Ike Turner, Howlin' Wolf, James Brown and Big Joe Turner, all blending into a sound that ignores the lines between Rock & Roll, Country, Blues and Rockabilly. "Fun On Saturday Night" (Rip Cat Records) is the Blasters' sixth and latest studio album, featuring twelve tracks that extend the band's legacy of classic recordings. Fronted by Phil Alvin's powerful vocals, the band follows through with spontaneity, power and grit that make their live performances into experiences not to be missed.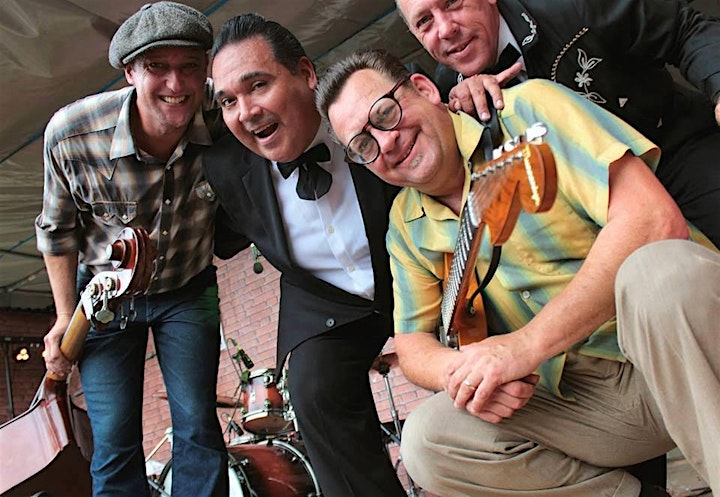 Big Sandy and His Fly-Rite Boys
Over the last three decades, Big Sandy and his Fly-Rite Boys have kept up a constant cycle of traveling back and forth across the lower 48, then hopping across the pond to Europe and beyond. They bring with them a brand of American music that has earned them an induction into the Rockabilly Hall of Fame, several national television appearances, guest spots on The Grand Ole Opry, and a slew of adoring fans.
"I truly love being out on the road, and I feel blessed to have the opportunity to sing my songs all over the world," said Sandy. "But when I'm away from the U.S. for too long, it's like I need a recharge... like I need a solid dose of everything Americana. Give me a Chuck Berry song while rolling down the interstate, or a truck stop conversation with a waitress who once danced with Lefty Frizzell, and I'm good for another three thousand miles".
Jesse Dayton has been building a cult following around the globe playing festivals in North America and Europe for years with his guitar shredding, country-infused, Americana sound. As a critic's darling for his first record on Justice Records, Raisin' Cain (1995), and a number one Americana radio ranking, Jesse was hired at a young age to play lead guitar on some of the last recordings, and live shows, by country legends Waylon Jennings, Ray Price, Johnny Bush, Willie Nelson & Glen Campbell and he's been featured in many guitar magazines.
Sensing a shift in the music business climate, Jesse formed his own label in 2002, Stag Records, and began his most prolific recording period. While recording five solo records, one duet record, one live record, all on Stag, as well as two soundtrack recordings (Devil's Rejects, Halloween 2) for rocker/director Rob Zombie, Jesse managed to act in movies and music videos, produce several records for other artists (the latest being Supersuckers front man Eddie Spaghetti's The Value Of Nothing on Bloodshot Records), write two screenplays, and most recently wrote and directed a new horror movie, Zombex, starring Malcolm McDowell, Sid Haig, John Doe, and Lew Temple (Walking Dead). All while still performing 150 shows per year.
Jesse landed the part of Kinky Friedman in Ted Swindley's short run stage production of "Becoming Kinky: The World According To Kinky Friedman," which led him to releasing a record of Kinky Friedman original songs called Jesse Sings Kinky which has opened up a whole new chapter for him with more radio airplay than ever in his career. As his film Zombex just got back from Cannes Film Festival, Jesse will be releasing the Zombex soundtrack which is steeped heavy in the Louisiana/Texas music of his youth. Before JD starts on his next film, he'll be on tour "brangin' it" with his all-star band of hotdog Austin musicians, playing to his faithful fans called "Hardchargers" around the globe. Don't miss this show!
Performers
Date and time
Location
Organizer of The Blasters