About this Event
Green behind the ears: spring fever, plowing your mind, planting an idea, looking for fertilizer in all the wrong places, waiting for the rain, almost dying, blooming against all the odds, giving to the next generation, loosing leaves, loosing life, starting again.
Prepare a 7-min tale about growth's challenges and changes.
Every show is a dance between theater and documentary as storytellers tell true, personal stories without notes. Story topics are explored, sometimes in the most unusual ways, leaving the audience amused, intrigued, and often, enlightened.
Our mission is to create a more compassionate community, where each story matters.
Join us with or without a story.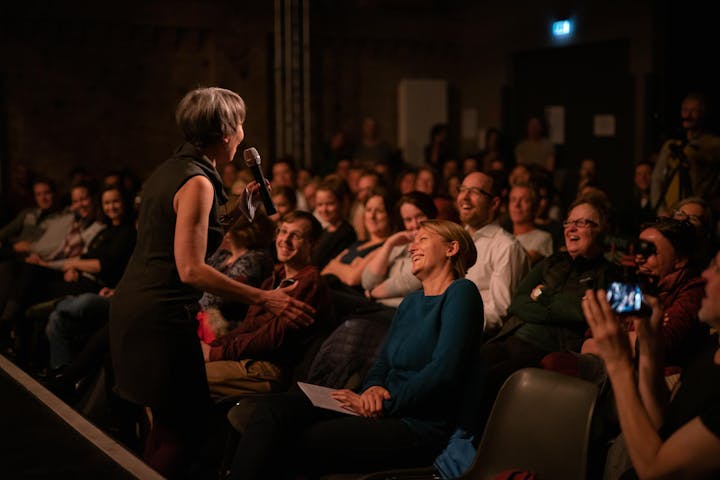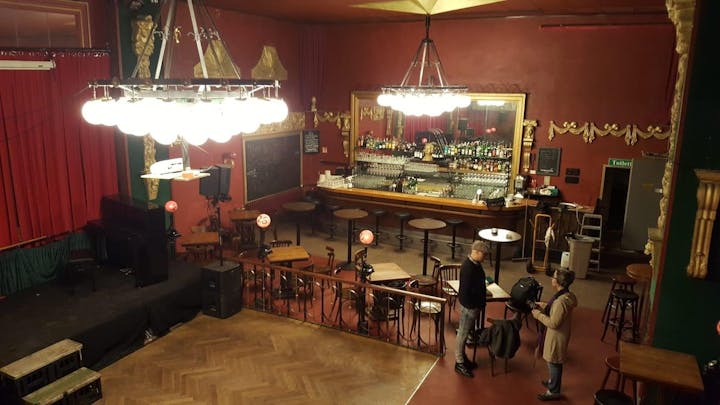 Photos from Ballhaus Berlin, the city's oldest ballroom dating back to the spirit of roaring 1920s.
With the acquisition of this ticket, audience members declare their consent towards The Bear and KCRW Radio Berlin for the production of picture, sound and video recordings of their person within the context of the event, as well as for the use and publication of such portraits for the purpose of the official reporting about the event on the website www.thebear-storytelling.de as well as our social media profile on Facebook (https://www.facebook.com/thebearstorytelling). These rights are granted free of charge, as well as temporally unlimited. This agreement is revocable. You have the opportunity to remove photos and/or videos of you, which were taken at The Bear show. Please send your request via email to: hello@thebear-storytelling.de Thank you, The Bear Team.