A 101 course for students, HVAC pros, building engineers, and property managers.
About this event
Building automation systems (BAS) are an integral part of a facility's operations. They heavily influence the comfort and safety of occupants and are the primary drivers of energy efficiency. So why do so many know so little about them?
In this webinar, you'll learn:
What a BAS does
What systems it may include
The components of a system
Communication Protocols
System integration
Join Zoom Meeting: https://zoom.us/j/9686979994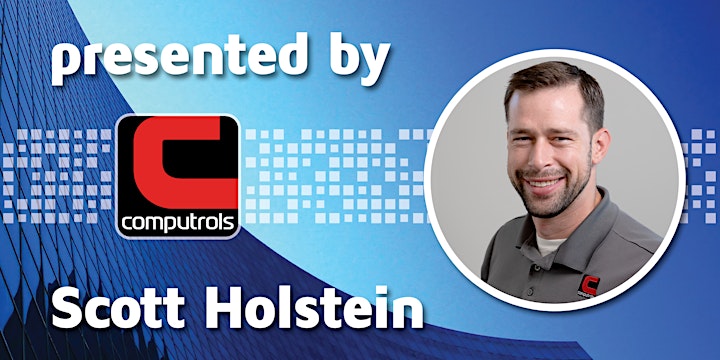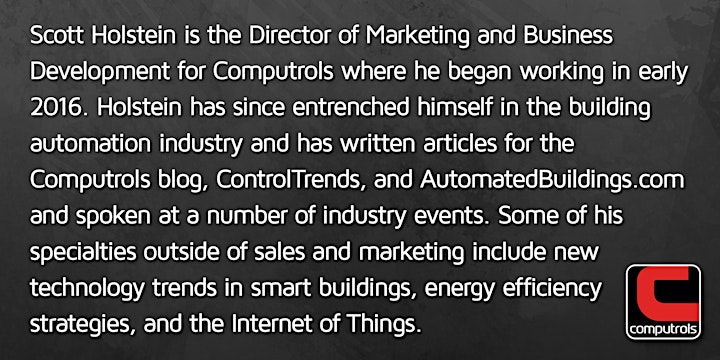 Organizer of The Basics of Building Automation
Computrols designs, manufactures, installs, and services intelligent systems that make buildings smart, secure, healthy, and energy efficient.
Since its beginnings, Computrols has worked with building owners, property managers, and facilities managers to develop the simplest to use building automation system on the market. As a leader in the manufacturing of intelligent controllers, Computrols prides itself on offering a lifetime warranty on all of its DDC controllers.
Computrols building automation systems save energy, time, and labor, thereby saving our customers money. When all lifecycle costs are considered, Computrols provides the most economical building automation system on the market.