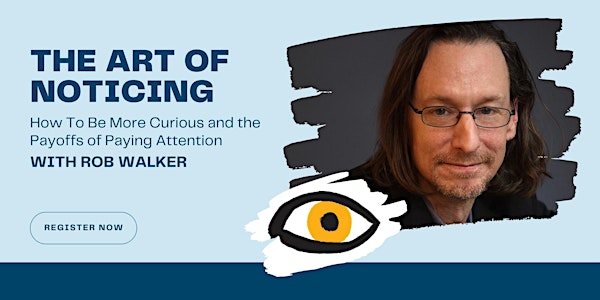 The Art of Noticing with Rob Walker
Join Rob Walker for "The Art of Noticing: How To Be More Curious and the Payoffs of Paying Attention"
Date and time
Tuesday, August 3, 2021 · 10 - 11am PDT
About this event
Curiosity is widely recognized as a bedrock of creativity, not to mention a trait that all sorts of businesses seem to value. And yet there's little effort to cultivate and encourage curiosity, or make the most of it. This talk will remedy that, with concrete prompts we'll use in real time, as well as exercises you can use later, along with inspiring examples of the creative payoffs to noticing what others overlooked.