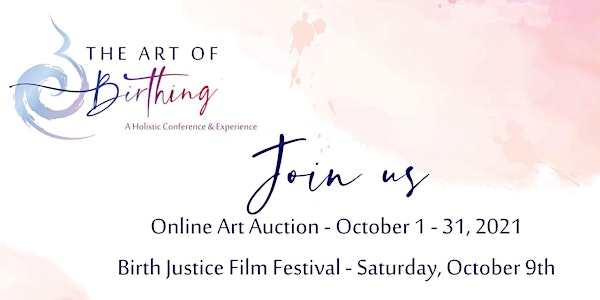 The Art of Birthing 2021-BJFF / Fundraiser
The Art of Birthing is excited to bring to you our 6th Annual Birth Justice Film Festival!
Refund Policy
Contact the organizer to request a refund.
Eventbrite's fee is nonrefundable.
About this event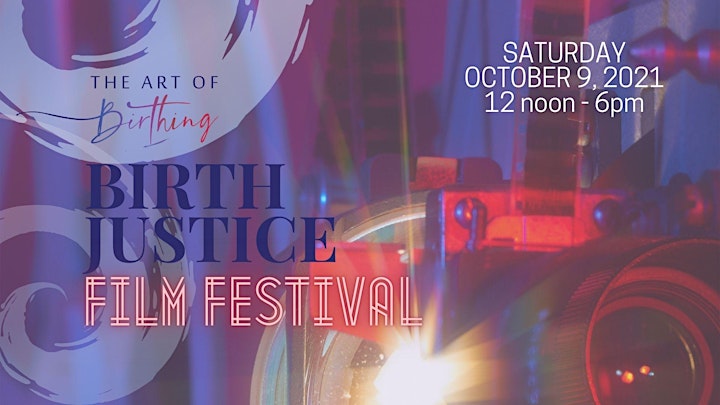 Our Birth Justice Film Festival (BJFF) introduces educational, engaging, and thought-provoking documentaries followed by expert panel discussions. In 2020, we created a national virtual watch party experience. For 2021, The Art of Birthing will feature three documentaries. Tutwiler; Belly of the Beast; and Legacy Power Voice: Movements in Black Midwifery: See the full schedule below
We will host a live watch party in New Orleans at the Diboll Gallery Auditorium inside the Tulane University School of Public Health on Canal Street, while simultaneously broadcasting to our virtual registrants.
While registration for this event is free, we encourage you to make a donation and "Add On" to your ticket to support our efforts to improve birth outcomes for black women and families! You can revisit this site to purchase an add on at anytime between now and October 31st when our fundraiser ends.
TUTWILER
In this unique portrait of motherhood, women who give birth while incarcerated at one of America's most notorious prisons struggle to stay connected with their children on the outside. The mothers turn to a group of doulas for support through pregnancy, labor and separation from their newborns; and they help each other cope with loss and guilt. This rare, intimate look behind the walls of a women's prison raises questions about how our nation is handling the growing crisis of incarcerated mothers-and the children who must start their lives without them.
BELLY OF THE BEAST
When a courageous young woman and a radical lawyer discover a pattern of illegal sterilizations in California's women's prisons, they wage a near-impossible battle against the Department of Corrections. With a growing team of investigators inside prison working with colleagues on the outside, they uncover a series of statewide crimes - from inadequate health care to sexual assault to coercive sterilizations - primarily targeting women of color. This shocking legal drama captured over 7-years features extraordinary access and intimate accounts from currently and formerly incarcerated people, demanding attention to a shameful and ongoing legacy of eugenics and reproductive injustice in the United States.
LEGACY POWER VOICE: MOVEMENT IN BLACK MIDWIFERY
A sneak peek into an intimate three-part documentary that explores the evolution of Black midwives and Black birthing traditions in America. Through first hand accounts and stories between friends, get a glimpse into what it's like to be a Black midwife in the 21st Century
The Art of Birthing
The Art of Birthing is a national holistic experience that includes provocative workshops, a birth justice film festival and a multitude of artists features. Using various forms of artistic expression The Art of Birthing celebrates pregnancy, birth, motherhood, love, family and creation. While we celebrate, we inform and inspire. With productions of visual, written, creative, spoken word and performing arts our aim is to: ​
​Raise funds to continuing training Healthy Birth Ambassadors
Provide a unique space for dialogue and healing for birth professionals and families
Increase awareness about birth options, family choice and empowered birth
Increase awareness about perinatal outcomes and disparities
Provide solutions for improving birth outcomes
Inspire others to see birth as a community event NOT simply an individual issue
Please note the following COVID requirements for our In-person viewing.
Non-Tulane affiliates must provide proof of vaccination OR a negative PCR COVID-19 test (within 72 hours).
Tulane-affiliates must provide their Splash Card.