Description
For More Information | www.healthtechaustin.com/july-18
THE AI & BLOCKCHAIN SUMMIT
Thought Leaders will share their forward-looking insights on practical applications of AI & Blockchain in health care, as we explore future innovations and emerging trends in those areas, while networking with industry leaders and peers.
FEATURED SPEAKERS (Partial List)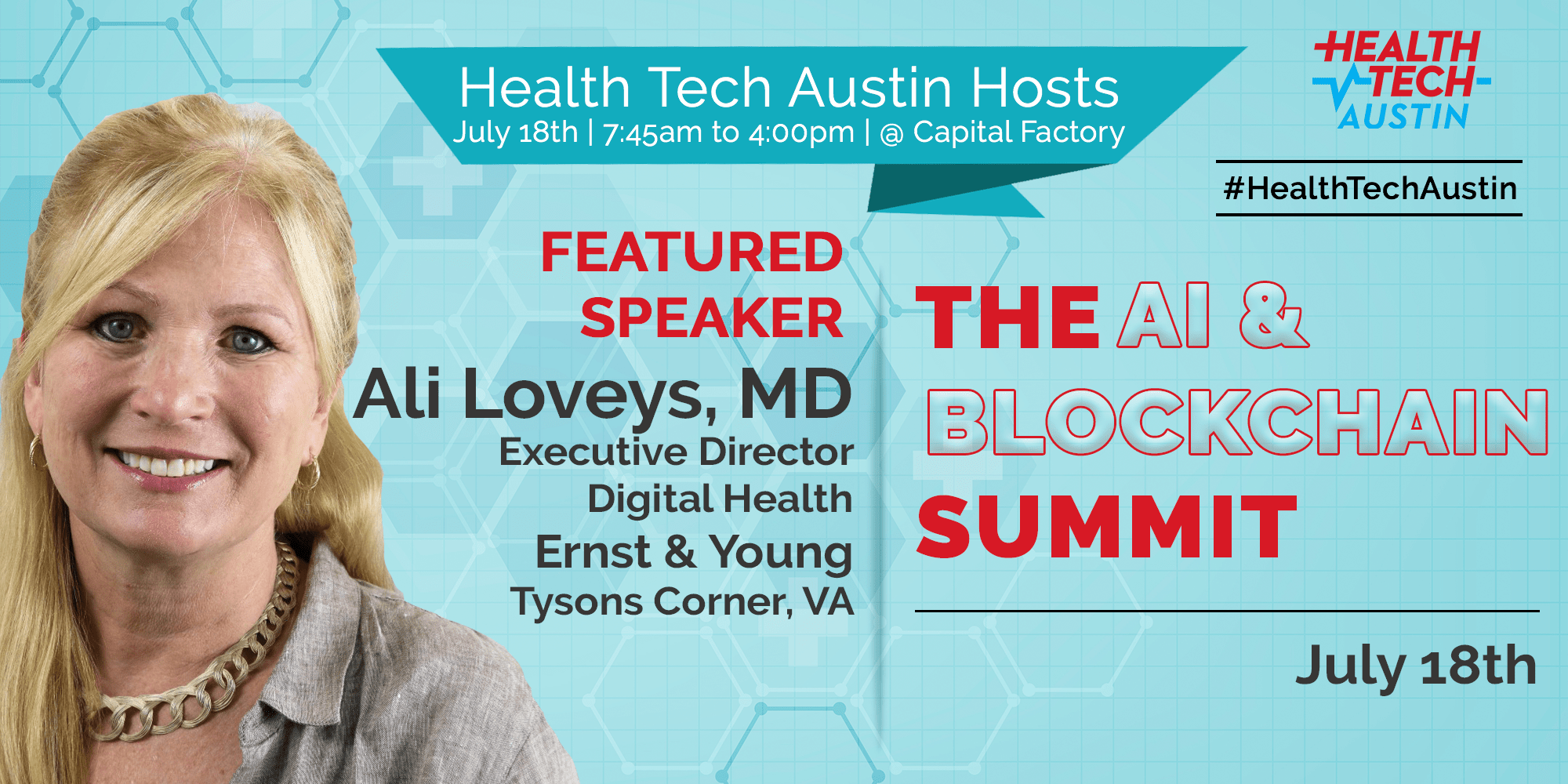 Ali Loveys is an Executive Director in EYs Healthcare Advisory practice and EY's healthcare blockchain leader. Dr. Loveys has over 20 years of experience in leading innovation and optimization of health information technology (HIT). She is dually medical board certified in primary care and clinical informatics. Her work bridges clinical, business, and IT policies, regulations, and standards within healthcare.

Dr. Loveys was part of a team for the Digital strategy for the Children's Hospital of Philadelphia. Engagement work included governance, personnel requirements, and digital portfolio management. She was aFounding member of the governance committee that formed the greater Rochester Regional Health Information Organizations, one of the nation's earliest and most successful RHIOs. She went on to be the first vice-chair of the RHIO's board of directors.

As CMIO of IT Practice Consulting, Corp. (ITPC) she was the lead as an extension agent of one of the two Regional Extension Centers in New York State that assisted practices in meeting Meaningful Use Requirements for the Medicare or Medicaid EHR Incentive Programs. Dr. Loveys has helped over 1000 physicians implement and optimize their Electronic Health Records and meet meaningful use requirements, positively impacting thousands of patient lives.

Dr. Loveys has collaborated extensively with companies to develop technology or hone products used in healthcare. Some of her clients include, Eastman Kodak Company, Welch Allyn, ACM Medical Laboratories, Ivedix, Misys, First Data, and Clover.

Dr. Loveys does or has served on a variety of advisory boards or as a mentor to advance clinical informatics including, Optum Health, the American Academy of Pediatrics Child Health Informatics Center and Health 2.0 VC to DC challenge. She has developed national HIPAA Privacy and Security compliance programs.

She won the Spirit of HIMSS award for her work as part of the HIMSS Katrina Phoenix Project helping medical practices destroyed by hurricane Katrina with disaster recovery and conversion to electronic medical records.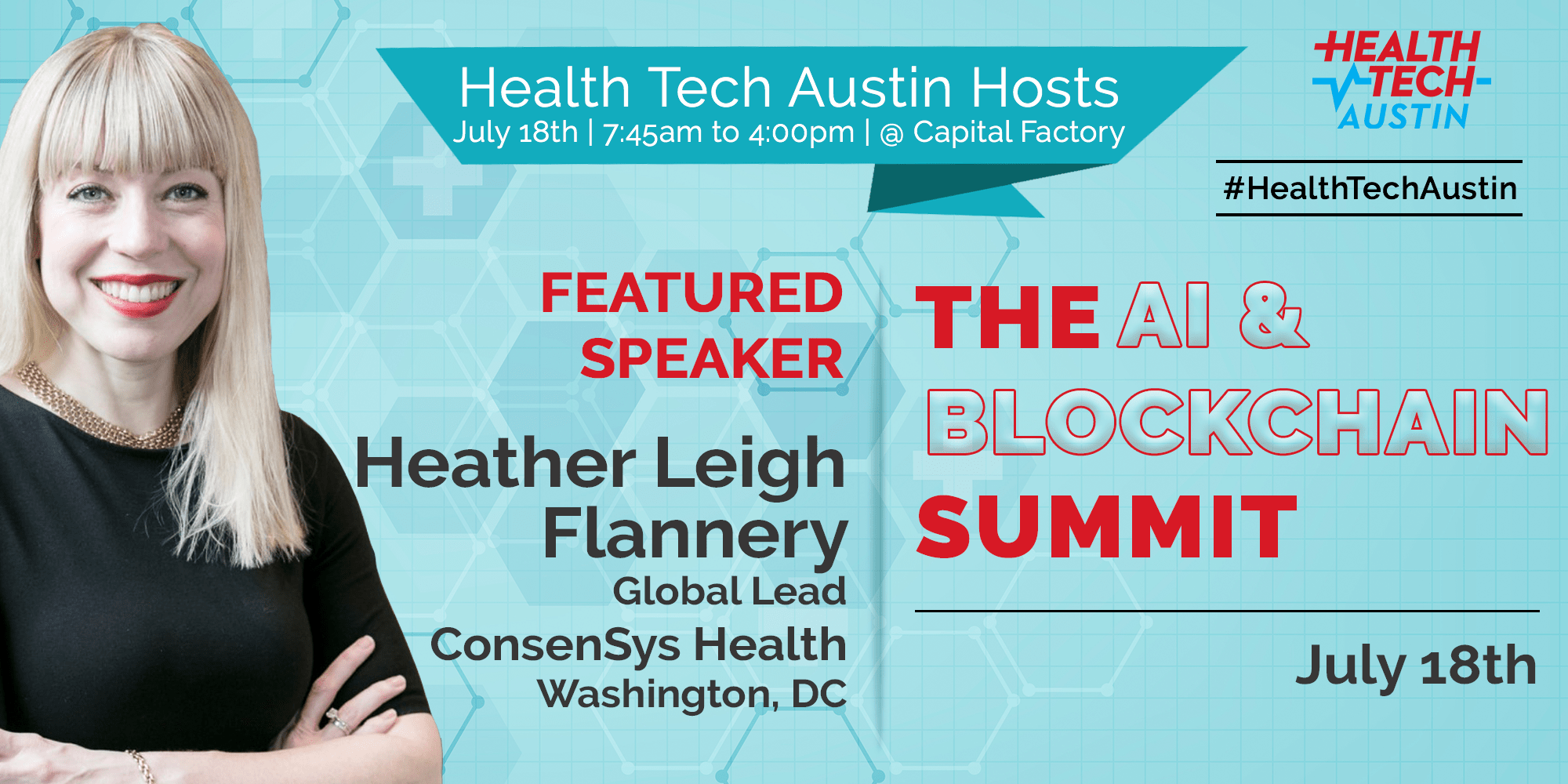 Heather Leigh Flannery is Global Lead of ConsenSys Health. She is also Co-Founder and Board Chair of Blockchain in Healthcare Global ("BiHG"), a new 501(c)6 trade association organized under the IEEE ISTO. She chairs the IEEE SA P2418.6 Standards Development Working Group (blockchain in healthcare and life sciences), serves as the FY19 Co-Chair of the global HIMSS Blockchain in Healthcare Task Force, and Chairs the Healthcare Special Interest Group at the Enterprise Ethereum Alliance (EEA).

Ms. Flannery is also an Innovation Fellow at EP3 Foundation, has served as Industry Faculty for the United States Department of Health and Human Services Office of the National Coordinator for Health IT (US HHS ONC) and is an active consultant, advisor, and keynote speaker.

Prior to ConsenSys, she founded and led Obesity Prevention, Policy, and Management, Inc. ("Obesity PPM"), an innovative provider of disease management, population health, research administration, and information technology managed services for health systems in the Americas, and an early adopter of distributed ledger technology.

Ms. Flannery has driven business model innovation via technology early adoption throughout her 25-year career as an entrepreneur, technologist, and strategist. She has consulted in the public sector in context of international development, bringing a global health perspective to her work. Focusing in the health sector since 2006, Ms. Flannery is a broad, lateral thinker who applies complex adaptive systems theory to advance the critical path to progress against large-scale macroscopic challenges.

Due to her personal life experience, Ms. Flannery is intrinsically motivated to impact population health and economic prosperity. She builds mission-driven organizations aligned by shared values: making measurable societal contributions, creating economically sustainable interventions, and prioritizing diversity and inclusion.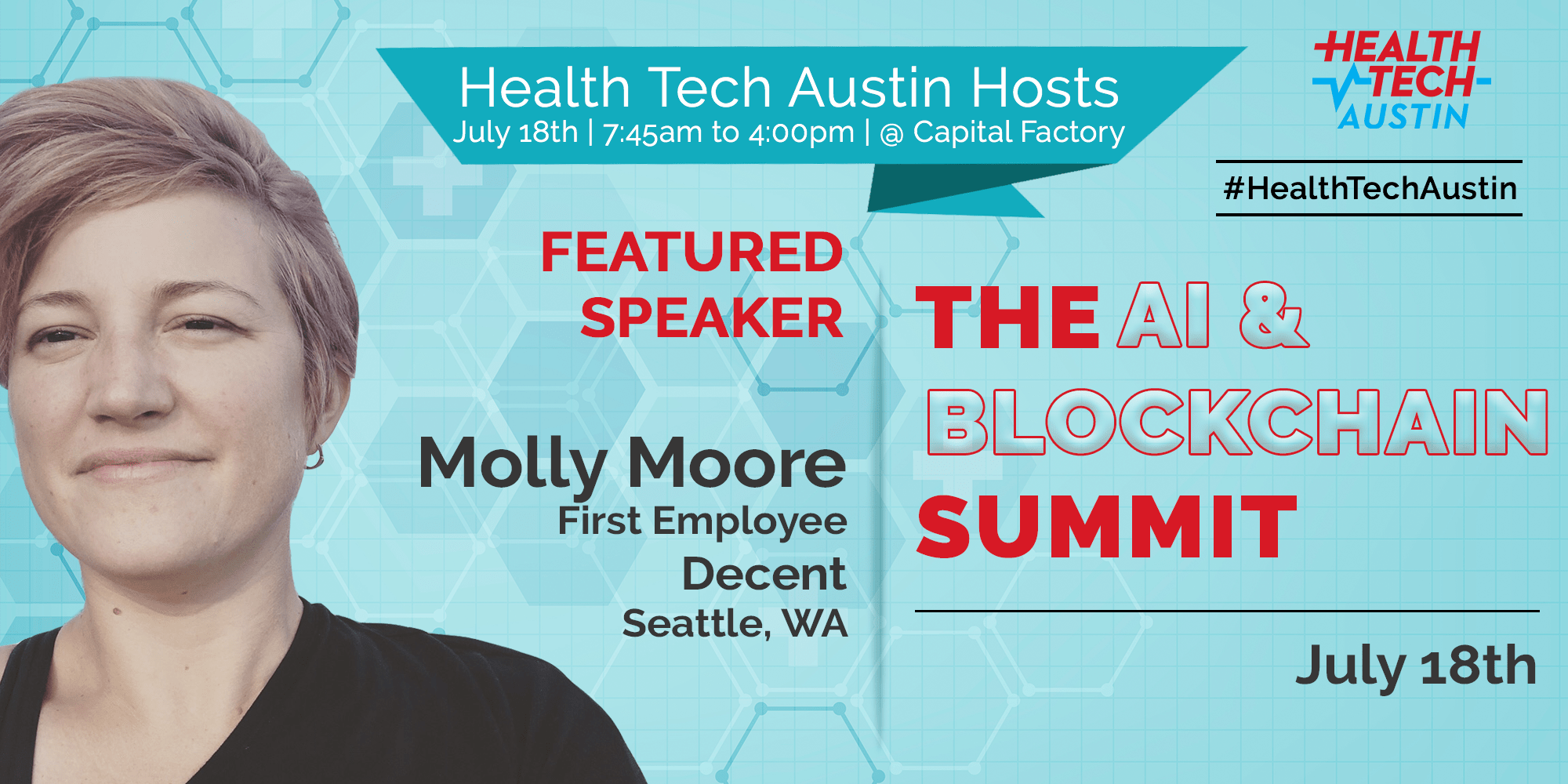 Molly is the first employee at Decent. She is focused on building a health insurance plan from scratch leveraging blockchain technology starting in Austin, Texas. Decent's trailblazer plan is based around the Direct Primary Care Model which puts your relationship with your doctor at the center of your health.

She is a massive healthcare nerd, and has spent the last 20 or so years exploring the healthcare industry from many angles. She has worked in a variety of roles for doctors, health plans, and venture capital investors.

Molly hopes that her work with Decent will disrupt the status quo healthcare industry, and drive meaningful change to improve the lives of all. Molly lives in Seattle with her family and coaches roller derby in her spare time.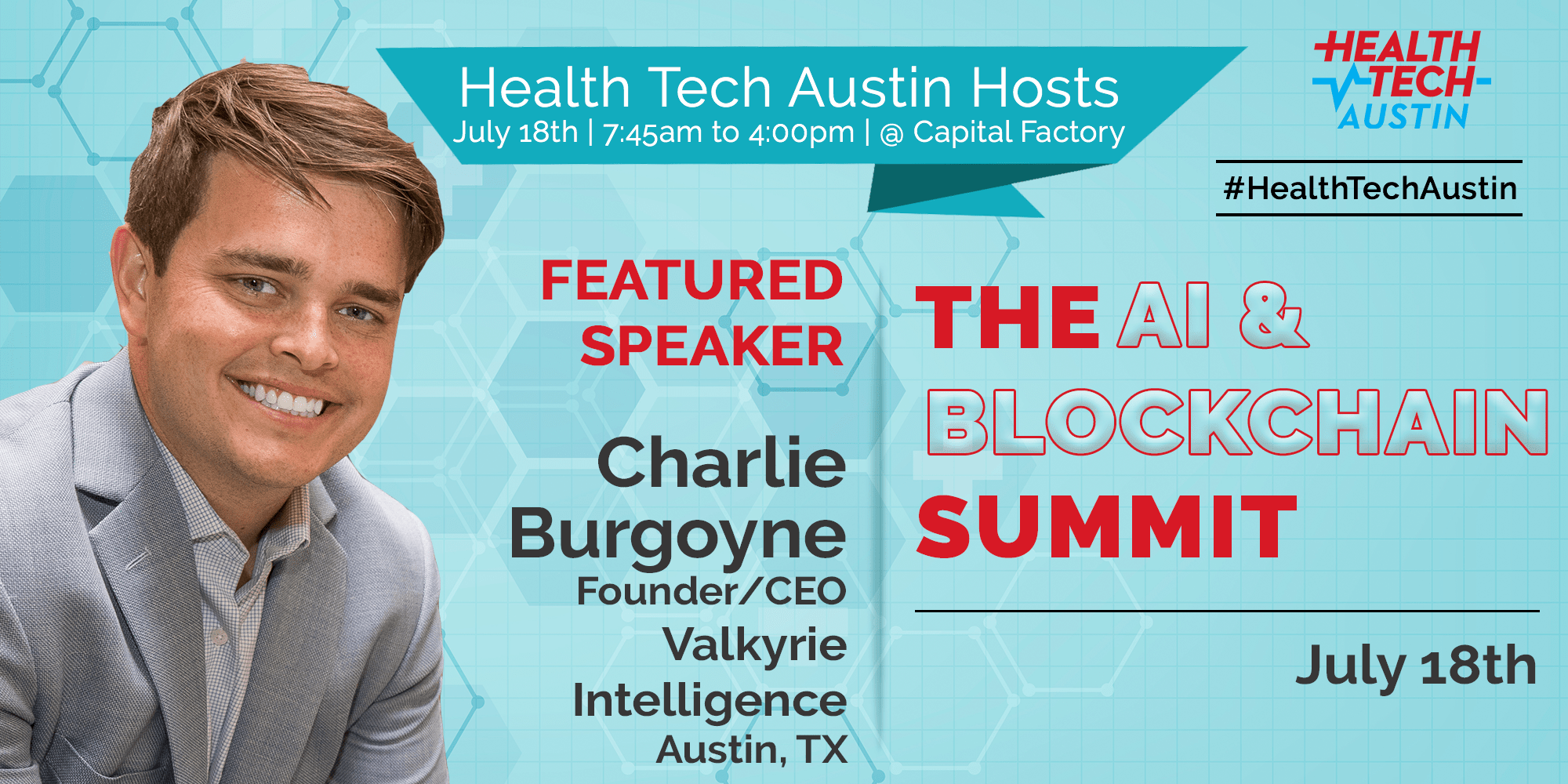 Charlie Burgoyne is the founder and CEO of Valkyrie Intelligence, a consulting firm with domain expertise in applied science and strategy. Charlie leads a team of highly trained scientists and strategists to implement advanced analytics, machine learning, and artificial intelligence into products and processes.

Previously, Charlie held a variety of roles including principal director of data science at Frog Design, director of data science at Rosetta Stone, vice president of R&D for a government contracting firm
specializing in cybersecurity and machine learning, a research physicist for the DOE and NNSA, and a research astrophysicist for NASA in conjunction with George Washington University.

Charlie holds a master's degree in astrophysics from Georgetown University and a bachelor's in nuclear physics from George Washington University. He has a real passion for languages and speaks French, German, and Italian.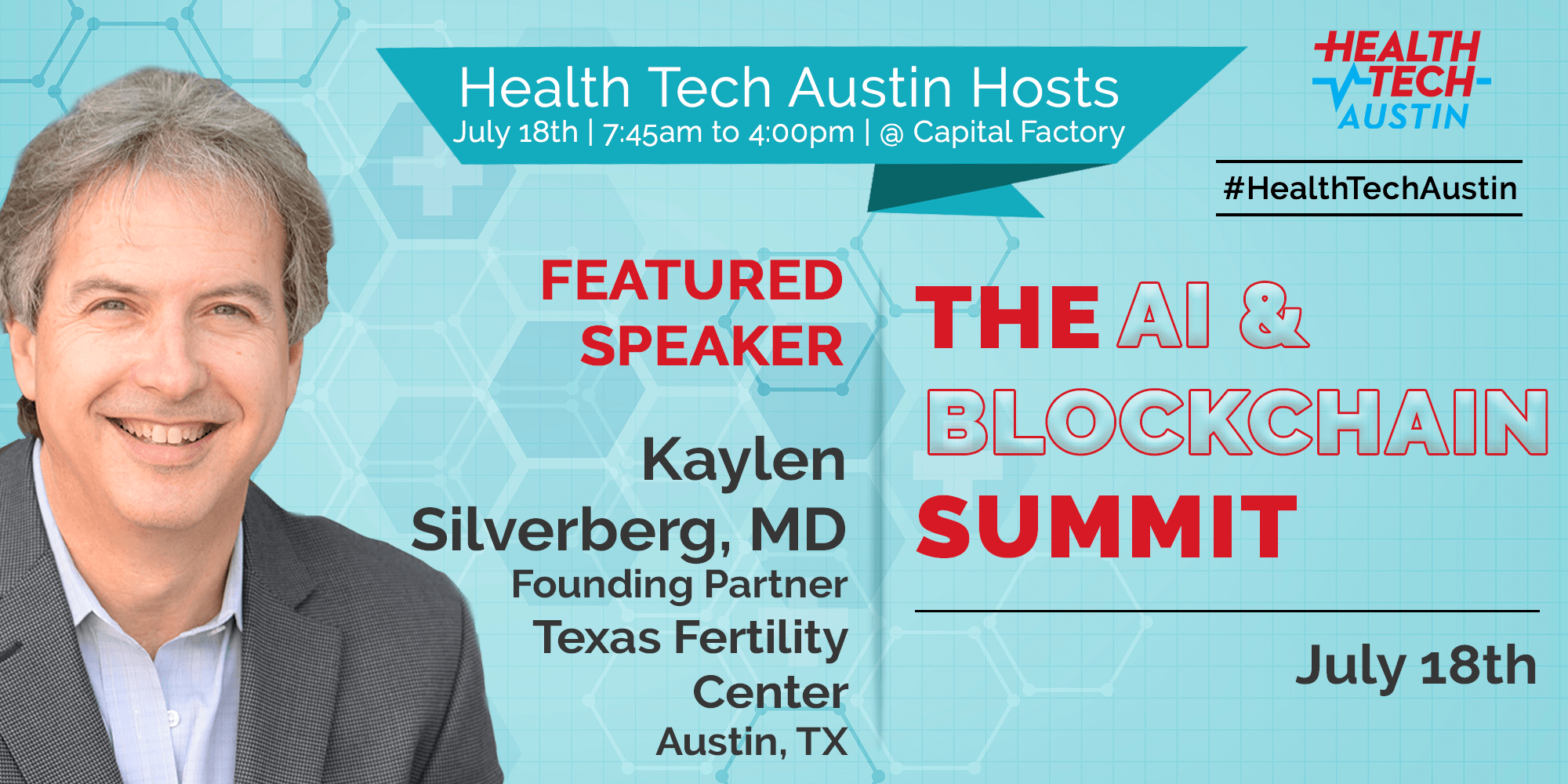 Dr. Silverberg is a founding partner of Texas Fertility Center (TFC), one of the nation's leading full-service infertility practices. In addition to his full clinical load, Dr. Silverberg is also actively involved in infertility research and has been published extensively in the infertility literature.

He co-founded and now serves on the Board of Directors for Ovation Fertility, a national network of IVF labs, serves on the Board of Directors for the Society of Assisted Reproductive Technology and has been honored by the American Fertility Association with their national Family Building Award.

Dr. Silverberg has also received a Certificate of Appreciation for "selfless and dedicated service" from the U.S. Department of the Army, and he is recognized annually by Best Doctors in America®.

Dr. Silverberg is Board Certified in both Obstetrics & Gynecology and Reproductive Endocrinology. He received his undergraduate degree from Vanderbilt and attended medical school at Baylor College of Medicine. He completed his Obstetrics & Gynecology residency at Vanderbilt University Medical Center and his infertility fellowship at the University of Texas Health Science Center in San Antonio.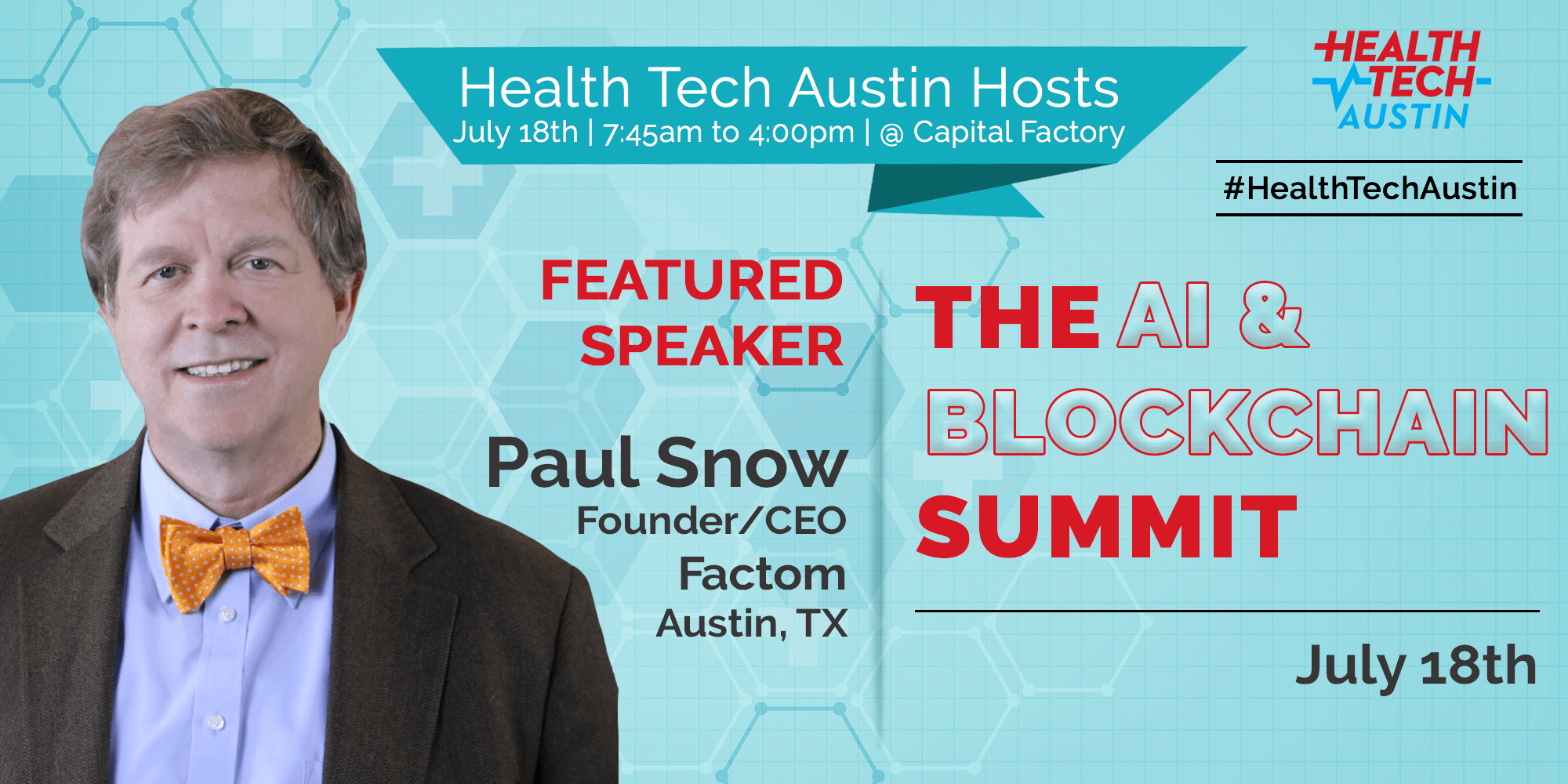 Paul Snow is the founder and CEO at Factom, the creator of the first blockchain technology built from the ground up, to solve real-world business problems.

Paul's innovative approach to software and application engineering has spawned a litany of inventive open-source companies and solutions that have paved the way for Factom.

A true open-source evangelist, Paul also acts as Founder and Chief Architect for DTRules, a open source project he founded in 2004 to make Decision Table based Rules Engines available to all sorts of projects.

Paul is a founder of the the Texas Bitcoin Conference, and currently serves as president and chair. He holds three patents for graphics hardware and system configuration technologies. He is a supporter of and contributor to the Colored Coins and Ethereum projects, in addition to driving the development of the Factom Network.