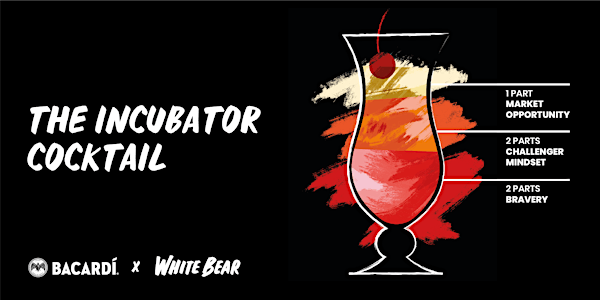 The Age of the Incubator Brand
Food and drink brands need to fight to stay relevant. Bacardi and White Bear are spilling challenger brand secrets...
About this event
Who is this event for?
Established brands who are keen to stay ahead of the trends and refresh their companies with challenger thinking. And challenger brands who are curious about what success can come from collaboration.
Description
White Bear Studio and Bacardi invite you to 'The Age of the Incubator Brand'. As many of us now know, Challenger brands and startups are a force to be reckoned with in an age where community reigns supreme and customers value brands that go against the status quo. Established brands like Bacardi, Coca Cola, and Diageo understand this force and tap into it through their incubation programmes where they help grow lesser known brand names.
Challengers may be small, but they're mighty. Successful ones can actually transform entire industries. Big brands are going to need to think more nimbly and creatively if they want to stay top of mind to their customers.
You will learn the challenger perspective, the established brand perspective, and the consumer perspective on incubators and how to best utilise them to your advantage. Leave with the latest consumer and retailer insights from White Bear Studio and marketing leaders.
What You'll Learn
- What Incubation means at Bacardi and why Bacardi chose to incubate in the first place
- How they think and go to market differently
- The journey incubation brands go on at Bacardi 
- How your brand can use brave creative to disrupt your market
Speakers
Kelly Mackenzie, Creative Director at White Bear Studio
More TBC
Livestream Details
To be shared the week of the event.