Event Information
Location
Cedardale Health & Fitness
931 Boston Road
Haverhill, MA 01835
The fitness business has been hit hard by the pandemic. The team at Active Entities created dynamic events to help recovery.
About this event
Our first event was held at the world famous Newtown Athletic Club in Newtown, PA and it SOLD OUT! Now we bring our program to New England!
"To acquire knowledge, one must study… to acquire wisdom, one must observe. "
You asked for it….. 
And we're bringing it
"THE AEVIUM SUMMIT AT CEDARDALE"
When: August 3rd     9:30am-3pm
Where:  Cedardale Health and Fitness Club located in Haverhill, Ma.
What:  A spectacular 1-day retreat for owners, operators, and lead staff of active living businesses featuring an all-star lineup of top industry and also celebrity speakers! 
Speaking Agenda
Larry Conner 10:00 - 11:00
"The Independent Club: Thriving in Today's Marketplace through Culture and Operational Best Practices"
Jeff Perkins 10:00 - 11:00
"The GYMS Act & Beyond:
Let's Never Have Another 2020"
Pete Moore 10:00 - 11:00
"What Game|Business Model Is Each Health Club Playing?"
Justin Campbell 11:00 - 12:00
A Powerful Message Of Change From Three Sages Wellness
Dr. David Brendal 11:00 - 12:00
"Psychological safety: From coping to growing"
Kim Dawson 11:00 - 12:00
"Mission, vision, values and the roles each play in a successful business"
12:00 - 1:00 LUNCH (Included)
Tom Johnston 1:00 - 2:00
"Three Things Every Business Leader Must Know To Effectively Lead Today"
Dr. Peter Martone 1:00 - 2:00
"How to improve your performance while you sleep"
Jodi-Tatiana Charles 1:00 - 2:00
"Go to Marketing Strategies in the New…Next Normal"
Dr. Sean Pastuch 2:00 - 3:00
"Driving Profits and Culture With Personal Training"
Geoff Hampton 2:00 - 3:00
"Net Membership Growth: How To Dramatically Increase It Immediately"
Andrew Gunberg 2:00 - 3:00
"The Resilience Of Staff, Membership And Community"
*Continental breakfast
*Lunch
*Networking opportunities
*Trade show
*Event t-shirt
EVENT PRICING: Initial attendee is $129, with additional attendee(s) from the same club $89 per person (includes continental breakfast and lunch)
Example: 5 registering
1st person pays $129
2nd person pays $89
3rd person pays $89
4th person pays $89
5th person pays $89
* Limited to first 150 to register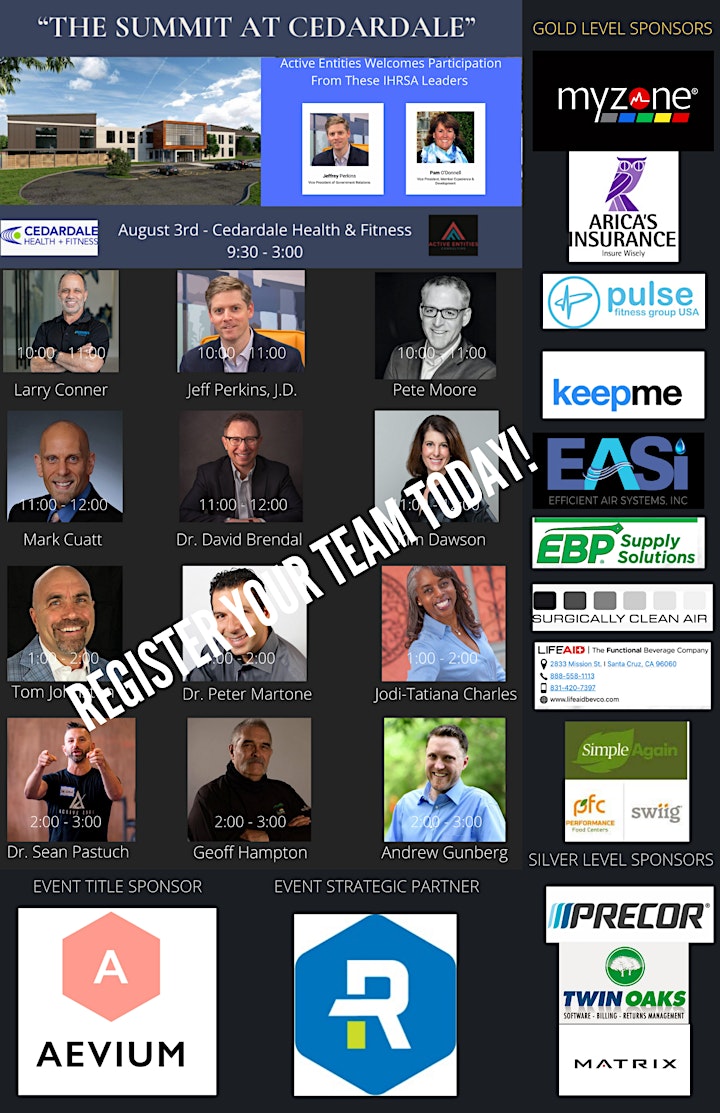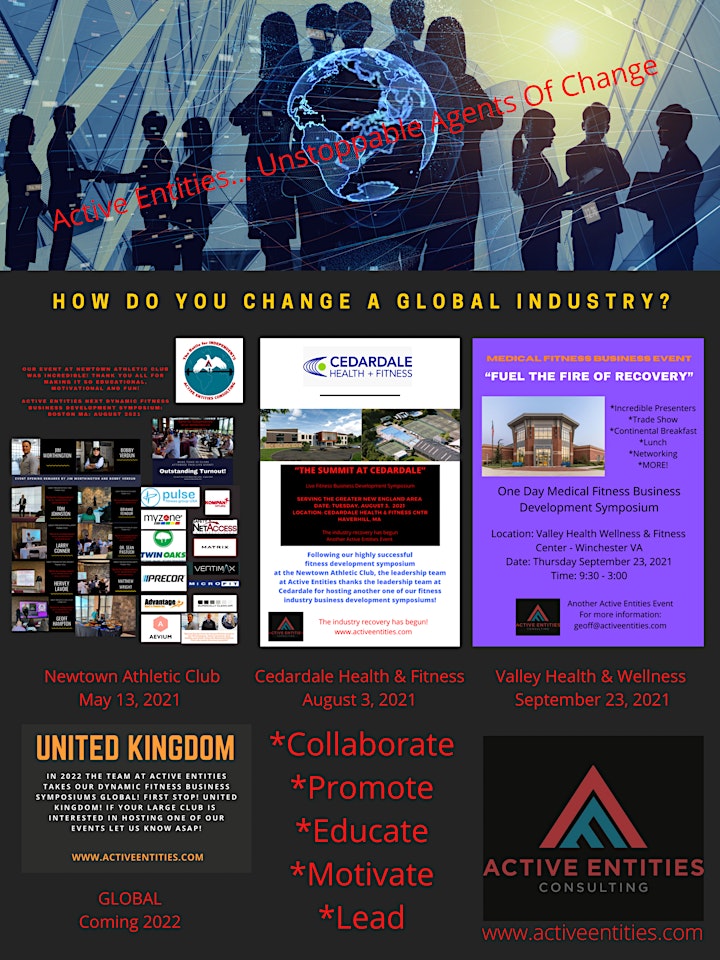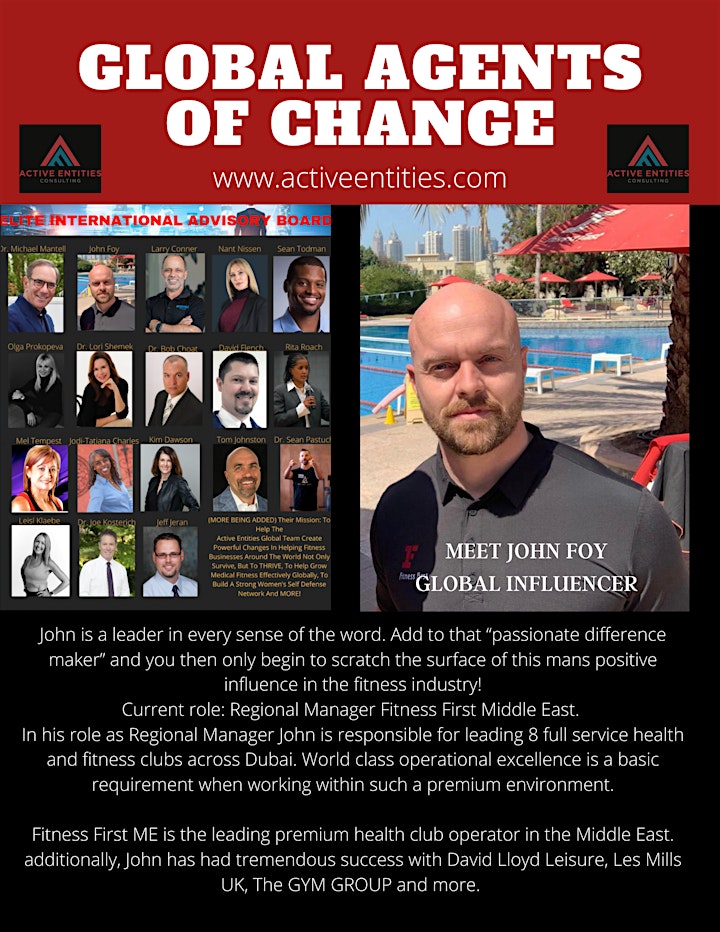 Date and time
Location
Cedardale Health & Fitness
931 Boston Road
Haverhill, MA 01835