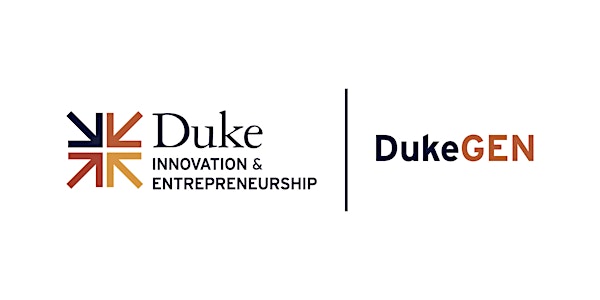 The 7th Virtual & 39th DukeGEN Multi-City Networking Event - Europe
Join 7th virtual DukeGEN Networking event for EUROPE
Date and time
Thursday, August 18, 2022 · 10 - 11am PDT
About this event
Join the 7th DukeGEN networking event for entrepreneurial-minded Duke alumni and friends in Europe.
We will have a short key-note from the Sergey Skaterschikov MBA'03 on his career and Digital Domain turn around strategy in film making industry followed by Q&A session moderated by Sergey Khusnetdinov MBA'13.
Sergei Skatershchikov is a non-executive Director at Digital Domain since 22 January 2021, seasoned finance and board-level executive with 30 years of international experience in the finance, media and entertainment, telecom, technology and e-commerce industries. Mr. Skatershchikov is the principal in the Swiss investment firm IndexAtlas AG based in Zurich and New York, with his prior experience including at the C-level in Mobile TeleSystems Public Joint Stock Company (the shares of which were listed on New York Stock Exchange (NYSE: MBT)) from 2006 to 2008.
He also held a board position in public joint-stock company LSR Group (the shares of which were listed on London Stock Exchange (LSE: LSRG)) from 2007 to 2015, and director roles at Skate's Art Market Research LLC, E*Trade Eurasia, East West United Bank (Luxembourg), Creditanstalt Investment Bank (Austria) and Moscow office of Dresdner Kleinwort Wasserstein at various times between 1997 and 2015.
Mr. Skatershchikov holds Master of Business Administration from the Fuqua School of Business at Duke University. He has written a number of books including Skate's Art Investment Handbook published by McGraw & Hill in 2009.
After the key-note participants would be assigned to 3 break-out rooms dedicated to: Entrepreneurship, Angel & VC investments, and first steps into entrepreneurship & angel investments.
About Digital Domain
Digital Domain creates transportive experiences that entertain, inform and inspire. A creative force in visual effects and media applications, Digital Domain has brought artistry and technology to hundreds of motion pictures, commercials, video games, music videos and virtual reality experiences.
About DukeGEN Networking Events
The DukeGEN Networking Events provide a chance for entrepreneurial-minded Duke alumni to meet one another. They happen three times a year, and are voluntarily organised by Duke alumni, for Duke alumni, students, faculty and staff. Since 2008, we've held over 499 networking events with a cumulative total of 25,000+ Duke attendees.
About the organizer
DukeGEN is one of the top organisations supporting entrepreneurship on Duke's campus. Started in 2008, we run over 30 events a year including the Elevator Pitch Competition, the Duke Start-Up Challenge, the DukeGEN Startup Speaker Series (formerly Entrepreneurship Education Series), the DukeGEN Start-Up Showcase Events, and the multi-city DukeGEN Networking Events. DukeGEN has over 9,000 members from Duke's entrepreneurial community and supports students, faculty, staff, alumni, parents, and friends of Duke.